WHY ADULT VACCINATION IS ALSO IMPORTANT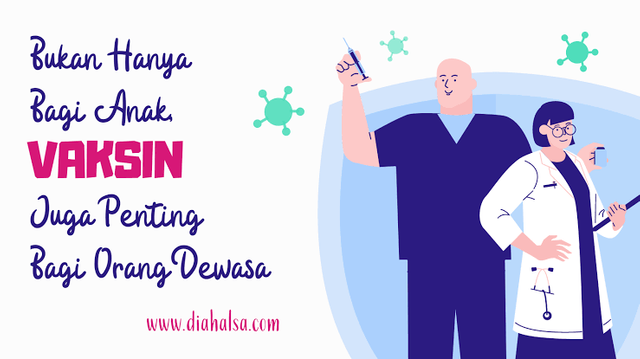 Hello steemian friends wherever you are, meet again with me @iqbal-pasee, one of the atomians member in Indonesia.
On this occasion I will discuss the reasons why adult vaccination is also important.
Vaccinations for adults are no less important than vaccinations for children, there are several reasons why vaccinations for adults are important.
The first reason is that the effectiveness of immunizations or vaccinations that are obtained naturally or artificially during childhood are not valid for life.
The second reason, over time a person's antibody production can decrease.
The third reason, diseases that often attack children and diseases that often attack adults are not the same.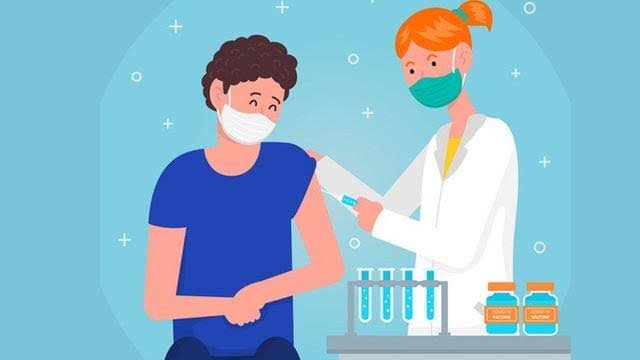 The fourth reason is that adult vaccination can prevent deaths up to a hundred times from vaccine-preventable diseases, compared to vaccination only when children were young.
The fifth reason, adult vaccination can prevent the occurrence of more serious complications of the disease.
In addition, with adult vaccinations you can increase work productivity, prevent the possibility of spending more expensive treatment costs when sick and certainly prevent the loss of your precious time with your beloved family and relatives.
---
"Remember prevention is much better than cure
---
So much information from me about the reasons why adult vaccination is also important, hopefully it will be useful and look forward to the next tips in my post.
Thank you for dropping by at my writing. Until we meet again in my next writing.
SOURCE IMAGE:
source image 1
source image 2
GREETINGS INDONESIA STEEMIT COMMUNITY