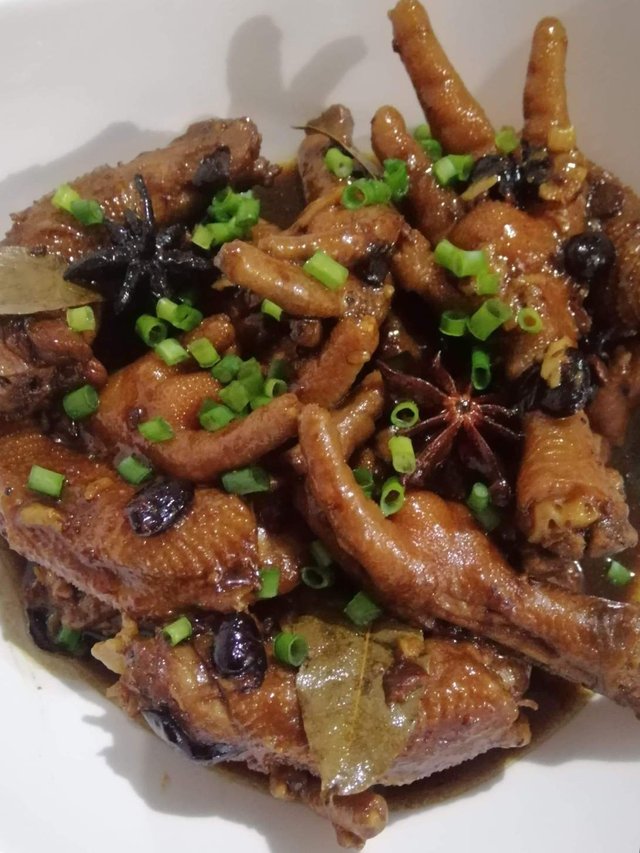 Adobo has been the flagship recipe of Filipinos. We have pork adobo and chicken adobo and sometimes we mix them chicken and pork adobo. Adobo is basically vinegar and soy sauce and some spices and voila. Today, we had chicken feet adobo. Here in the Philippines, we eat almost every part of a chicken, the feet included. We call it "adidas" and the best way to cook it is BBQ or adobo.
If you have not seen a dish of chicken feet, here's how it looks. This is chicken feet adobo.
Please support and follow the Plankton token. Holding PLKN tokens gets you upvotes and profit shares everyday. They simply support who supports them. It's the token that keeps on giving! Check their wallet for proof. Have a nice day!

Posted using Partiko Android