Liverpool kokoh dipuncak Klasemen Liga Premier Inggris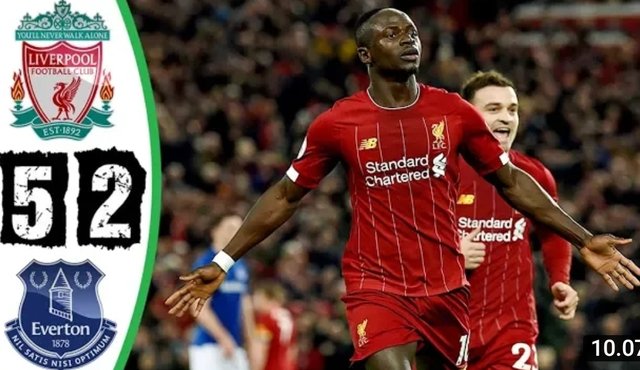 Good night all. Liverpool are increasingly crowing at the top of the Premier League standings.
In the match this morning liverpool mightily beat Everton 5-2 at home to Liverpool Anfield.
While in second place is still led by Leichester City with a difference of eight points
INA
Selamat malam semua. Liverpool semakin kokok di puncak klasemen sementara Liga Premier Inggris.
Dalam pertandingan dini hari tadi liverpool secara perkasa mengalahkan Everton 5-2 di kandang Liverpool Anfield.
Sedangkan di posisi kedua masih dikuai oleh Leichester City dengan selisih poin delapan