Indonesia Tambah Emas Melalui Deni yang turun di kelas 67 kg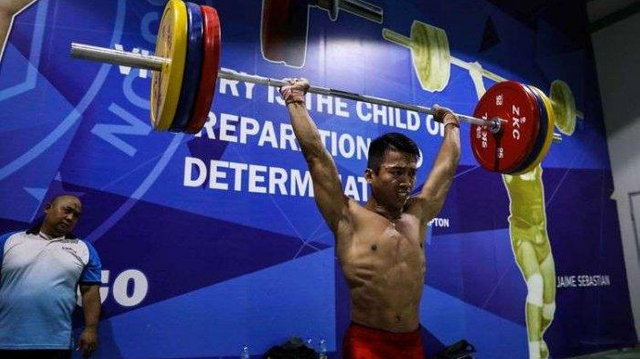 source
Good afternoon all. Indonesia again managed to add a gold coffers in the Manila Sea Games in 2019. This time it was still from the weightlifting branch in the name of Deni who dropped in the 67 kg class. Deni won gold after successfully lifting a total of 315 kg of force
While the silver medal was won by Dinh Xuan Hoang from Vietnam and bronze returned to the host through Colonia Nestor.
Indonesia is currently in third place for the medal while the 2019 Manila Sea Games with the acquisition of 11 gold, 25 silver and 25 bronze, while the top of the table is still held by the Host of the Philippines with 44 gold followed by Vietnam with 20 gold medals
INA
Selamat Siang Semua. Indonesia kembali berhasil menambahkan Pundi pundi emas di Sea Games Manila 2019. Kali ini masih dari cabang Angkat besi atas nama Deni yang turun di kelas 67 kg. Deni berhasil meraih emas setalah berhasil mengangkat total angkatan seberat 315 kg
Sedangkan medali perak diarih oleh Dinh Xuan Hoang dari Vietnam dan perunggu pulang ke tuan Rumah melalui Colonia Nestor.
Saat ini Indonesia berada di posisi ketiga perolehan Medali sementara Sea Games Manila 2019 dengan perolehan 11 emas, 25 perak dan 25 perunggu sedangkan puncak klasemen masih dipegang oleh Tuan Rumah Filipina dengan 44 emas diikuti Vietnam dengan perolehan 20 medali Emas