I had the urge to make a new zine, and I chose to create a micro-zine, which is an eight page "book" made from a single sheet of paper. The cool things about micro-zines are that you can copy them easily because all the artwork is on a single side of the paper, and they don't need any staples to hold them together (just clever folding.) They're tiny, of course, but that doesn't mean they can't be detailed! Here's what my uncut sheet looks like: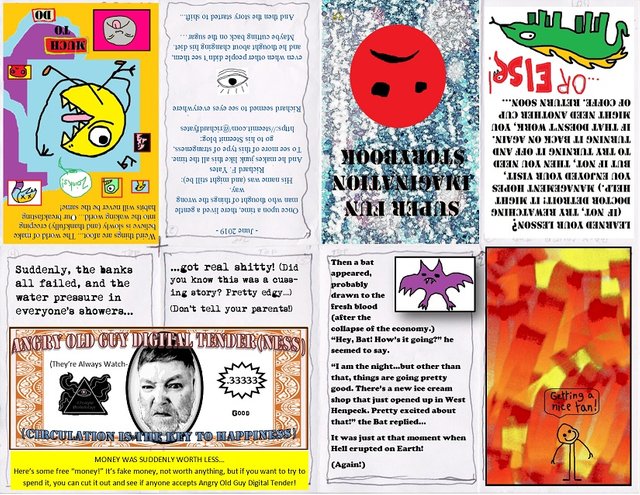 If anyone is interested in learning the step-by-step process of cutting and folding a micro-zine, let me know and I can probably do a post about it. (Either a write-up or a video... I don't know.) (Let me know what you folks are more interested in...)
Without further ado, here are the pages for the zine: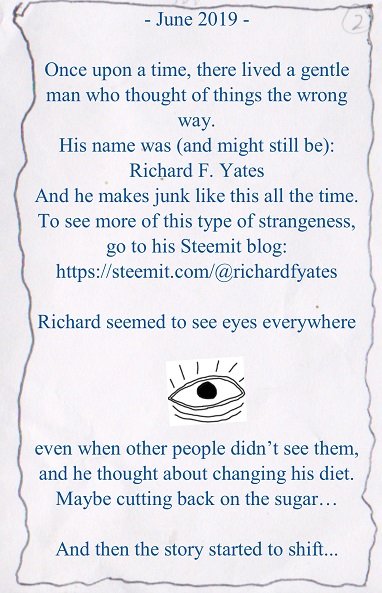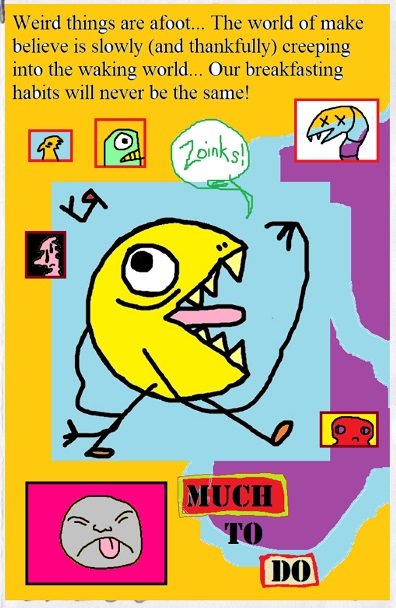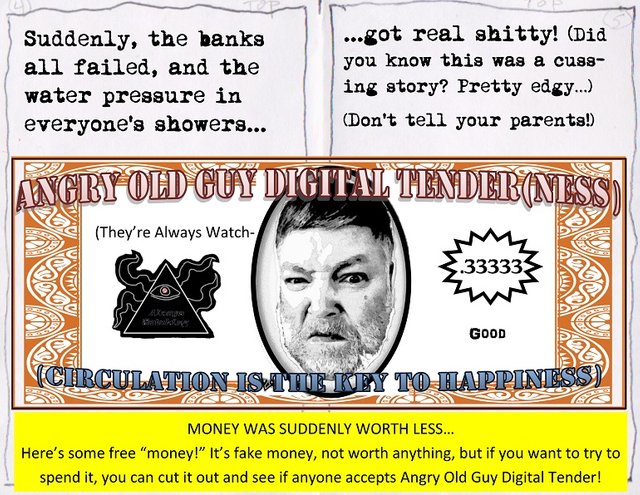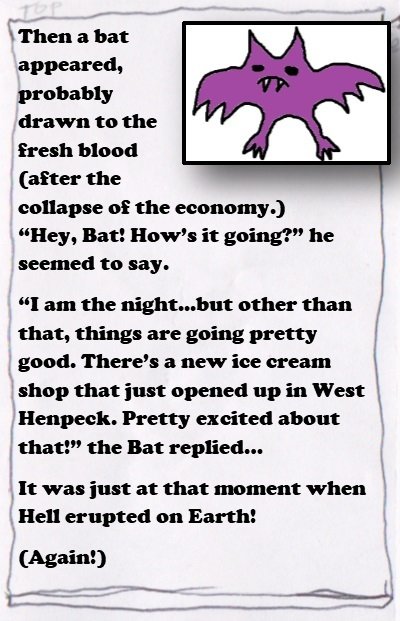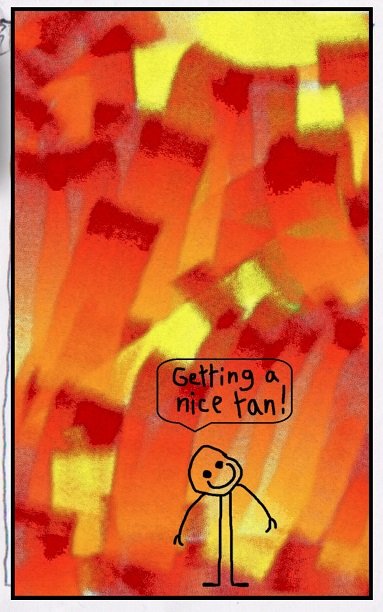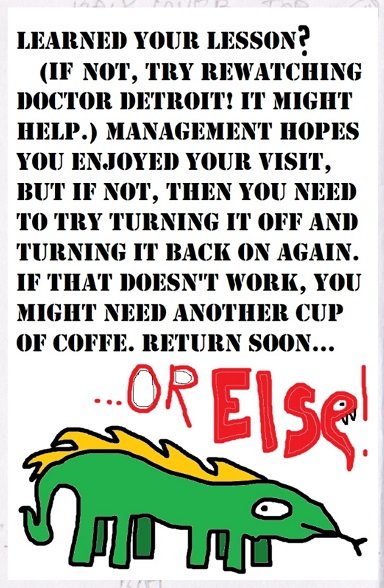 I'll probably print about 15 or 20 copies of this zine on paper (primarily to see how it looks once it's a physical thing), and sell them for cheap at my summer yard sales. (Honestly, I'll most likely end up giving most of them away...)
Anyway, now that I've finished this zine thing, (I like to go with my urges---if the energy is there, I run with it!), I'll start working on that show review that I mentioned yesterday. HOPEFULLY, I'll finish the review and get it posted before bed. Hopefully... (Please don't hate me if I don't!)
Thanks for stopping by!
---Richard F. Yates
(Primitive Thoughtician and Holy Fool)
SUPPORT INDEPENDENT FOLKS WHO ARE JUST MAKING STUFF BECAUSE THEY LOVE IT!!!
https://steemit.com/@richardfyates
https://primitiveentertainment.wordpress.com/read-a-damn-book-list/
https://makersplace.com/store/richardyates/