Make the Job Application Process Less Work with Zinc

---
Overview
I am sure most of us have been in the position where we needed to apply for a job. If searching and filling out applications isn't stressful enough, then you have to deal with gathering and submitting or gathering and reviewing references. Zinc is a work based identity and reputation Dapp that is hoping to make at least that part of the process easier.
When I signed up for Zinc (more on that in a second), I received an email from the founder of the company. Knowing it was probably just an automated message, I reached out anyway to request the logo you see above and more information about Zinc.
They were quite happy to oblige and the key point I took away from my conversation with them is this: "Our software is targeted towards helping recruiters reference applicants, which is a small subset of people. Individual workers can however request proof of their work history by referencing themselves and build a verified work passport in this way."
It is not surprising that Zinc is in the "featured" section on State of the Dapps. Given the large amount of recruiting that is being done for development of blockchain based projects I can easily see Zinc moving from its current rank of 266 to higher on the list.
Basically, the concept behind Zinc is that it gives you a single place to store or in a recruiters case access candidates references. Being built on blockchain all of those references are authenticated and transparent which can save a lot of time. Additionally, Zinc is building other hiring tools which will give applicants more control over their data.
---
Getting Started

---
Zinc is built on the Ethereum blockchain so you need to have an account and use a tool like Metamask (MM) to authenticate. As you can see from the picture you can use Linkedin, Google, Github, or a native account. My guess is, since you still have to make transactions on the blockchain it is just as easy to use MM. That is what I did anyway.
---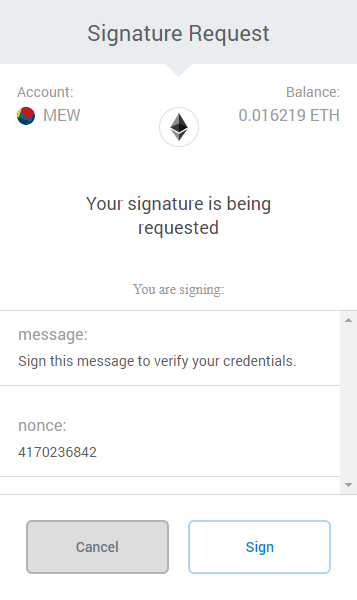 ---
As you can see, I don't hold a lot of ETH in my account, but GAS didn't seem to be a problem with setting up my account.
---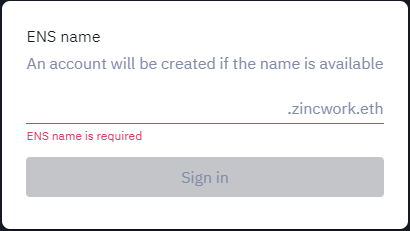 ---
The network is small enough so far that I didn't seem to have much of a problem finding an available account name. This can sometimes be a pain if you have a really common name or a nickname that a lot of people seem to use. Ideally, because you are using this for a professional site, you would want to make sure you choose something equally professional.
---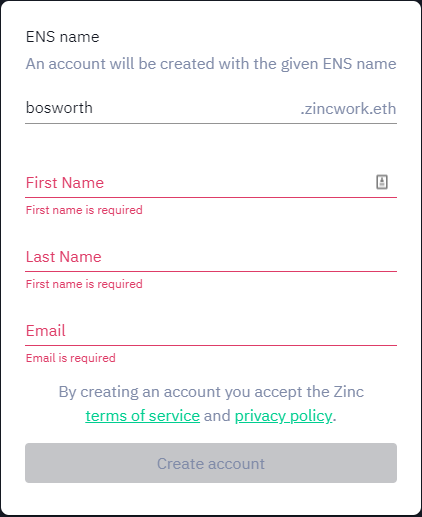 ---
The site then requests your other information, there is not much more to explain about this portion of the process. You do receive an verification email that you have to follow the included link once you receive it.
---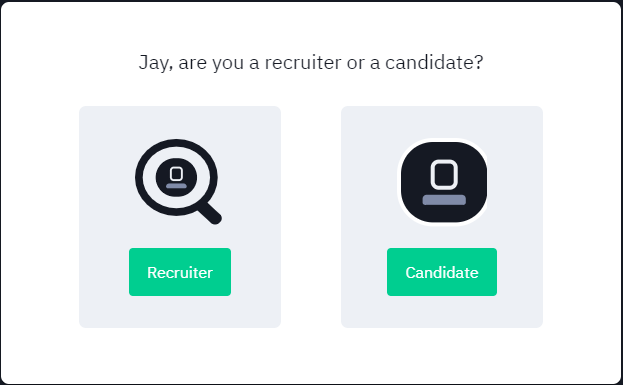 ---
The first time you actually login to the platform, you are prompted with this question, are you a "recruiter" or a "candidate". Given the information that I had been given by the Zinc team about it being primarily a recruiters system, I choose that.
Once you are logged into the system as a recruiter, you have several options to choose from: notifications, recruit, questions, and profile. There is also very in depth FAQ with lots of great information.
---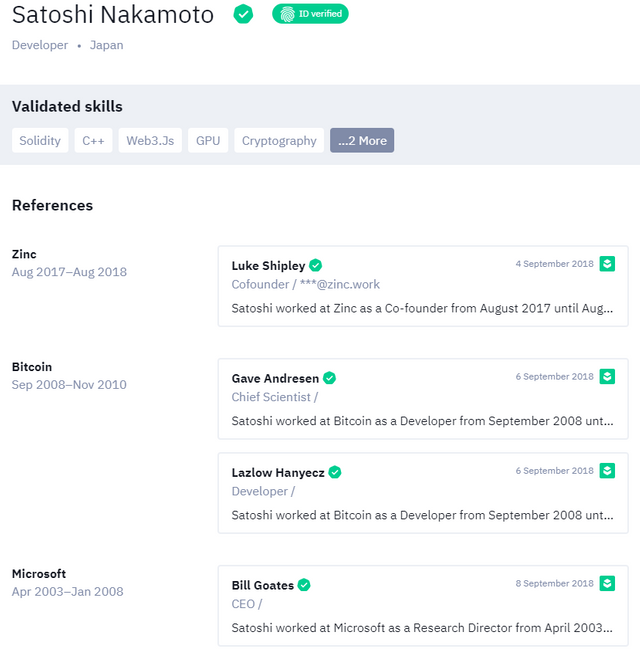 ---
This is an example of what you might see as a recruiter when you are looking at a potential candidate. The process for requesting and references is actually pretty easy because the Zinc engine does all of the work in the background. You simply put in the request for the reference, and Zinc does the rest allowing you to focus on interviewing candidates and not chasing down paperwork.
Zinc has its own token that can be used for various things on the platform. They can be redeemed as payment for using the Zinc platform as well as being distributed as incentives for high quality honest references.
Additionally, Zinc has implemented some heuristics that allow it to give a behavioral analysis of each candidate and how they might fit into your environment. It's possible to have someone highly skilled that just doesn't fit your business atmosphere or someone slightly less skilled that would thrive in your workplace. Utilizing these tools you have the best chance of finding a perfect fit in an unbiased manner.
As a recruit, the system allows you to pull skills and references in from Linkedin. I think that is a great tool that many people who already have an established profile on that platform will find useful.
Conclusion
I can really see the potential benefit for Zinc as a tool to help businesses speed up the time it takes to process and hire recruits. At this point I only have two faults with the system. The first would be the fact that it is on the ETH network. I understand ETH still has a large, well established user base, but given the transaction speed of EOS, that might have been my pick for the product. That may have not been an option for them at the time given when they started working on their product and when the main net was launched.
Also, I wish there was an easy or obvious way to switch back and forth from "Recruit" mode to "Candidate" mode. These days individuals working on projects can be wearing multiple hats among multiple projects. Due to the fact that I choose "Recruiter" when I first logged in, I don't really feel like I was given the opportunity to "dig in" to the candidate side of the platform. I had planned on emailing them back and asking if that can be changed after the fact.
---

---
Given my critiques above and the fact that this dapp is only going to target a pretty specific subset of users at the moment I have to give it a three star rating. I definitely see the potential though and as the "database" grows and they add more features, I think it could be a game changing tool for candidates and recruiters. Expediting the references process can mean the difference between a project taking several months to complete vs. several weeks simply because the candidate can get started sooner. In time I could easily see my rating growing from three to four, even five stars given the product I see now and the work I know they are putting into it. Additionally, my interaction with them via email was top notch. They offer free demonstrations of the software, so I encourage you to book a demo with them today if you feel Zinc could be useful to you or your business.
---
References
Zinc FAQ
Medium
Twitter
Linkedin
The Zinc Team
Disclaimer
This is not financial advice, nor a guarantee or promise in regards to any result that may be obtained from using the above content. The information provided here is for informational and entertainment purposes only. It should not be considered as financial and/or investment advice. No person should make any kind of financial decision without first consulting their own financial adviser and/or conducting their own research and due diligence.
All images/screenshots either created by me or sourced from Zinc and credited to them.