User Guide | How to Transfer Your ERC-20 ZYRO to ZRC2
Now you can transfer your ZYRO from ETH to Zillqa mainnet. But keep in mind that you won't be able to transfer them back to ERC20 to ZRC2.
You can also follow the step-by-step video:

Visit https://convert.zyro.finance/.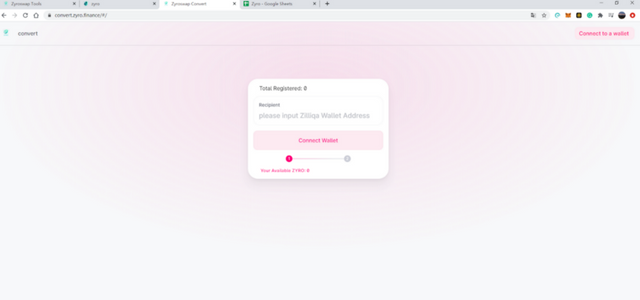 Connect to your MetaMask.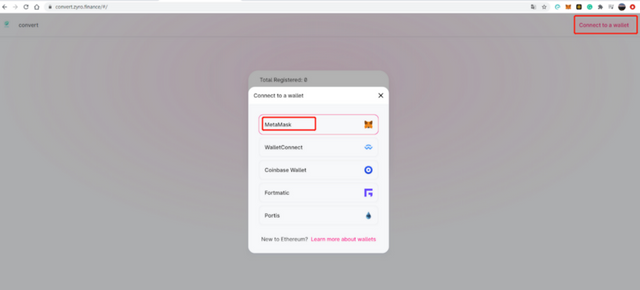 Copy your Zilliqa address from ZilPay or other wallets, and paste it into the Recipient box. Click [Approve ZYRO].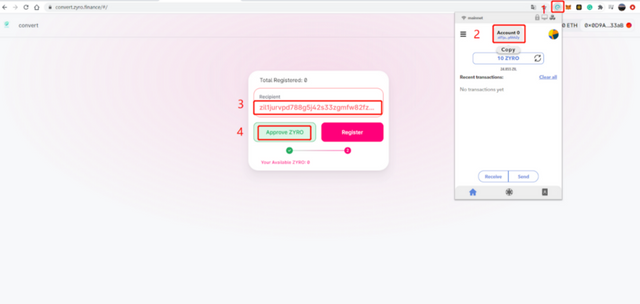 Confirm the transaction in MetaMask.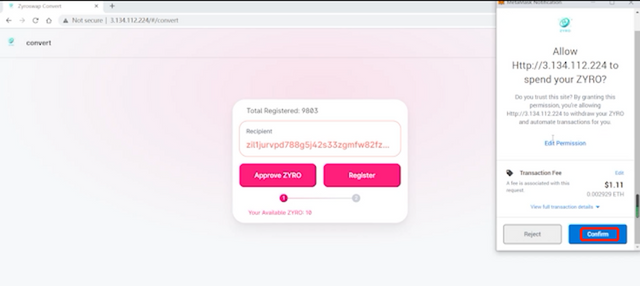 Click [Register] and [confirm] in MetaMask.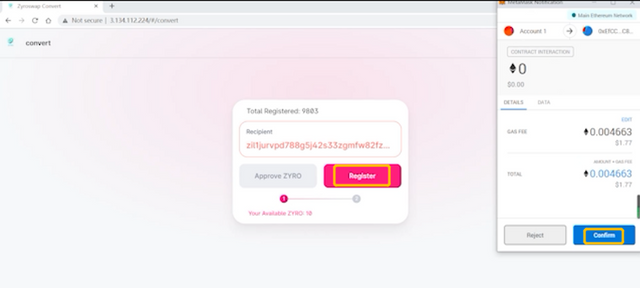 Then you will see a prompt telling you that the swap is successful and you ZRC2 ZYRO will be sent to the address you registered at 4am, UTC, every day.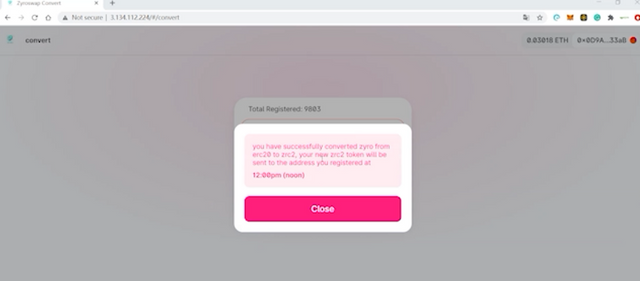 You will be able to check your ZYRO in the wallet after it's sent. Go to ZilPay, click on the [second button] on the bottom — [+], input the ZYRO mainnet address (zil1ucvrn22x8366vzpw5t7su6eyml2auczu6wnqqg) in the box, and [Save Token] to add ZYRO to your list.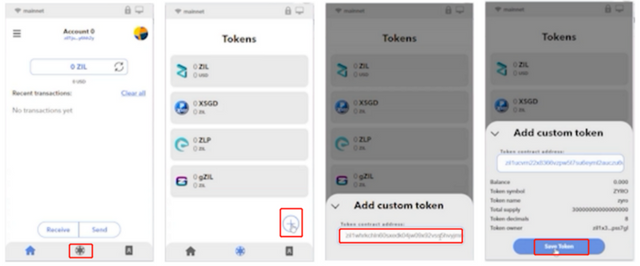 Then you will see the ZRC2 ZYRO you swapped from ERC20 in your ZilPay.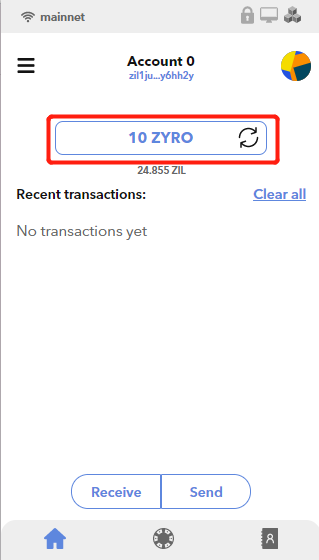 Contact us
Official website: https://zyro.finance
Twitter: https://twitter.com/zyro_finance
Telegram: https://t.me/officialzyro
Contract address: https://viewblock.io/zilliqa/address/zil1ucvrn22x8366vzpw5t7su6eyml2auczu6wnqqg