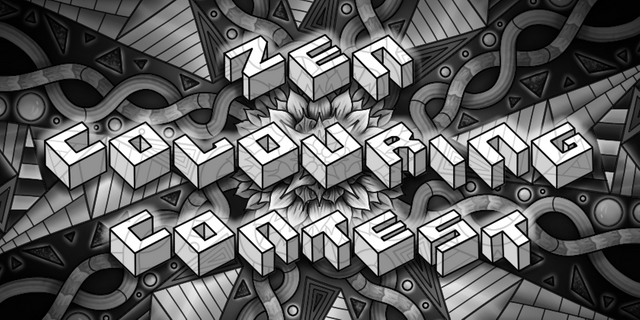 Hey Steemers,
Week 26 of the #zencolouringcontest has now come to an end! We have had 34 entries this week, a new record!!! This week we welcome 11 newcomers, thanks to some encouragement from regular participants. What an incredible week to celebrate 6 months!
The 'Winners Showcase' will be posted later on today and the prizes distributed accordingly.
Prize pool for this week is 6 SBD.
Thanks @gardeningchef for your donation to the prize pool this week!

Here is an overview of this week's accepted entries: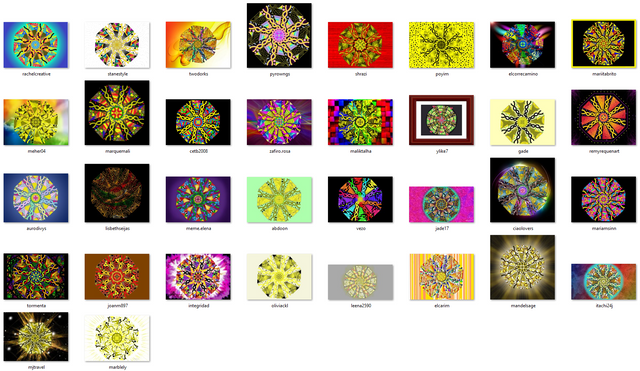 Thank you,
@abdoon, @aurodivys, @cetb2008, @ciaolovers, @elcarim, @elcorrecamino, @gade, @integridad, @itachi24j, @jade17, @joanm897, @leena2590, @lisbethseijas, @maliktalha, @mandelsage, @marblely, @mariamsinn, @mariitabrito, @maquemali, @meher04, @meme.elena, @mjtravel, @oliviackl, @poyim, @pyrowngs, @rachelcreative, @remyrequenart, @shrazi, @stanestyle, @tormenta, @twodorks, @vezo, @ylike7, @zafiro.rosa,
for participating! If I didn't follow you already, I do now! :D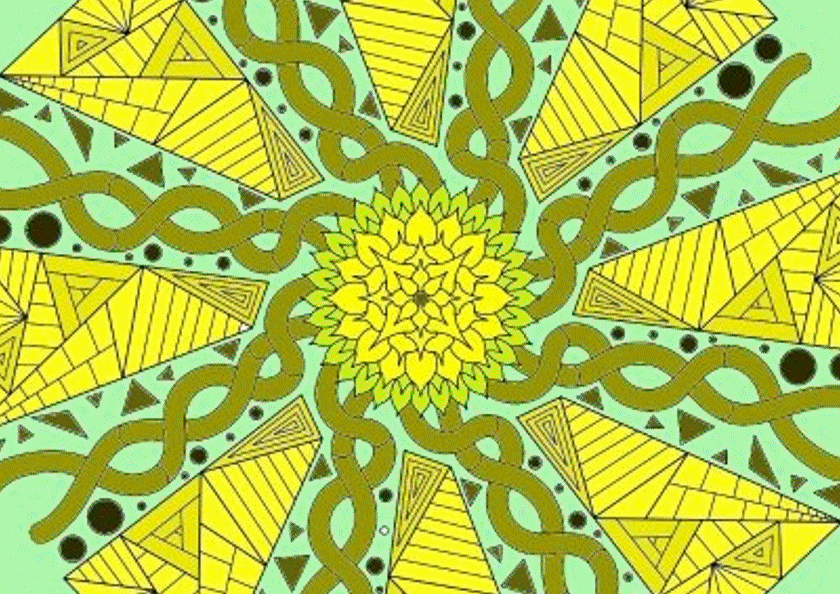 These 34 beautiful interpretation will make it a tough decision to choose the winners!
There were NO unaccepted entries this week.

Thank you all for making the 6 month celebration a HUGE success! Thanks for supporting and helping to drive the contest to where it is now. You all make me so pround with your artistic talent! Keep on relaxing and being creative!

If you have any suggestions or ideas about the contest
please leave a comment below and your input
will be displayed here in future posts.

Join the Zen Colouring Discord Server:
Share your entry,
Talk with me & other colouring enthusiasts,
Listen to music & colour the stencil together,
and get exclusive #zencolouringcontest news & updates.
Don't miss your chance to be part of this ever expanding community!

https://discord.gg/ZaBR7tF
You must have a Discord account with a verified email!

If you are looking for other contests to also participate in, why not try these:
@deemarshall's Artstorm Contest
Everyday you have a chance to WIN 0.25 SBD for a 15 minute themed drawing!
@organduo's Pinky & Spiky Comic Contest
Every Monday you are given a theme to draw the adventures of 2 lovable characters!
@cobmaximus's Steemit-Webcomics Funny Comic Strip Contest
Each week you are given a theme to draw a funny comic strip!
@pelikens's Quotizm Art Challenge
Each round you are given a quote to create a piece of art around! Stand by for the next round!
@doodle.danga's Colors of Doodles Contest
A brand new interactive colouring contest where the host provides a doodle to be coloured in! Stand by for round 2!
@kristyglas's Random Games Contest
Each week there is a random challenge presented by the host!
If you would like your contest to be advertised here, please let me know.

See you guys later on with the 'Winners Showcase' and 'Week 27 Starts' posts!