Quick SBD price at $3.5
Is it time to sell sbd?
Is it time for steem to rise?
Hodl more steem, it might go high as $1.6 in any moment?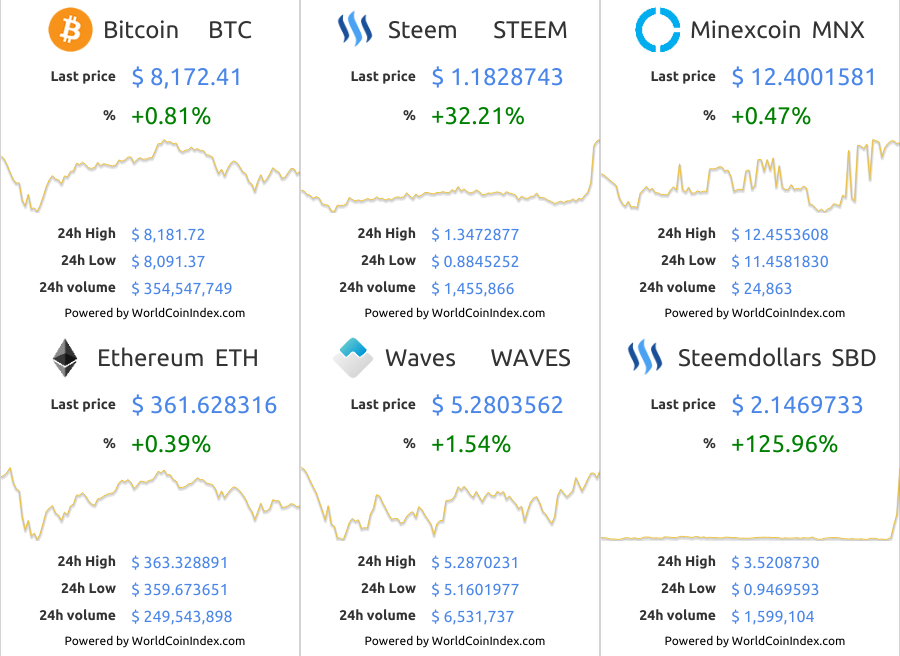 Bitcoin at $8100!
Mnx hodlers - $12 now and going up more! Take a chance to ride!
are you in crypto world? What coins do you hold?