ZapFic Writing Contest Week 61: Prompt-arrange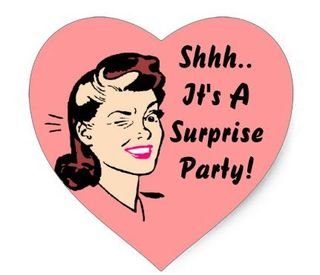 Source
Surprise
Arrangements were made for Tim so that Eva could prepare for his surprise party but Tim came home early to a different surprise. The serving fork punctured Eva's artery creating a blood fountain and was being rushed to the ER by ambulance.
#zapfic by @felt.buzz
Are you looking for a caring community where your creativity and imagination can run wild? A place where you have the chance to win prizes for your participation? Are you looking for support or a place that you would like to support? Then head on over to the #freewritehouse and have some fun.