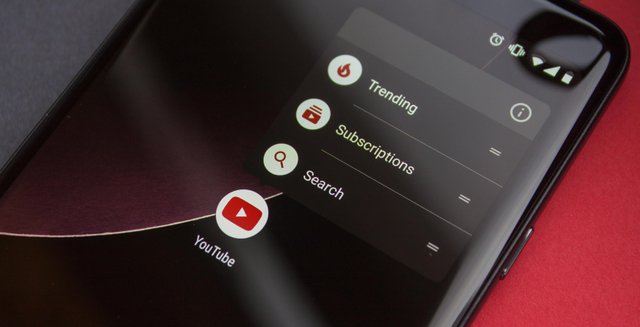 We've talked about the Instagram feature on many occasions in the past and it's very popular, but if you do not know it, the Stories feature first appeared not in Instagram, but in Snapchat. Since then, Facebook has brought this feature to many of its own services, including Facebook Messenger and WhatsApp, and now it seems that YouTube wants to get this feature as well.
According to AndroidWorld.it, YouTube seems to be getting its stories feature soon. According to Android Police, he noticed the presence of this feature when the night mode "Dark Mode" began its application to the Android platform. The UI interface on YouTube seems to match exactly the same feature in the Instagram application, although this is not necessarily a bad thing because it will make it a familiar interface.
At this time, this feature appears to be available to some users, which means that it is currently being tested. There is no information about when to launch it for everyone, so we'll wait and see. As we have said, we believe that the feature stories on YouTube will be different from the feature stories in Snapchat and Instagram.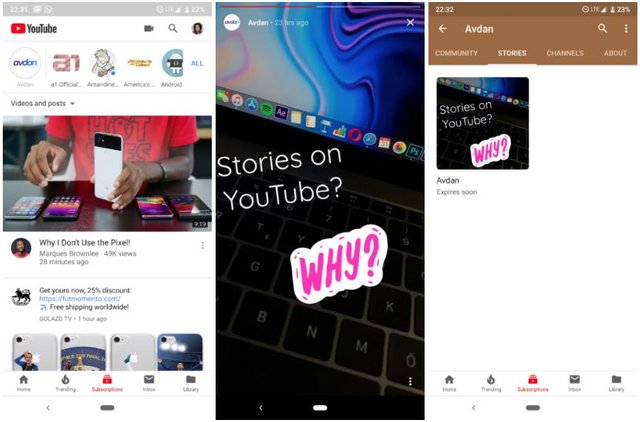 This is due to the fact that these platforms are used in different ways. For example, stories can be a way for YouTube creators to post quick updates about videos without having to upload a new video to their channel. However, we must discover that once YouTube starts, this feature will be launched to a larger number of users.