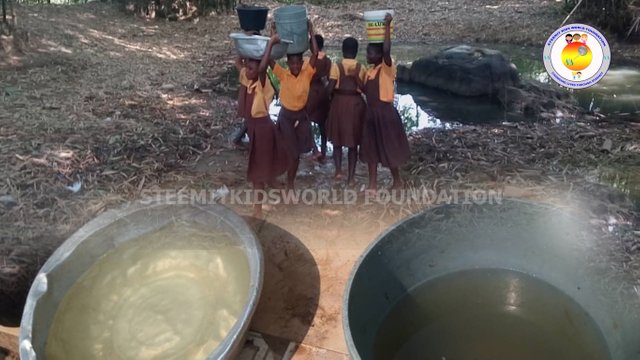 The main objective of this post is to help raise funds for the construction of a borehole at Kwakyekrom M/A Basic School who for so long are facing lack of portable clean water supply.
We all know the functions of water to the human body is very vital and our system depends on it to function. But the worse of it all is when it's very difficult to get water and drink and after you manage to get some it's unclean which eventually will cause diseases like cholera, malaria, fever, typhoid, Amoebiasis, and Jaundice.
These are the problems the basic school is facing as at now and if care is not taking we might lose all the young ones at their early stages.
This is a video of the kids at the river fetching water:
This is how it all began with one of the school teachers reaching out to me on the phone to ask for our help with the problem at hand and after reading his message I replied to him and made him know all is well and he should put everything on paper and present it to me while I also present it to YouArehope and other organizations who are willing to support this project on steemit.
This is the letter I received from him, the school and the total cost: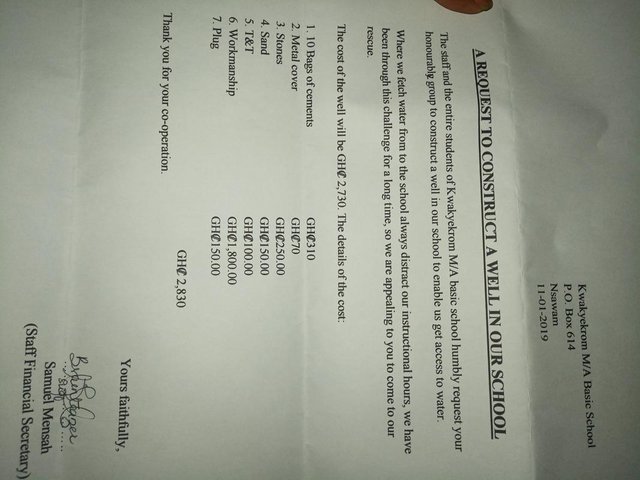 The total cost of the entire project is 2830gh cedis and its equivalent to 2375 steem as at now.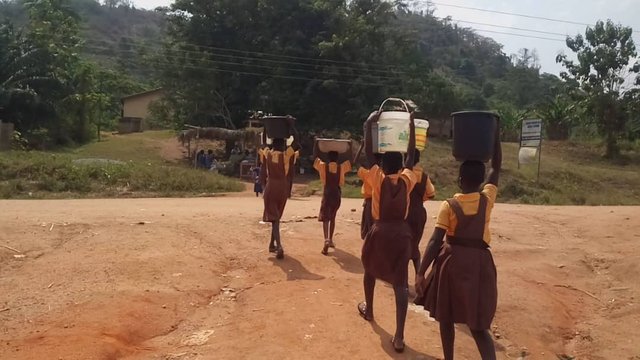 ---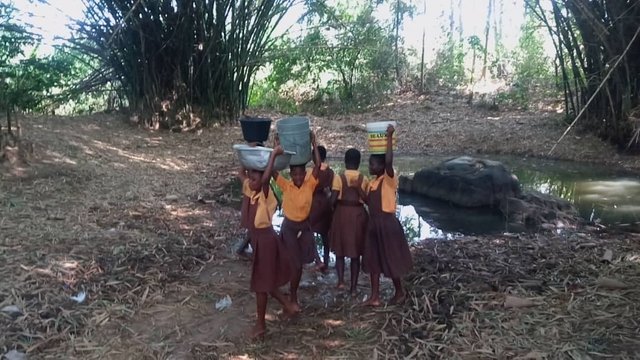 ---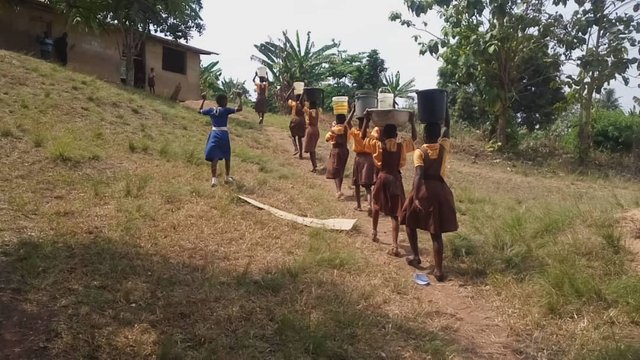 ---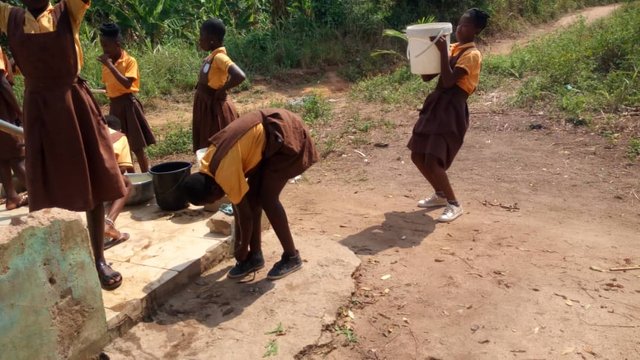 ---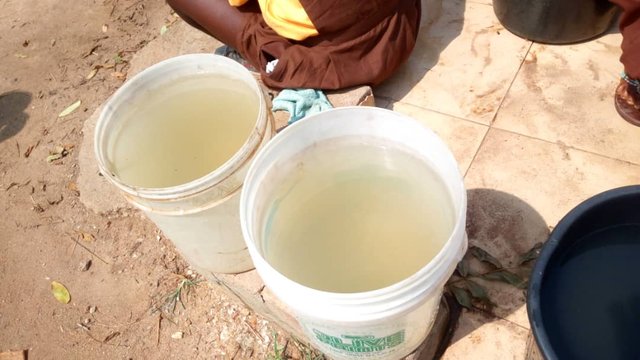 It's very sad to see children drinking dirty water each and every day by walking a long distance far away from the school to fetch water whiles they are supposed to be ready for classes.
Steemit kids world wants to help raise funds for the borehole project for the kids and the school in a whole.
This is one of two samples of how the end product of the borehole will look like... it could be a round well or a pump like this one you are seeing.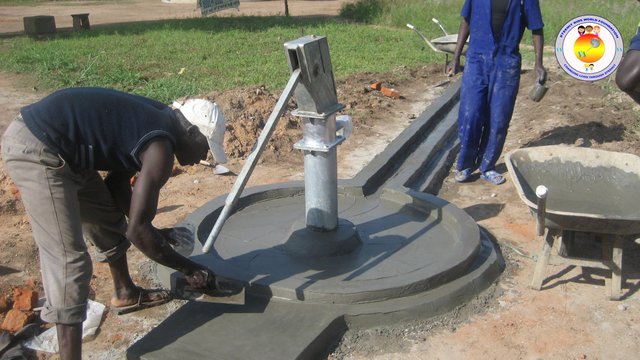 Help save a child's life by donating to this project
PROOF OF WORKS:
Steemit Kids World Foundation is a Ghanaian registered non-profit organization where like-hearted individuals come together and become agents of change.
Our key areas of focus are what we believe to be the pillars of a fulfilling life - health and education.
Goal Of Steemit Kids World:
To help build self-confidence in kids who have gone through traumatic events and Create a joyful environment for learning
To educate kids about basic health, hygiene, sanitation and on their rights as a child.
Encourage and ensure each girl become an independent thinker and self-learner.
To help the needy, deserving children, handicaps, orphans, and sick children by providing them with books, scholarships, school uniforms, medicines, clothes, hospitalization, food etc
To organize talent show programs for specially disabled kids or homeless kids to help boost their confidence and hope of a bright future.
To conduct health awareness programs for the kids on the streets about drugs
To organize social awareness camps and counseling sessions for kids going through life abuse.
Donation Address:
Etherium, or through steemitkidsworld
  Etherium                                        0xc1d530DC58C2CC371Eeca46741e7e93e87F78a81

kindly Support steemitKidsWorld by Delegating SP via any of the links below..
50SP, 100SP, 250SP, 500SP, 1000SP, 5000SP