BACKTOSCHOOL VISITS 3 SCHOOLS IN ABA METROPOLIS TO COMPLETE "EMPOWER A CHILD CAMPAIGN"
Good Evening Steemians,
Its a Thing of Joy to note that we have successfully completed the EMPOWER A CHILD Campaign, which was aimed at
Celebrating the Nigerian Child and Empowering them to education.
@Backtoschool team yesterday, visited 3 Schools in Aba Metropolis, Abia State to showcase our love for education and award excellent and exceptional students with exercise books and pens as a gesture of our support to education.
First School Visited Was
Blessed Michael Tansi Catholic Nursery and Primary School.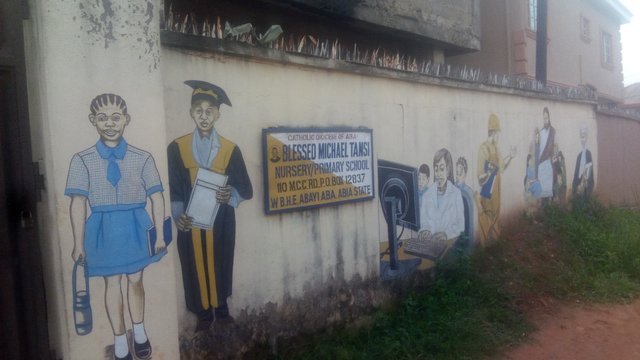 We were received with great enthusiasm as the headmaster Rev Fr. Obinna Anyaso invited us to his office, where we had a brief tete-a-tete with him, prior to his calling of an assembly of the whole school, where we had to address the students and encourage them to read their books and strive to be better and patroitic citizens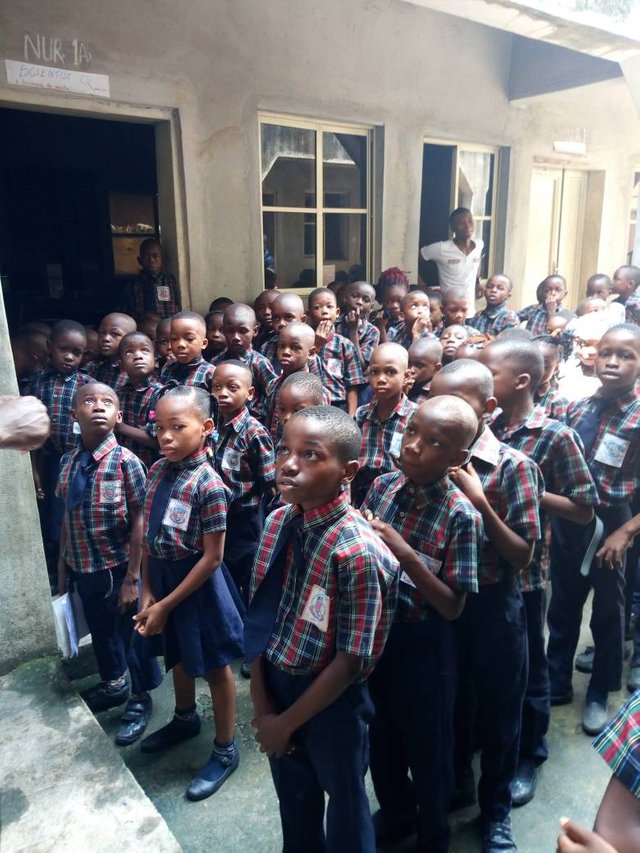 We went ahead to share books and pens to the students, and our team were really astonished to the excellence portrayed by this school.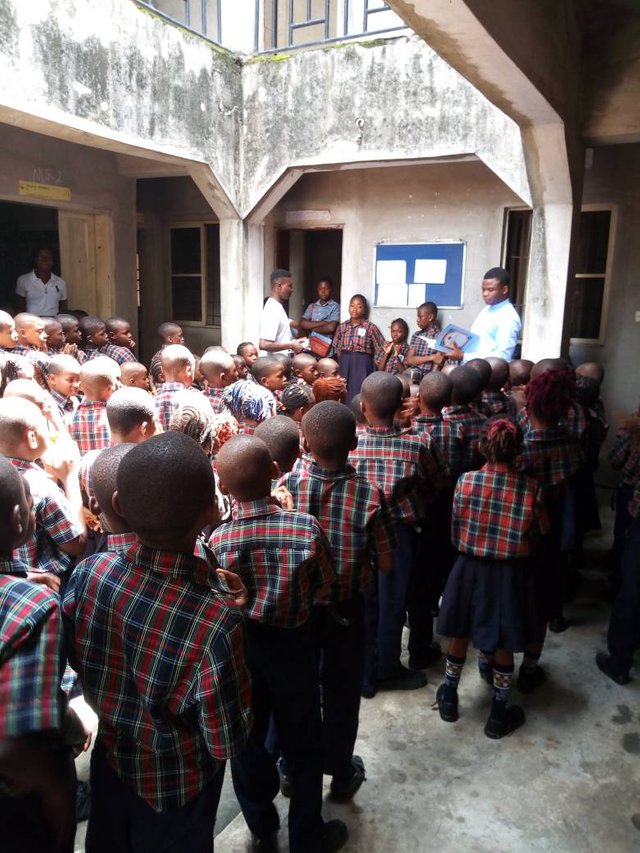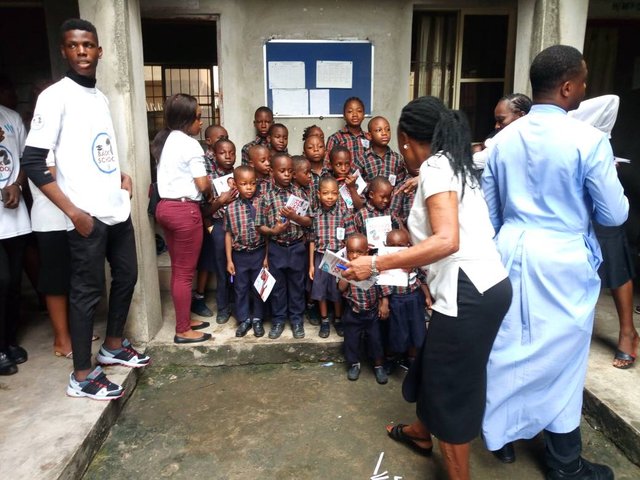 Rev. introducing the team to the teachers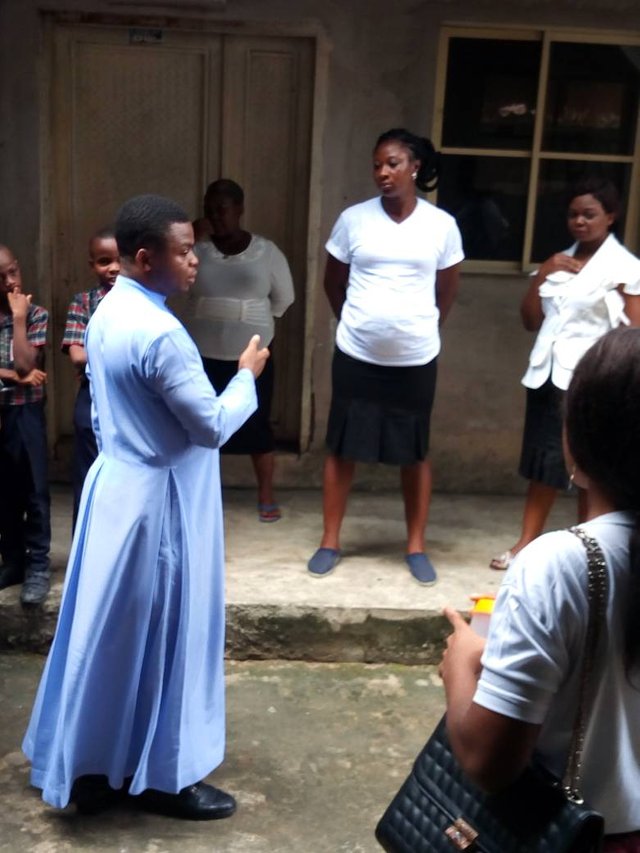 @adabless sharing suport items to nursery school students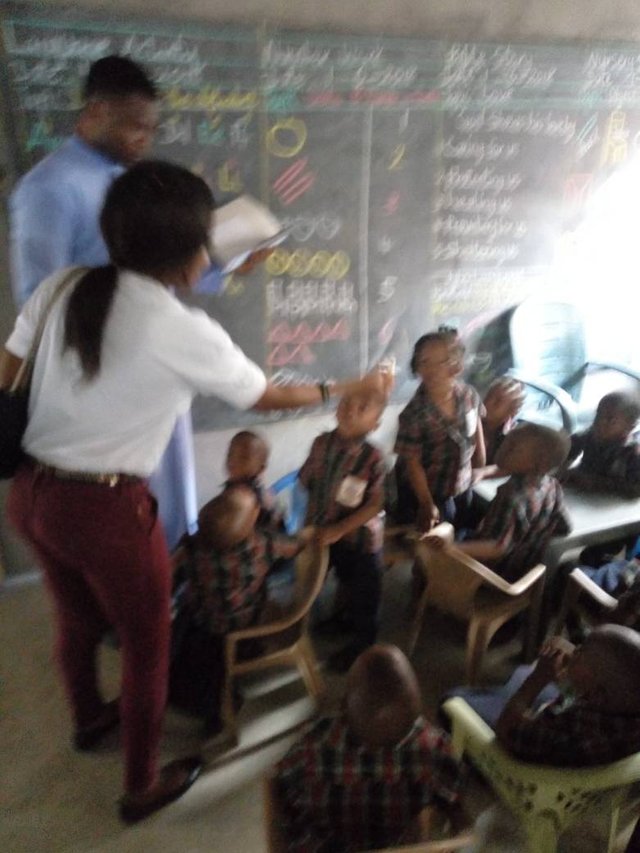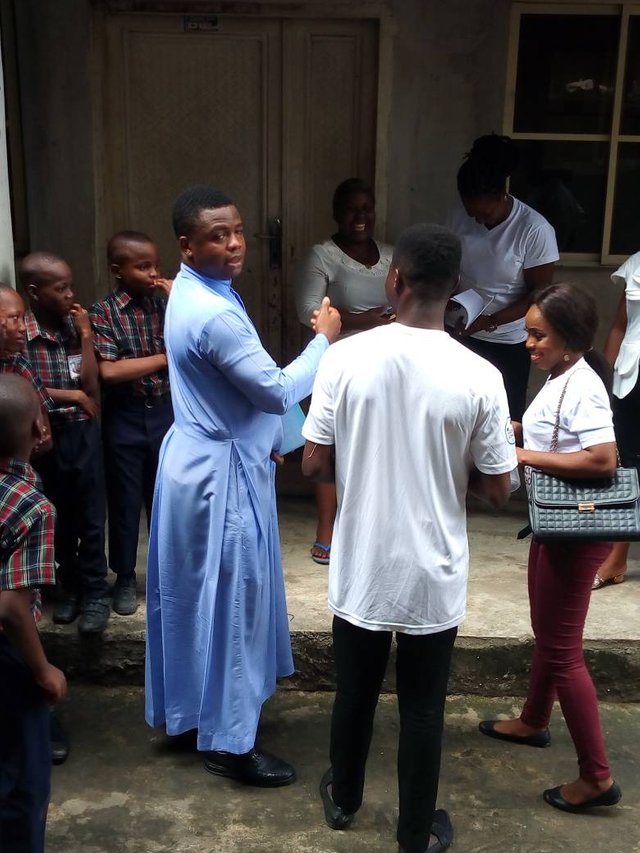 Pictures with Nursery school students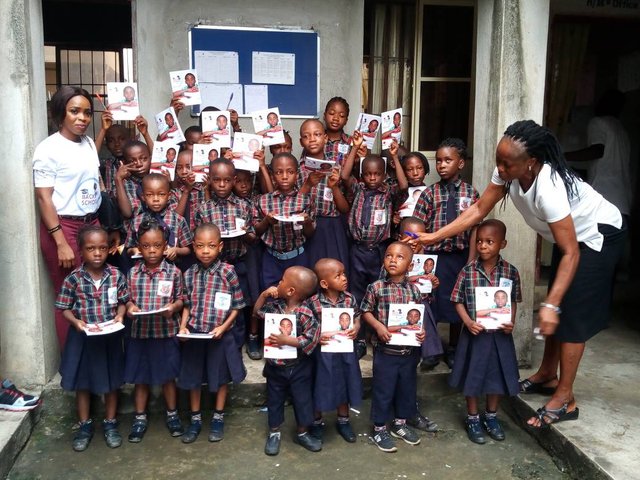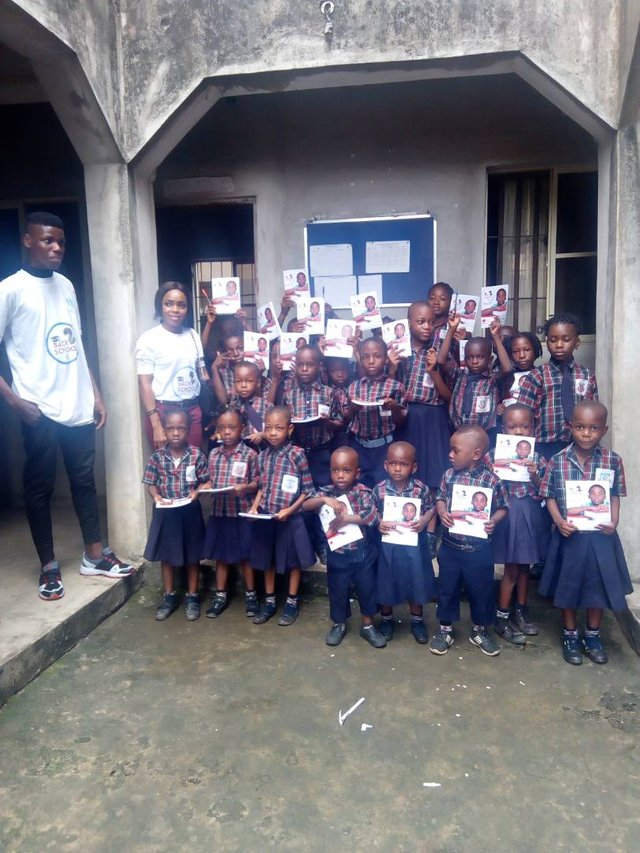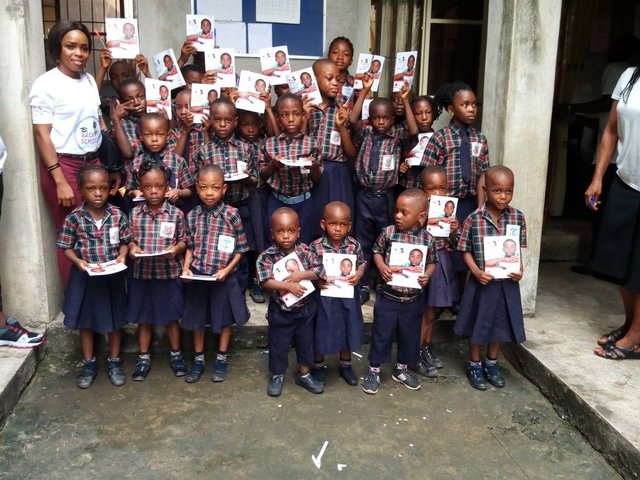 The headmaster expressed gratitude to the team for our nice gesture and for remembering the school, and appealed that we should visit more often and also consider granting scholarship awards to some of the bright students.
It was 12 noon and that being a time for Angenlus of the Catholic church, the children astounded us by reciting the Angelus from beginning to end in latin
After which we exchanged pleasantries and headed for the next school.
The Next school we visited was
Divine Mercy Model School,
It was a long journey locating the school because its situated inside the suburbs.
Finally, we reached the school in record time, dialogued with the students and teachers, some of the teachers got registered on steemit,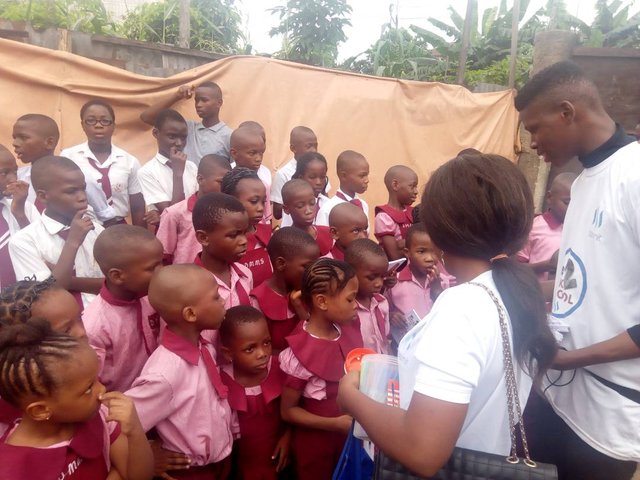 we shared the materials with the students , t.ook some pictires and headed over to the next school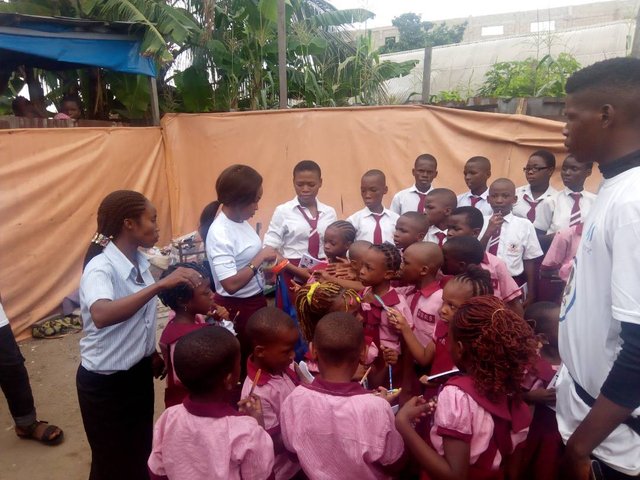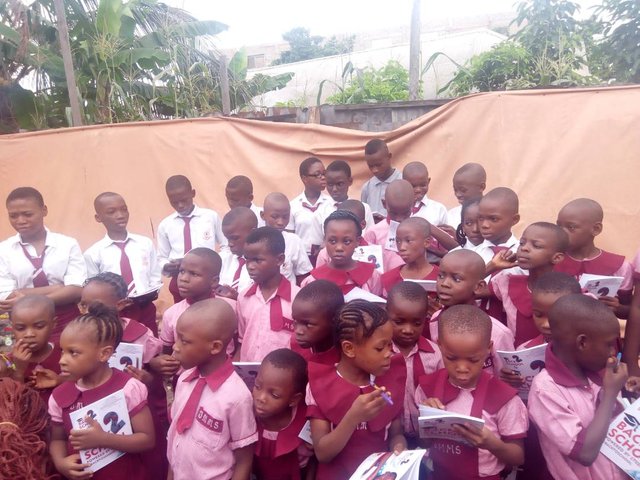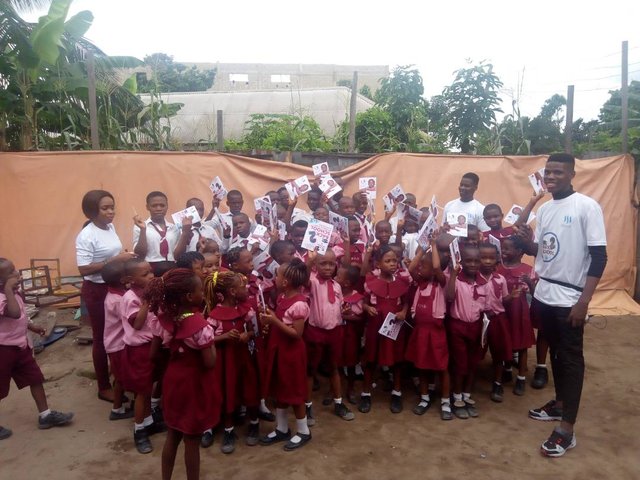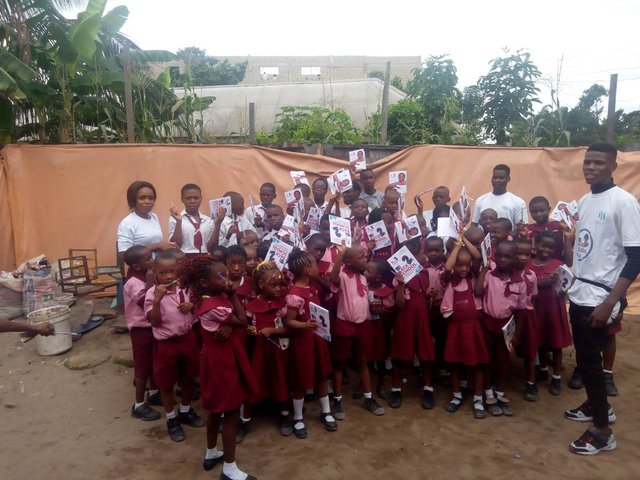 The next school visited was
Calvary Comprehensive Secondary School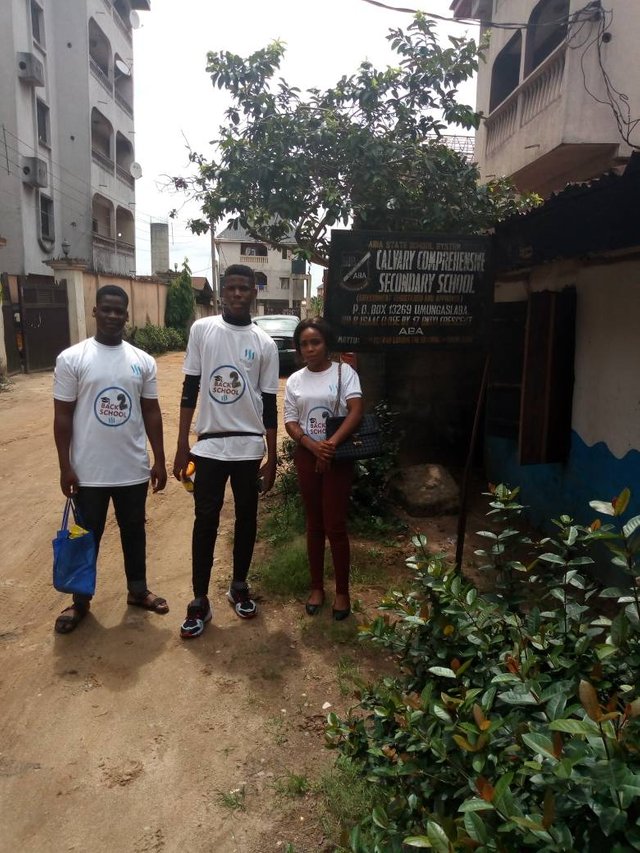 @chukwuebukaa @sammyswt and @adabless posed in front of the school.
 Photo Credits : @IamChijamz

We discussed with the principal who thanked us for bringing this wonderful campaignto his school and showed us several students who were sent home on school fees drive and he solicited on us to seek out for avenues to help these students.
We shared the remaining materials to the students, we could not reachout to all the students because we ran short of materials which was due to the fall of the price of SBD and steem during this campaign.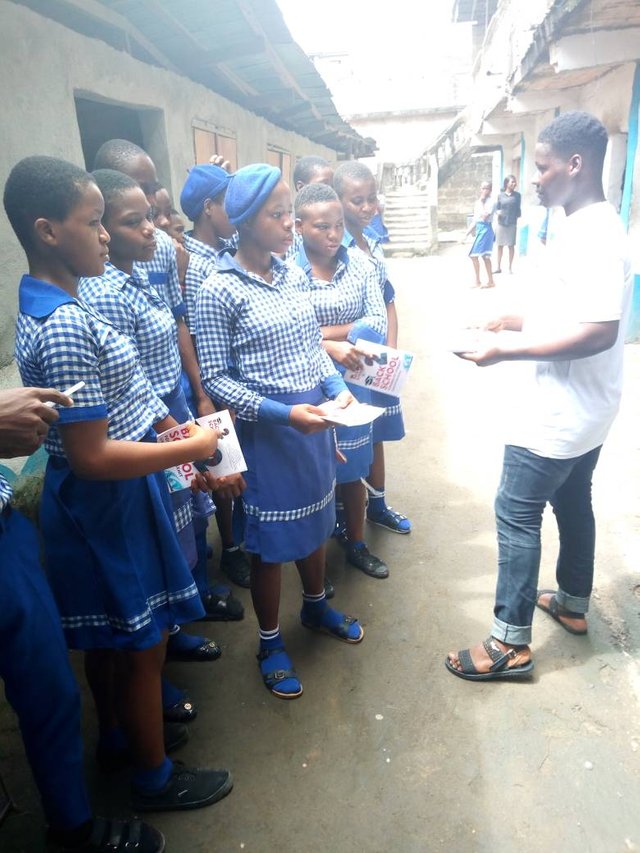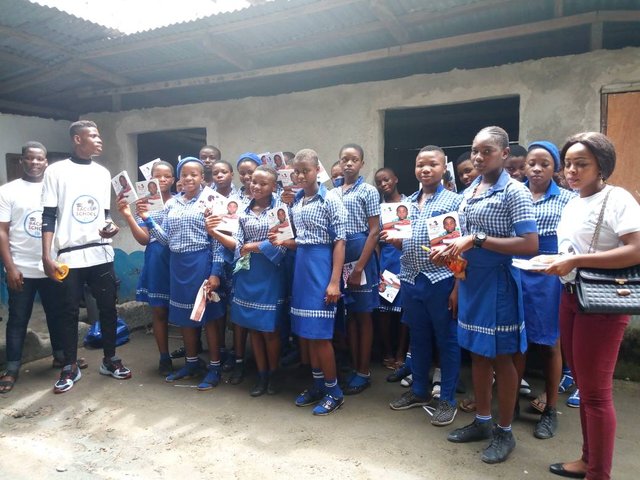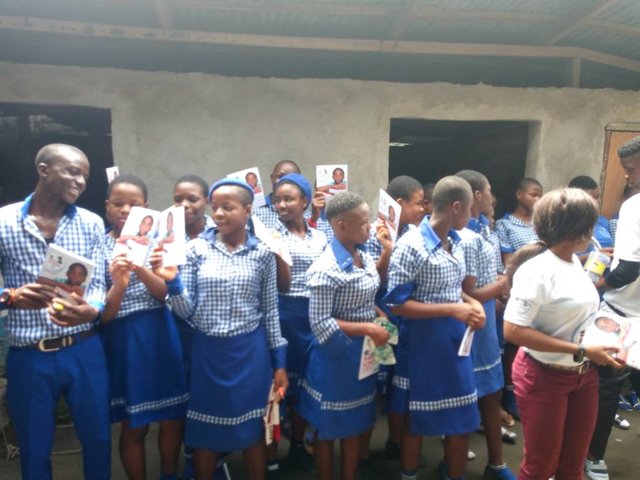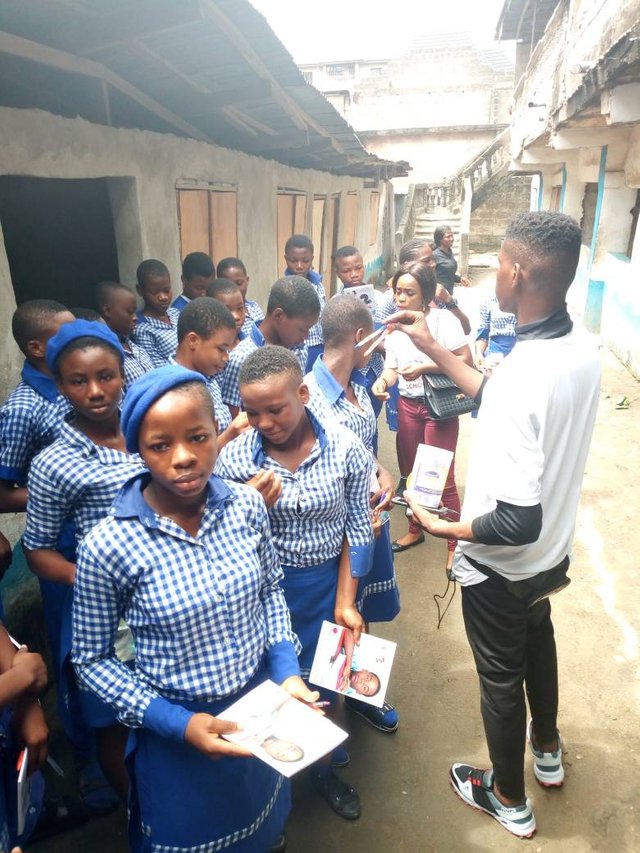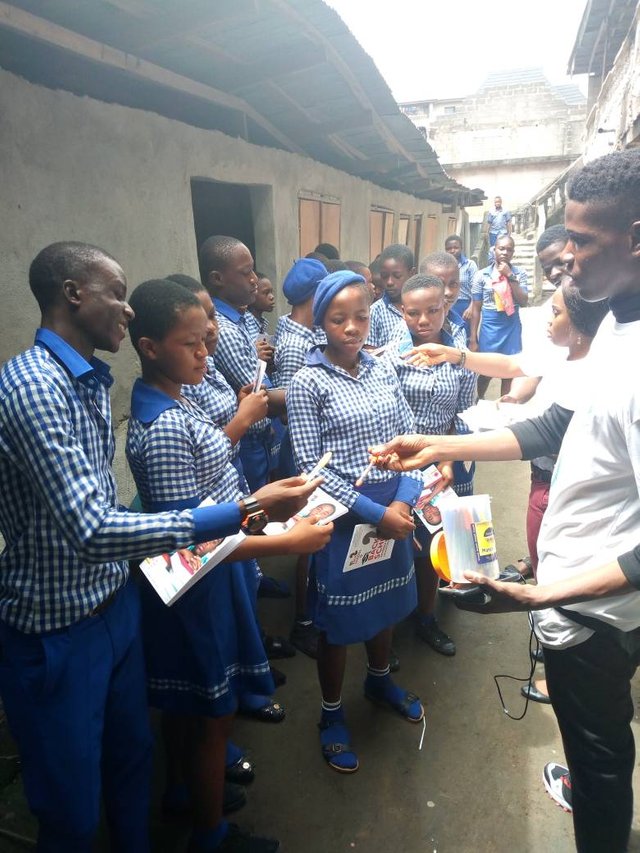 CONCLUSION
We embarked on this campaign to put smiles on the face of students, to encourage academic excellence and to spread the good news of steemit, we are happy to inform all steemians that we were successful on all counts.
The results we received actually surpassed our intentions, as we were met with superb enthusiasms.
APPRECIATION
@Backtoschool team wishes to appreciate @Sircork and the entire @YouAreHope foundation for supporting this campaign with donations making this event a succss, we pray that God will bless you all abundantly.
We also wish to thank @tarekadam for supporting this campaign
We also wish to thank @ehiboss and @bigwaves for donations sent to ensure this campaign was a success and for curations.
To @maverickinvictus for the donations and support towards this campaign, we appreciate.
To @nairadaddy and @air-clinic for your advice, care and support, without which this project wouldn't have seen limelight.
To all members of @wafrica curation team, we thank You for donations ,curations and supporting this campaign.
To all members of @backtoschool team, i thank you all for your selfless service to humanity, especially @sammyswt, @adabless @chukwuebukaa and @chibuzorwisdom
To all steemians, i want to thank you all for making this possible, We deeply appreciate you.
---
Join @backtoschool Curation trail, Click the link below.
https://steemauto.com/dash.php?i=2&fan=backtoschool
You can donate Steem/SBD to support us in carrying out campaigns as this, send in your donations to @backtoschool account.
Please Vote for @Sircork for Steem Witness, Follow this link below.
https://v2.steemconnect.com/sign/account-witness-vote?witness=sircork&approve=1
Thank you for your time.