I am new to Steemit and I am hoping to find, join or build a yoga community here. I see there is no tag and would really like to get a yoga tag started! I don't know exactly how to do that but am willing to do what it takes to make it happen. Please let me know if anyone is interested in being part of a yoga community here on steemit.
You can be a seasoned yogi or a beginner, as long as you want to try yoga I'd love for you to be part of the community. Its about health, well-being and mindfulness. A little bit of yoga can really change your life! :)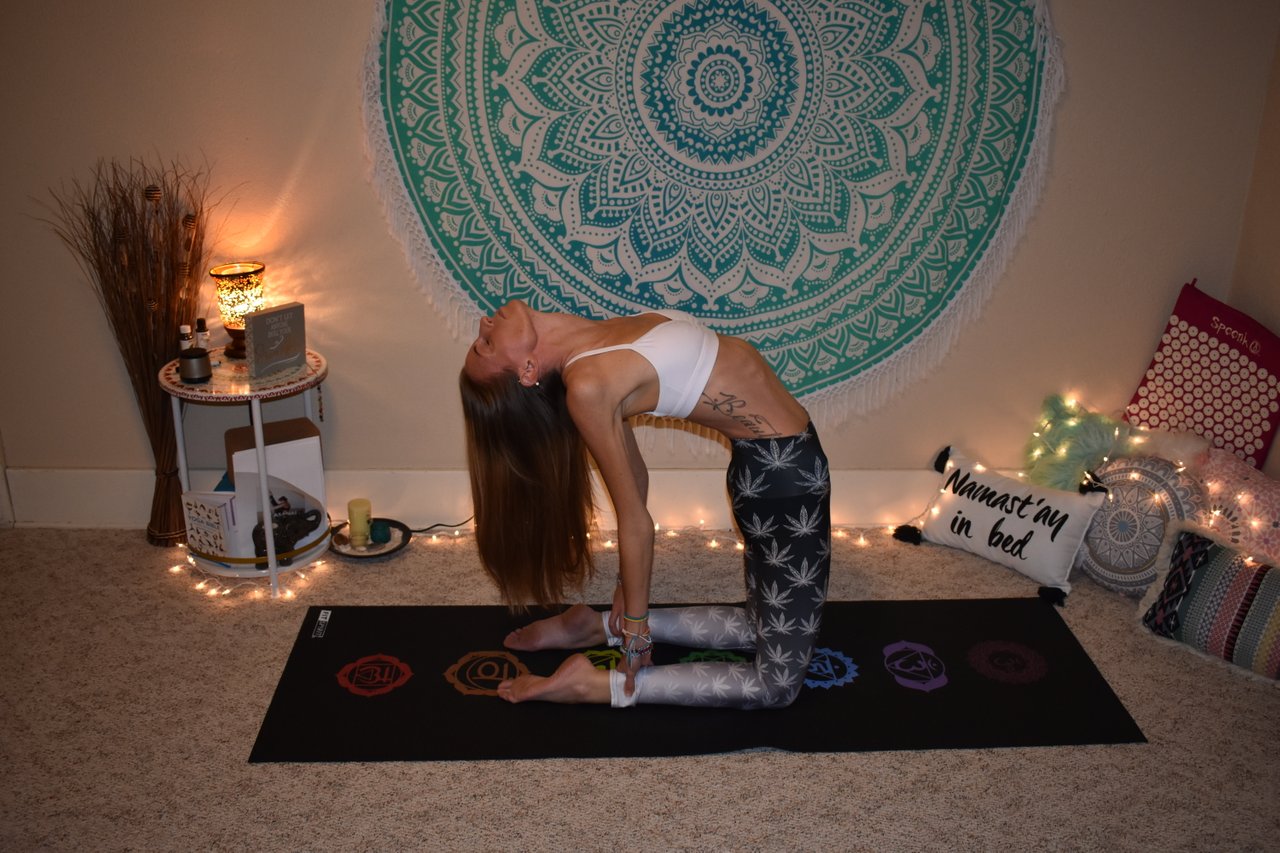 Camel Pose
"Don't compare yourself to others. There's no comparison between the sun and the moon. They shine when it is their time.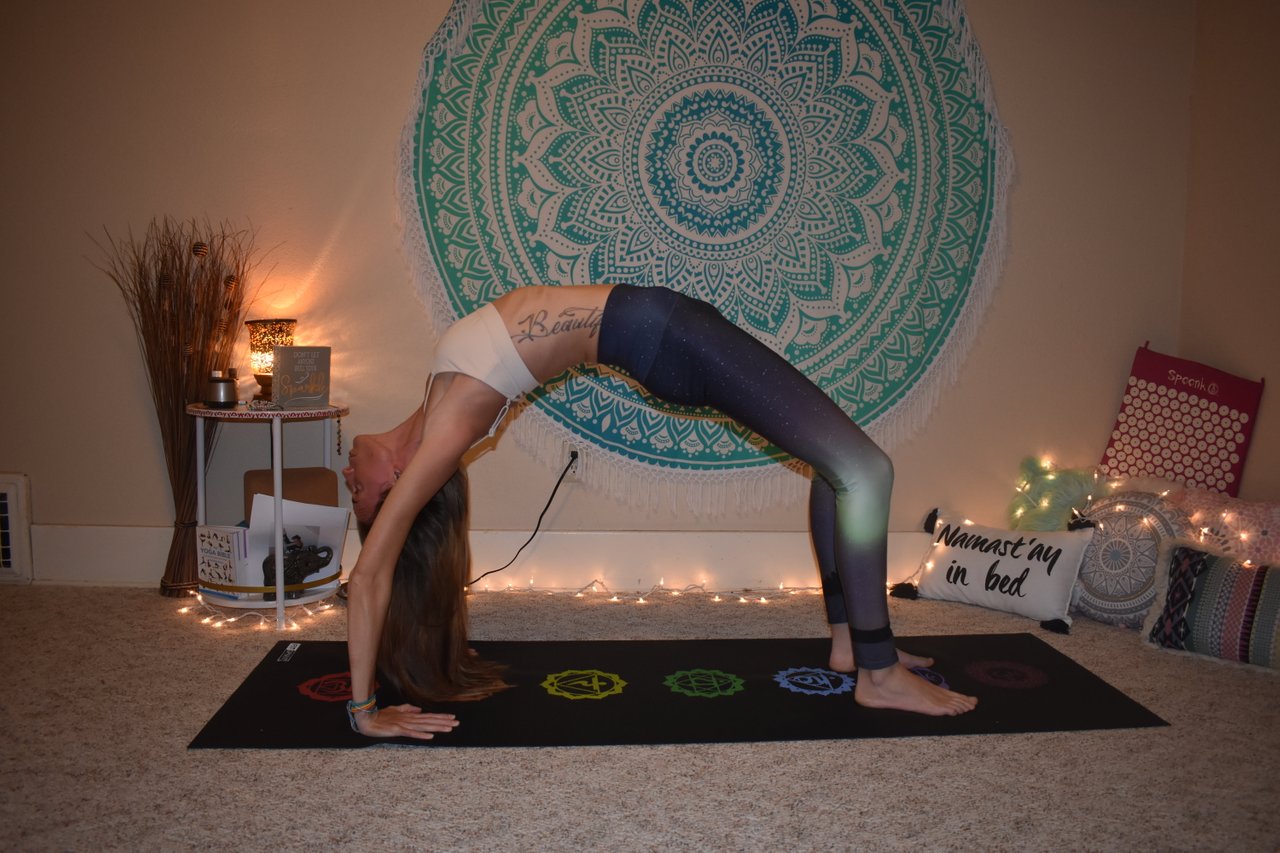 Wheel Pose
Yoga is the journey of the self, through the self, to the self.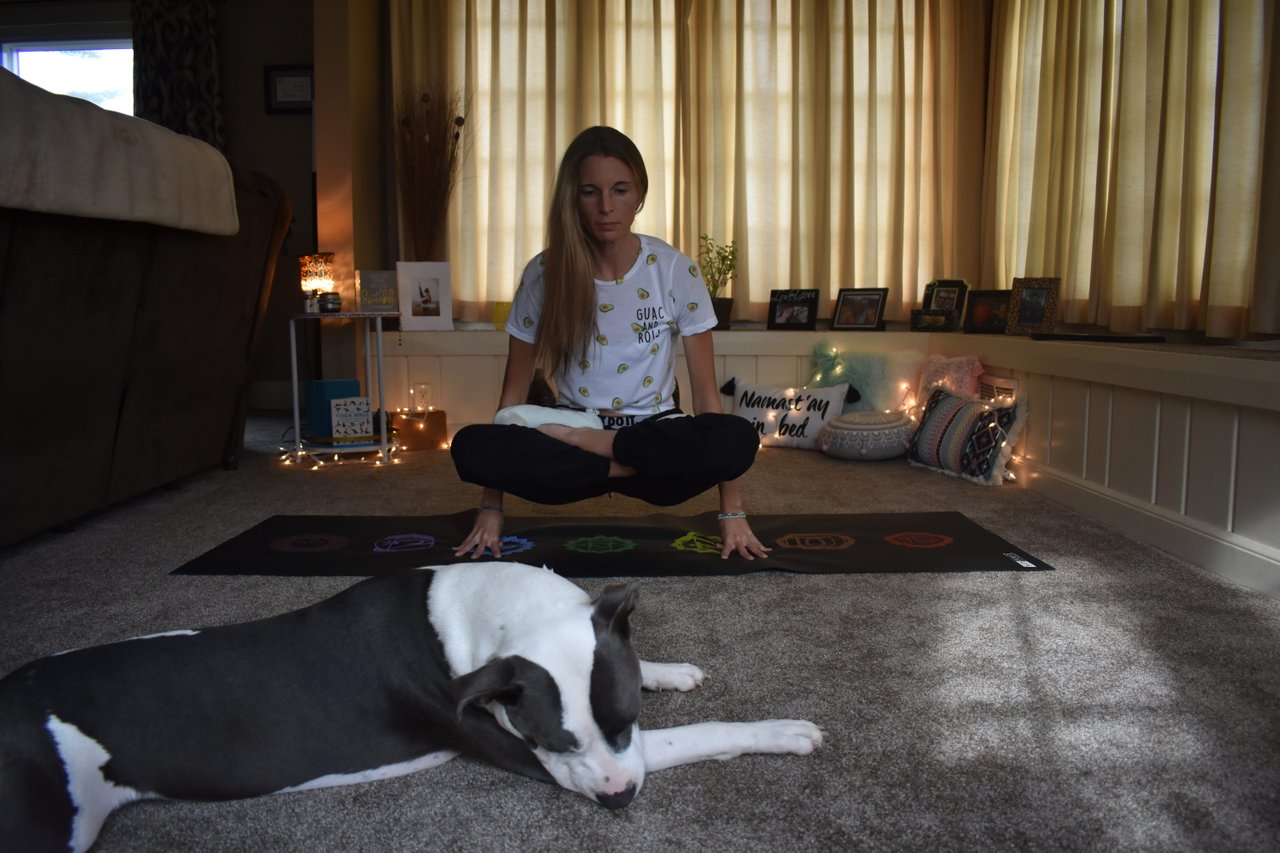 Lotus lift
You will notice I get photo bombed a lot by my two dogs. LoL.
Post a picture of you doing yoga and I will give you a upvote! It doesn't have to be any of the ones I'm doing, any pose would be great! Let's get more people doing yoga on steemit! Thanks everyone :)
NAMASTE