Reason behind the Hidden Rise of XRP:Flare Finance Gives the Date
Flare Finance has made history for its XRPL-based platform.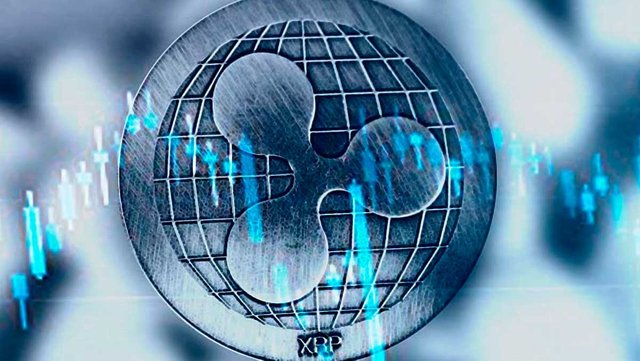 While the entire cryptocurrency market is currently talking about the Binance network and Binance Coin , the XRP price has seen a spike during the day. XRP price surged by as much as 10% during the day and briefly hit the $ 0.59 resistance. So what exactly is behind the scenes of this rise and will the momentum of the XRP price continue?
✅Flare Finance Dates
In fact, the rise in XRP price today seems to be due to a similar rise to that of the November 2020 period. The DeFi ecosystem, announced with the Flare Network but later mentioned by the XRP Ledger developers, may be eventually becoming active.
The Flare Finance protocol will be the first DeFi application to be implemented on the XRP Ledger network. In the post they shared on Twitter, the Flare Finance team stated that the public beta program will open its doors to users on February 25, 2021. In the advertising campaign for the beta testing phase, it was stated that 100 XRP will be given to 5 users who meet certain conditions.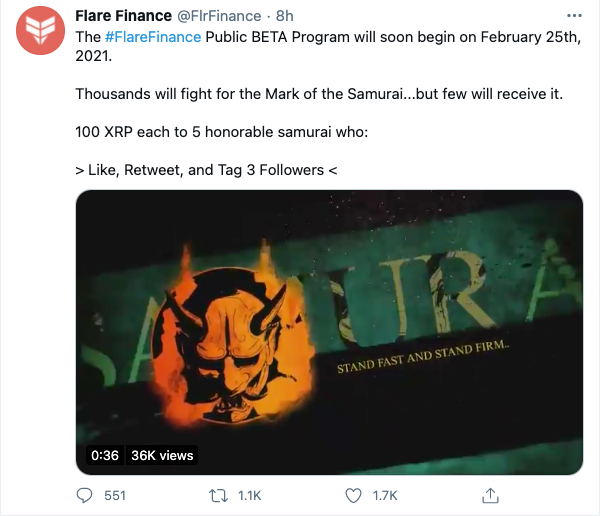 To participate in Flare Finance's airdrop program, it will be enough to like the announcement post on Twitter, share it on your own profile and tag three friends. The main factor affecting the XRP price seems to be this smart contract-focused initiative in the XRPL network.
✅XRP Network Getting DeFi Applications
Recently, the cryptocurrency industry has started to talk about and focus on the DeFi ecosystem. Although there is no smart contract support in the XRP network, it is stated that this is possible with Flare Finance support. In addition, the latest update called Hooks is one step closer to the beta test network, and it is stated that it may soon be available for real use.
After the Hooks update is fully implemented, many decentralized applications that require smart contracts can be used on the XRPL network. Looking at the recent rise in the price of Binance Coin, it is seen that DeFi applications definitely work on price.
✅Critical Date Has Arrived For XRP
On the other hand, XRP investors started to wait for good news that could come from the XRP case, instead of this update. The first hearing, to be held on February 22, may lead to the kind of news that XRP investors expect.
XRP price is trading at $ 0.56 as of the time this article was written.