Gaming: Introduction to Minion Masters
Good day!
Today i have a different post than usual, i will be blogging about gaming, one of my favourite past times. I mostly play strategy and Simulation games. As well as recently, i have been active in blockchain gaming. Fallowing #Splinterlands recent pump i decided to write about, of course, something else. :) However, the game i am "Introducing"... Oh and by the way, if you register to try out the game through the following link, i will be earning a reward in game. I think. :)
http://minionmastersthegame.com/referral/?ref=SNZ0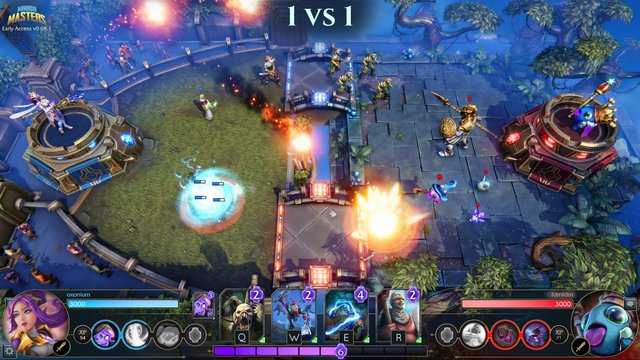 What exactly is Minion Masters
Minion Masters is a deck building, TCG, (However differentiating from Splinterlands in that it´s "unit´s" are not "NFT´s", which might come as a disappointment to some blockchain and Decentralization enthusiasts, during the game the player casts various units and spells onto the battlefield in an attempt to control the two bridges separating the two "bosses".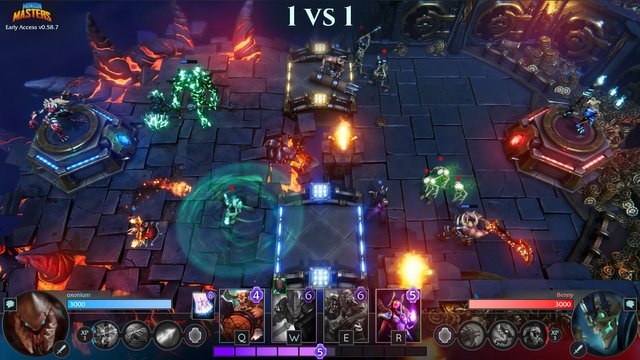 The game has quite a following and matchmaking is done in a matter of seconds, i think 26 sec. is the longest i´ve had to wait for a game. And there comes another reason i feel it so easy to "vouch" for it, i´ve been playing for 3-4 years now i think, at leeast 2. And so has my son, now 9 years old. So it´s been around, has
Apparantly i am unable at the moment to show a video where i thrash an opponent, but i made that video for the post and i will have to work on this before making more strategig, themed posts about the game. However you may belive that, i am good! and i am getting better. So whatch ya´self, whoever is at the top of the Minion Master ranks as of today, i am aiming for you!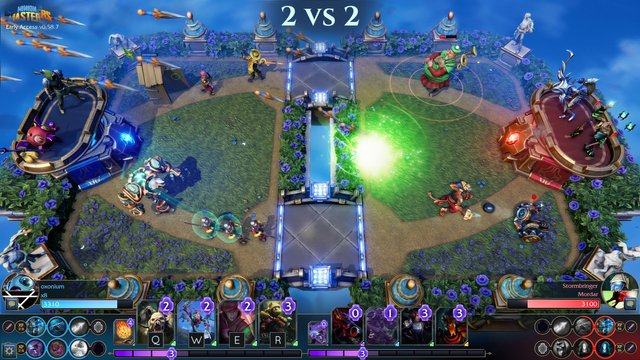 As you can see the game can also be played as a 2vs2 battle, as well as having a strong "Drafting" format and many "Adventures and Quests" that you can aim for. When tierd off grinding the ladder...
Is it expensive?
If you want to start today, with no cards of course with so many updates the cost might seem steep, however with decent "grinding" i would assume you can have a competitive deck almost from the get go. (I just started again recently and had to make a new account, few days in and i´m already ranked "Gold", as well as my "collection" allready has most off the more notorious legendaries.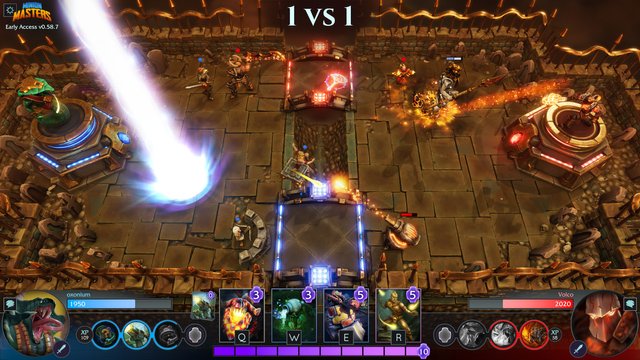 Even if this short introduction falls short of getting interest, i will keep posting about games and Minion Masters journal will be kept (for some time, if it really gets non at all ofcourse i will reconsider and use my forces somewhere else, however i dont have a clue where, so MINIONS OF MATERS AND MASTERS OF MINIONS!
Let´s get it done!... (how does that sound for a "campaign catchphrase", for me on this road to... Minion Masters Notoriety...
plese join me...
Eythorphoto!