SMOKE or EDIBLES - A Pothead's Lament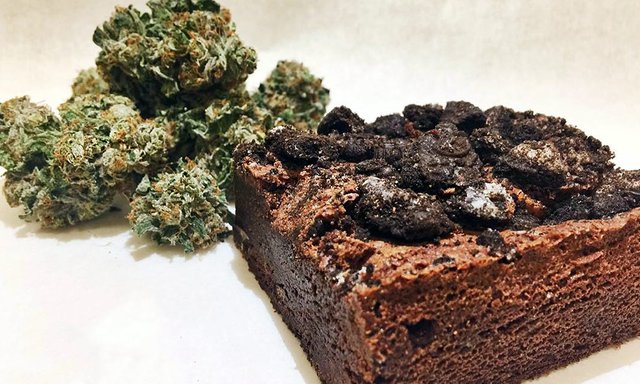 Even with all the research about how Marijuana smoke isn't bad for you, it's hard to ignore that hot smoke going into your lungs via your throat is good for you. And thus out of necessity or personal preference, various other ways to ingest pot have come about. You can drop it in your tea, rub it on your belly, or spritz it in your eyes, but the biggest alternative has to be edibles. That said, they can be VERY tricky. Knowing exactly what dose to take is hard, but that only helps you if the preparer is consistent. You can be wildly off, and be SUPER stoned for what seems like days. Smokeables or "flowers" are usually much easier to regulate.
So what do you prefer? Smoke it if you got it? Or chow down and get down?
---
@writesbackwards is a group of friends who love to write about life, sports, comedy, tech and other fun stuff!
Please, give us a follow! Re-steem this post for your friends! And, join us in promoting quality content on Steemit!
Thank you for your support.