They say day dreaming is the purest form of creativity

Where Would You Go?
Many times when i'm whisked away into a mid day hypnosis, or day dream for those who don't don't appreciate a subtle flair in description, I find my self in the past winning championships, as well as the future chilling on an island sipping pina coladas. I call this island my "happy island", or the "thank god I bought Steem when I did island", because well.....you can fill in the blanks.
What I always fail to consider is what got me to that island. What was the vessel that transported me into this day dream filled with sandy beaches and beautiful women?
I know what you're thinking...Spidey must be pretty board to be thinking about a metaphorical boat on this Friday afternoon. To that I say, what if this boat wasn't metaphorical....what if I don't know what metaphorical means and I just typed it because it sounded cool?
Ah, i'm getting off topic..back to this boat. TBH, I don't vary much care for boats, so let's just say my vessel is a brand new Tesla, which has been modified to apparently "self cruise", through water.
Oh yes, my new Tesla is fully equipped with life jackets in the rear, and butterfly doors, which if you are sitting in an exit seat, then I'd need you sign a waiver stating that you understand your responsibilities if we go under.
My new Tesla need no gas, or electricity for that matter. Nope it runs on love and upvotes because Steem Inc. figured out away to convert proof of brain into a viable energy source, completely turning around our climate crisis. (Dan must've came back)
When I'm not sailing the seven seas, i'm driving down country roads, with nothing more than a change of clothes and a large stake in the Steem blockchain. People scoff at me for being one of the few lucky investors in Steem, but I ignore them. What they don't know is that I made most of my wealth from the many front ends and SMT's that were integrated on the blockchain a decade ago.
Wow, a decade ago?! Time really does fly when you're bored at work. No amount of money would make me want me to skip the final duration of my 20's. Ah I guess, I'll go back to being a broke optimist.
Have a good Friday everyone!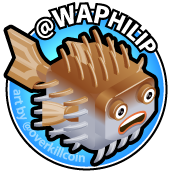 ---