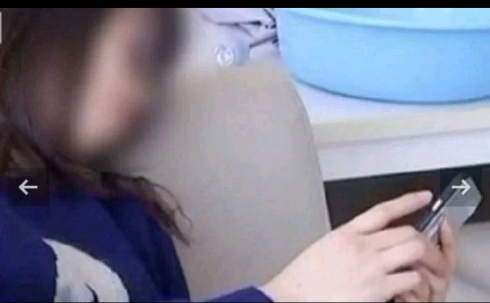 Source
My back is ached, phone in my hand
The text is small so's my keypad
The keys are bad but not too bad
And my my fingers are typing hard!
I've been online since 4am
My battery is low, but no problem
I've been pinging, pinging away
I think it's gonna be a great day
On WHATSAPP, FACEBOOK, TWITTER, etc.
Aren't they wonderful? Maybe
Its nearly 8am, I'm going offline
These things are consuming my time
Let me bathe, eat and dress up
Before my morning gets messed up
I'm going, but just one moment
To post a few comments and
Like a few more statuses.
New message, now let me read this
This guy must be really funny
I'll inbox him, funny bunny
Then I'll, Oh! My phone is ringing
Facebook friends have started pinging
Its 9:30am, God am finished!



Source
Social network is rubbish
Am closing my Facebook account
Am giving my android phone out!.
The Sun is high, and so am I
Am feeling like a butterfly
No more browsing, I'm done with it
My real friends should appreciate it
"Beep!" Hey what's that?
Must be twitter
How did it come on?
Oh-wait, it's not, my battery's low
But I charged it an hour ago
Why doesn't this my battery last
Let me google it very fast.
And while doing that I'll Facebook
Not browsing, just taking a look
I have 6 notifications, 5 requests, 3 invitations, 2 events, I'll attend them both
I was tagged in Ovundah's note
One message from that group I hate
I'll just post a status update
Then am offline, no more chatting
I must go and do other things .
1hour later am back online
This profile picture is not fine
In fact Facebook is now boring
Haven't been on WhatsApp since morning
But I said no browsing, what's up
Okay, after this one I'll stop...
And so the cycles continues. Each day I pay my online dues my dreams at night, my waking thoughts are all about social network.
Some have used this to bless lives
Some need them to remain alive
I'm not addicted, so I say. And think and hope and wish and pray.
Well, maybe I really need help
Somebody tell me the right step.
But remember, he without sin
Should be the only one talking.
I don't think all these things are bad. Its addiction that makes me sad.
LORD help me to stop this abuse and 
Put these things to PROPER USE. AMEN!

Thanks for stopping by, until next time. I still remain.
@Dklasic.