Hello friends we all meet again with me @syakiran.balya that for so long I am not active because my condition is currently in a busy situation so on this happy night I want to share a post with all of you with regard to
said the motivation of Islamic love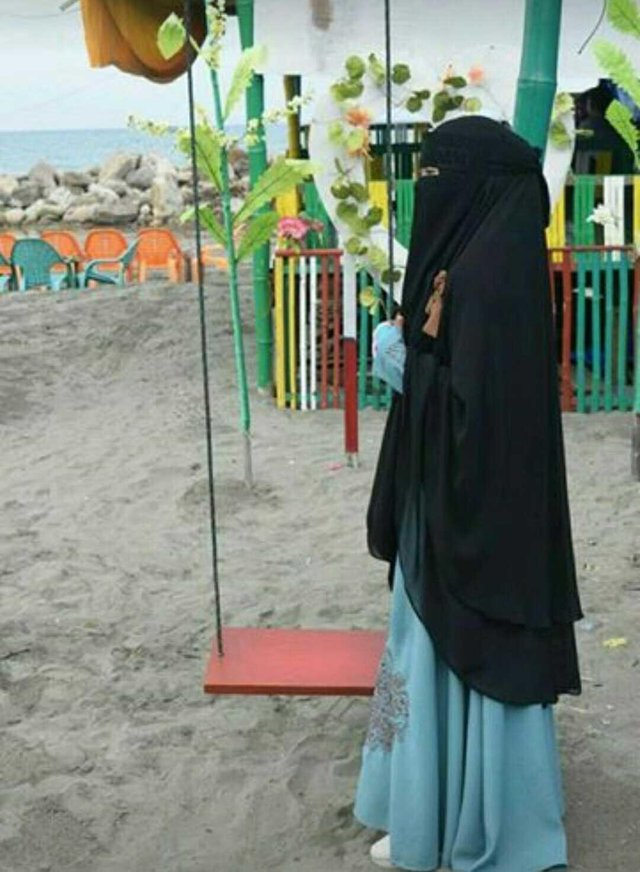 The sincerity of this love begins when there is a woman came to the mosque Rasulullah Saw want to listen to his advice and pengajian. On the way he met a young man. Then there was a dialogue between them:
"Where do you want to go?" the young man asked.
"I want to meet the Messenger of Allah
"Do you love him?"
"For the sake of the truth of your love for him, raise your veil!" the young man continued.
Then she raised her veil as a tribute to the Prophet. The young man was holding her chin. The woman jerked and realized. He deeply regretted the incident.
He later told the incident to her husband. After hearing the story of his wife, her husband then went to the Messenger of Allah. In front of him he told all these events. Rasulullah Saw, then said to him,
"Light the fire of the furnace, then command it to enter it and tell him that it is for the Messenger of Allah".
Then the husband of the woman was about to do all the orders of the Messenger of Allah. After everything is ready, he then tells his wife to go inside. But his wife would not do it.
Seeing that he said, "Do it for Rasululah Saw!"
"As a tribute to Her, I will do it!"
After that he then went into the burning stove and her husband then closed the stove. After that, he faces the Messenger of Allah and tells it all.
The Messenger of Allah then said to him, "Now go home and see how things are!"
Then he came home to see how his wife was doing. But he was shocked to find out that his wife was sitting in the middle of my tng and he was still normal. He then issued it in a healthy state as before without being affected by the heat of fire with the permission of Allah SWT.
There are several things to be learned from the story:
First: The use of veils for Muslim women is said to be so important that a woman who opens the veil for reasons of love to Allah's Messenger should be proven by dwelling in a furnace burning fire. Especially opening it for another reason !? The face of women is the beginning of slander for men and women. Love is not just confessing.
Second: Inner love must have evidence of birth. The story above reflects the power of true love, not the false love (majazi).
Thirdly: In the past the figure of the Messenger of Allah was to be a judge (case breaker) for his people. In the present to whom this people complain? The Ummah must have a leader and guide for his religious life.
Source: An-Nawadir, by Shaykh Shihab al-Din al-Qalyubi
---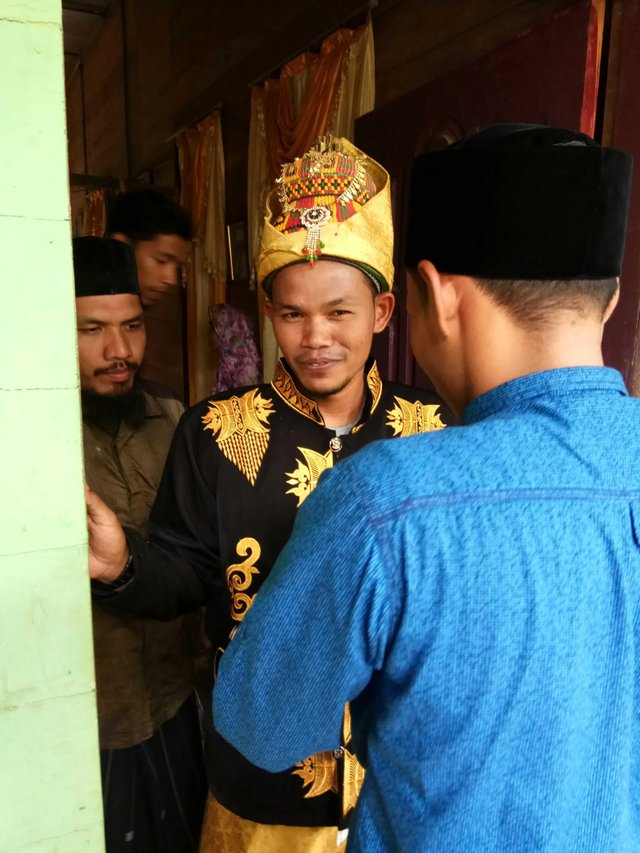 Indonesia
Halo teman-teman kita semua bertemu lagi dengan saya @syakiran.balya yang begitu lama saya tidak aktif karena kondisi saya saat ini dalam situasi yang sibuk sehingga pada malam bahagia ini saya ingin berbagi posting dengan kalian semua berkaitan dengan
Kata motivasi cinta Islam
Ketulusan cinta ini berawal ketika ada seorang wanita datang ke masjid Rasulullah Saw ingin mendengarkan nasihat dan pengajiannya. Di jalan dia bertemu seorang pria muda. Lalu ada dialog di antara mereka:
"Ke mana kamu mau pergi?" tanya pemuda itu.
"Saya ingin bertemu dengan Rasulullah
"Apa kau mencintainya?"
"Demi kebenaran cintamu untuknya, angkat cadarmu!" pemuda itu melanjutkan.
Kemudian dia mengangkat cadar sebagai penghargaan kepada Nabi. Pemuda itu memegang dagunya. Wanita itu tersentak dan sadar. Dia sangat menyesalkan kejadian itu.
Dia kemudian menceritakan kejadian itu kepada suaminya. Setelah mendengar kisah istrinya, suaminya kemudian pergi ke Rasulullah. Di depannya dia menceritakan semua kejadian ini. Rasulullah Saw, lalu berkata kepadanya,
"Nyalakan api tungku, lalu perintahkan untuk memasukkannya dan katakan padanya bahwa itu untuk Rasulullah".
Kemudian suami wanita itu akan melakukan semua perintah Rasulullah saw. Setelah semuanya siap, dia kemudian menyuruh istrinya masuk ke dalam. Tetapi istrinya tidak akan melakukannya.
Melihat bahwa dia berkata, "Lakukan untuk Rasululah Saw!"
"Sebagai penghormatan kepada-Nya, aku akan melakukannya!"
Setelah itu dia kemudian masuk ke tungku pembakaran dan suaminya kemudian menutup kompor. Setelah itu, dia menghadapi Rasulullah dan menceritakan semuanya.
Rasulullah lalu berkata kepadanya, "Sekarang pulanglah dan lihat bagaimana keadaannya!"
Lalu dia pulang ke rumah untuk melihat bagaimana keadaan istrinya. Tetapi dia terkejut ketika mengetahui bahwa istrinya sedang duduk di tengah tng saya dan dia masih normal. Dia kemudian mengeluarkannya dalam keadaan yang sehat seperti sebelumnya tanpa terpengaruh oleh panas api dengan izin Allah SWT.
Ada beberapa hal yang bisa dipelajari dari cerita:
Pertama: Penggunaan kerudung untuk wanita Muslim dikatakan sangat penting bahwa seorang wanita yang membuka tabir untuk alasan cinta kepada Rasulullah harus dibuktikan dengan tinggal di perapian yang membakar api. Terutama membukanya karena alasan lain !? Wajah perempuan adalah awal fitnah bagi pria dan wanita. Cinta bukan hanya mengaku.
Kedua: Cinta batin harus memiliki bukti kelahiran. Kisah di atas mencerminkan kekuatan cinta sejati, bukan cinta palsu (majazi).
Ketiga: Di masa lalu sosok Rasulullah harus menjadi hakim (pemecah kasus) untuk rakyatnya. Di masa sekarang kepada siapa orang ini mengeluh? Umat ​​harus memiliki pemimpin dan panduan untuk kehidupan religiusnya.
Sumber: An-Nawadir, oleh Shaykh Shihab al-Din al-Qalyubi