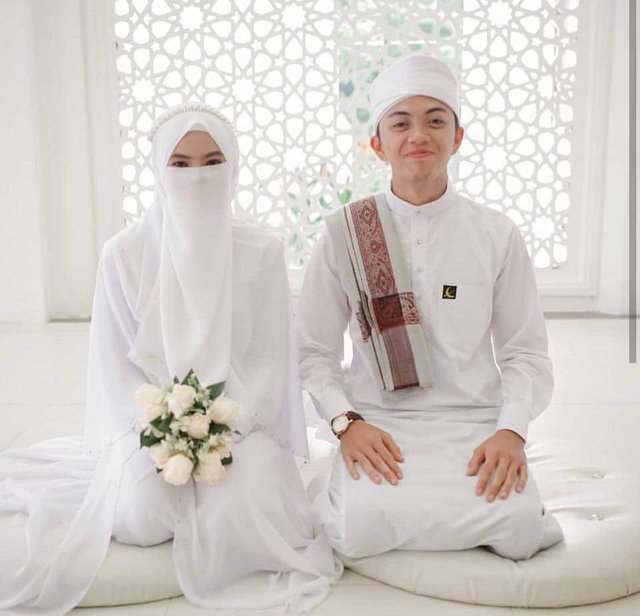 Married Not Just Strengthens Love But Strengthens Religion
In the household it is necessary to love each other, because when it is love each other life will be lived will also create happiness. But is it enough to love each other only to the couple?
Present love that refers to God, so that the love that is present in the household is not just happy and happy.
But it is peaceful and meaningful to a sense of gratitude, for being happy will not guarantee the heart of peace, but when we are able to be grateful it is certainly peaceful because it will always be felt.
Household Will Not Feel Peace If Between Husbands And Wives Are Not Regulated By Religion
So the householder by continuing to make religion is the guidance to get the happiness of the world to end.
Because the household will not feel at peace if between husband and wife are not regulated by the religious shari'ah.
Responsibility In Household Will Not Be Completed Perfectly If Religious Rule Does Not She Wear
Because the responsibilities in the household will not be fulfilled perfectly if the religious rules are not both used as a reminder to always realize each other's rights and obligations.
Because between husband and wife will take full responsibility for his duties if religion always both put hearts.
Household Will Become Baitii Jannatii If Between Husband And Wife Always Guided To Religion
Households will be baitii jannatii if between husband and wife are always based on religion.
Yes, the house will be like heaven if between husband and wife in togetherness always brings love of God.
Because when both are able to present the love of God then to guide the signs of religion will not forget him.
Household Will Be Very Boring If Togetherness Together Not Sourced In Religion
Because when between husband and wife memaknai togetherness with always prioritize the value of religion then of course happiness that is present also will always make both grateful and reconcile.
Make Your Homework Ahead by Keeping Religion As the Strongest Source to Build Happiness
So that when together not just together, but more to memaknai togetherness that existed by continuing to mengahdai affection that comes from God.