Day 94 of my 100 days of scenes. I'd love to hear what you think or make from them. Feedback brightens my day.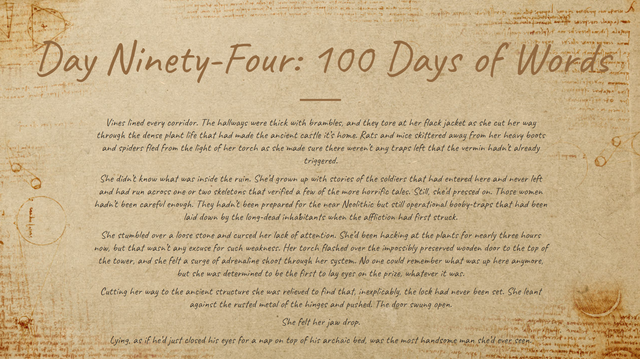 My friend challenged me to write a 'reverse sleeping beauty' scene. I accepted.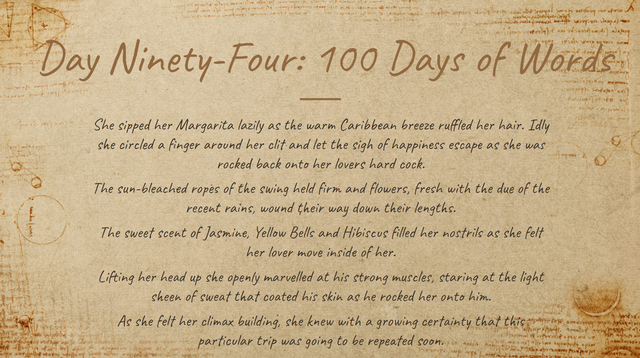 She also inspired me to try to convince her that sex swings can be sexy. Here is the result.