Hi, guys! Sorry for not posting anything at all for such a long time. I've been working my guts out to finally complete my 1st book of "The Orphaned Earth" cycle that I started writing in 2015. Most of its chapters had to be completely rewritten from the draft version, and during the last four months I've been doing nothing but sitting at my computer 10-12 hours a day, with no guitar classes, almost no fitness and with rare walks outside. No holidays, except the New Year night and a short stay with my parents during which I went on working. No week-ends except 11 of March with its 1st Wintersun concert in Moscow.
Luckily for me, I was ending the book in the most disgusting time of the year in Russia - the end of the winter which lasted until the start of April. The sky was so grey, the wind so bitter and the streets so dirty that it was not at all sad to stay at home from dawn till midnight. And now I feel like someone liberated from slavery and wanna do absolutely nothing. Think I deserved some "lazy weeks" to see my friends, to play "The Witcher 3", to walk and have fun. The book which counts 627 pages, has been handed to the publisher. Thanks to my contract, I've been limited in time by the deadline and had to work hard to keep to it. Otherwise, I don't know how much time the writing would have taken...
The events of the story take place in 2105-2192 on the Earth, on the Moon and on Mars. 50 years after the Earth's technocratic civilization was crushed by the mysterious Blackout, mostly considered as the result of a massive solar storm or the conflict between the USA and the USSR, four Martian adventurers - the pilot Winston Winter, the outcast hacker Sato Tetsuo aka Violet, the engineer Oleg Rakhmanov and the biologist Katrina Winter - go on a quest for the first expedition that disappeared while getting to the Earth's orbit. They have yet to discover the true roots of the Blackout, to face a powerful enemy on the Moon and the wilderness of the melted Antarctica with its struggling islets of civilization.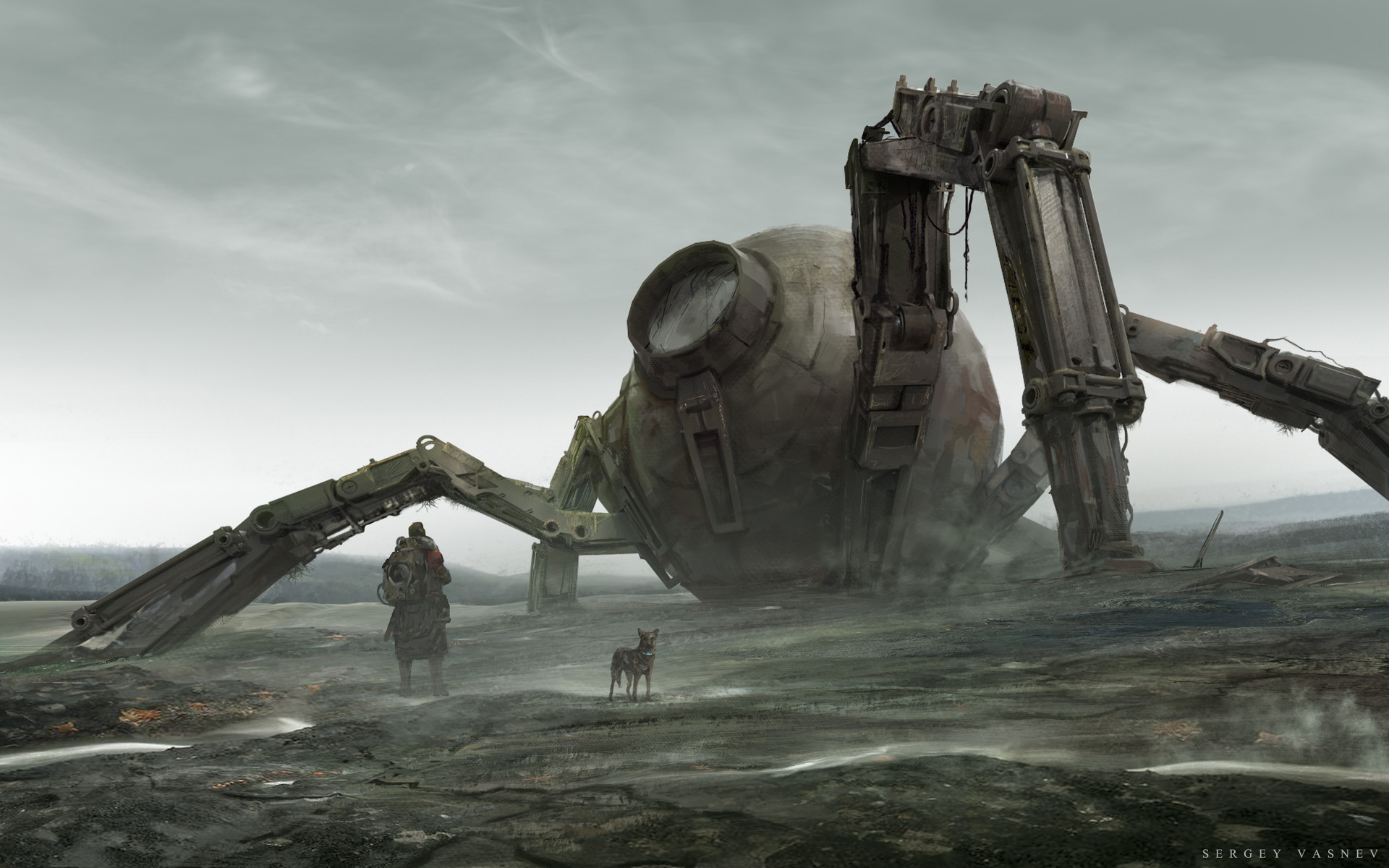 Picture by Sergey Vasnev