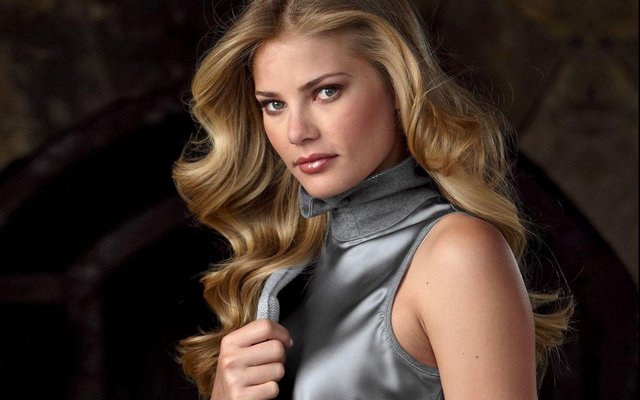 You lethargic, waiting upon me,
waiting for the fire and I
attendant upon you, shaken by your beauty...
Shaken by your beauty
Shaken.
― William Carlos Williams


Mae and I had our usual fight over the house and now she was gone into town to have dinner with a friend leaving me alone in the house to write.
I loved the house. The architect who conceived it in the Thirties designed the curved windows to capture as much of the light as possible. And that was not a bad thing on a rainy day such as today.
All in all, I thought it was a very good purchase, not to mention the fact it appealed to my nostalgia for an era long gone.


I had adjourned to the study in hopes of picking up the thread of my writing, but couldn't. The set-to with Mae robbed me of the momentum and I didn't feel like going back over my draft trying to regain the flow of the narrative.
I was done for the day. Great! What now?
As I sat pondering possibilities, I heard, or rather sensed, a presence in the adjoining room. The hair on my arms stood on end reminding me of my troubled childhood in another attached house that was undeniably haunted.


But I was no longer a child, and I doubted this house was haunted.
I resolved to face my fears. I stood up and boldly strode into the front room, but was totally unprepared for what I saw.
A woman about my age, with long blonde hair and dressed in a light green jersey knit suit was standing with her back to me, peering out the window. I noticed the skirt was mid-calf length and gently accentuated her curves.


"I know you're staring," she whispered.
"Who are you?" I said.
"Blythe Summer." Her voice was so soft as to be scarcely audible—actually, less a voice, and more a gentle breeze. She stood there, not turning around to look at me, but continuing to part the curtain and gaze out at the street.


"What's your name?" she asked, in a musical, slightly mocking voice.
"Dawes Cooper, I said knee-jerk, then caught myself. "Look, the point is, what are you doing in my house?"
"I might ask the same thing," she said in a lazy singsong drawl that I found very attractive. I couldn't believe I was standing here, talking to a ghost and obsessing over her voice.
"I live in this house," I told her sternly.
"So do I. We have something in common."


She turned now to look at me and I felt my mouth go dry. She was breath-takingly beautiful. She struck me as looking the way a woman in the Thirties ought to look—well put together and full of glamor.
"Don't get out much, huh?" she teased, smiling at my rapt appraisal of her beauty.
I flushed and looked away. "Sorry, I didn't mean to stare—it's just not every day that I get to meet a ghost."


"Isn't that funny," she laughed, "I was thinking the same thing."
"Now wait a minute," I said hastily, "you're from the past—about 80 years ago. That makes you a ghost."
She was unfazed. "I see. Well, you're from the future that hasn't happened yet—what does that make you?"
Slightly dazed, I slumped down onto the loveseat.
The rainy afternoon had taken a sudden turn and somehow it seemed the sun had suddenly come out.
© 2018, John J Geddes. All rights reserved
Photo