Thought Bubble Thursdays #19 - Along Came a Spider
It's been a while since I made a post here, so let me... shake off some cobwebs.
Eh?
Eh?
I said, shake off some cobwebs.
Anyone?
All you see is crickets, but all I see is food for my eight-legged friends.
Oh well, I took a swing at it, but it just didn't stick.
Eh?
Nothing?
Not even a... tingle?
Okay. That's the last one. Let's refill that web cartridge and get on with it. Go, web, go!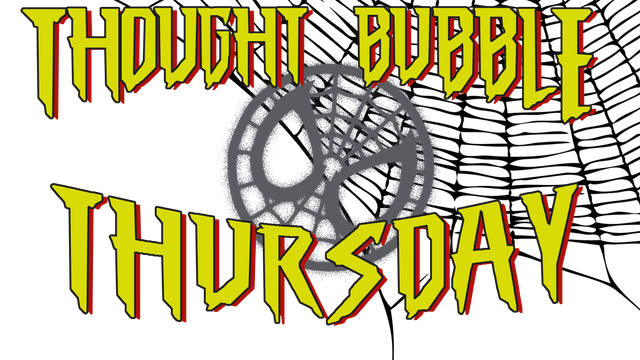 Weaving a Post
Last weekend, me and mah wife went to the cinema to celebrate our ninth month of tying the knot. We've been swamped with work, so we weren't able to go far to celebrate, so we decided to catch a late night flick to begin the festivities.
When we arrived at the theater, six out of eight cinemas were showing Aquaman. It was its opening week after all, and since Jason Momoa (Aquaman himself), Amber Heard (Mera) and James Wan (the director) were in town for the premiere week, what better way to open it than to have almost all of the cinemas show the flick. We don't often get Hollywood celebrities here for premieres so it was a rare treat. The other two cinemas showed Aquaman half the time and a cartoon half the time, and the aforementioned cartoon full-time.
The choice was made for us.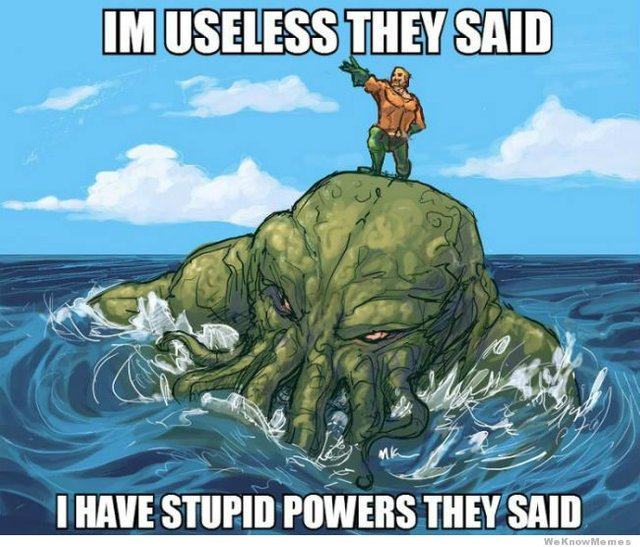 Image Source
We bought two tickets to go see the cartoon.
But, if you haven't figured it out already, the cartoon we saw was the latest Spider-Man film! Ha! Admit it! You fell for my well-crafted misdirection!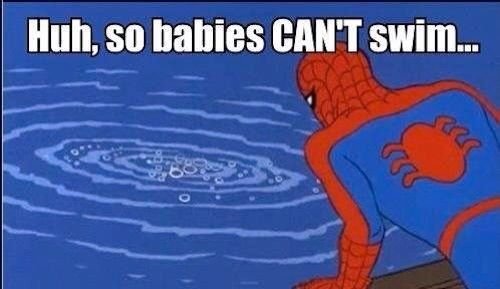 Image Source
A Thwip Down Memory Lane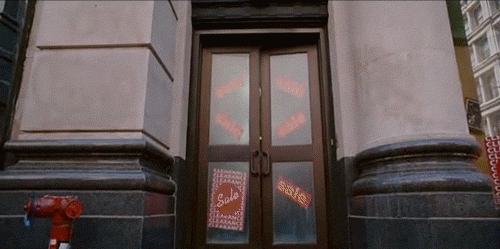 The Friendly Neighborhood Menace has always been a favorite of mine growing up. Heck, like most kids, I wanted to be Spider-Man! I scaled walls and jumped over fences trying to emulate him. Yes, I even went as far as "experimenting" with various spiders I caught all over the place. Let's just say, I've had quite a number of bites and bruises during my younger years.
Spider-Man comics were what got me into comics in the first place. It was sort of like my gateway drug. Over the years, as I matured as a comic book reader, I've cycled through other favorite characters, but Spider-Man has (and forever will be) a mainstay among the top.
I'm sure that holds true for many people, comic book readers and casual fans alike. But, what makes Spider-Man such a household name?
Is it the costume? Is it the cool powerset?
I don't have an exact answer there, but personally, I feel like it's his relatability that shines the most.
Superman is a white guy, that's also a god-like alien whose main weakness is a rock found on his native planet. Batman's a rich, white guy who is, strangely enough, considered both one of the smartest people on the planet and one of the most well-rounded martial artists ever. Don't get me started on Amazons and people who can talk to fish.
Spider-Man's cut from a different cloth, so to speak. He's just a nerdy kid from Queens who happened to be in the right place at the right time. Plus, he's covered from head to toe, with no visible physical marks. Literally, anyone could be inside that suit!
And that, my friends, is the main crux of Into the Spider-Verse.
With great power, comes great electricity bill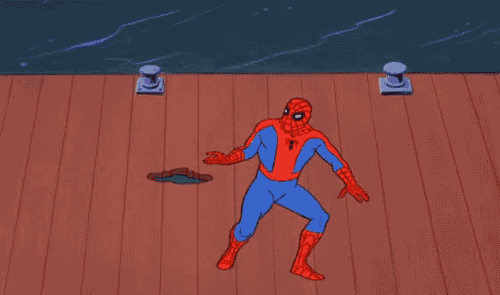 Exploring different universes in a short span of time requires breakneck pace in terms of storytelling. While it would be awesome if it would be adapted in live action, the way Sony went about with the animation style felt just right for what they were trying to convey.
With every Spider-Man a lead in their own universe, they would need to cast all-star talents to fill the slots. That would be a logistical nightmare if it were live action, but it seemed more manageable via animation.
It's an allegory of multiversal proportions with a scope that's arguably bigger than Infinity War, and yet at its core, it truly is an intimate tale. On one side, there's Miles Morales learning to live with the responsibilities that great power entails, and on the other there's The Kingpin, who's in denial of his loss and who refuses to come to grips with the hand he's dealt.
In another universe, I would've continued on to spoil the movie, but fortunately for all of you... not in this one ;)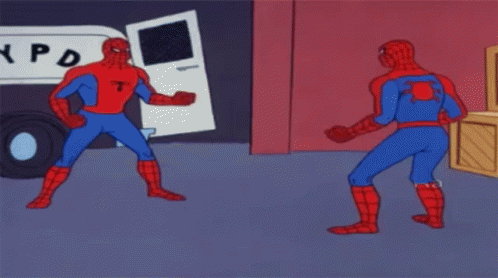 I will say this though, no matter what universe, no matter who dons the suit, Spider-Man always represents the power that each of us possess and how we're all responsible for how that power affects the world around us.
We don't have to have super strength to lend a helping hand. We don't need telepathy to help people get through tough times. We don't need to have telekinesis to move mountains.
Each of us have our own light, and it's our duty to spark the light in others. There may be an infinite number of universes out there, but we only have a limited time. Why waste it dampening the light in others, right?
---
I didn't make a post back when Stan Lee passed away, so I wanted to take this opportunity to dedicate this post to him. Stan Lee and Steve Ditko created Spider-Man back in 1962. Both of them passed away this year. The two of them, along with many others, paved the way for the comic book industry to be the cultural disruptor it is today. If it weren't for these trailblazers, my imagination wouldn't be as strong as it is today. So, my deepest gratitude to these titans of industry. Exelsior!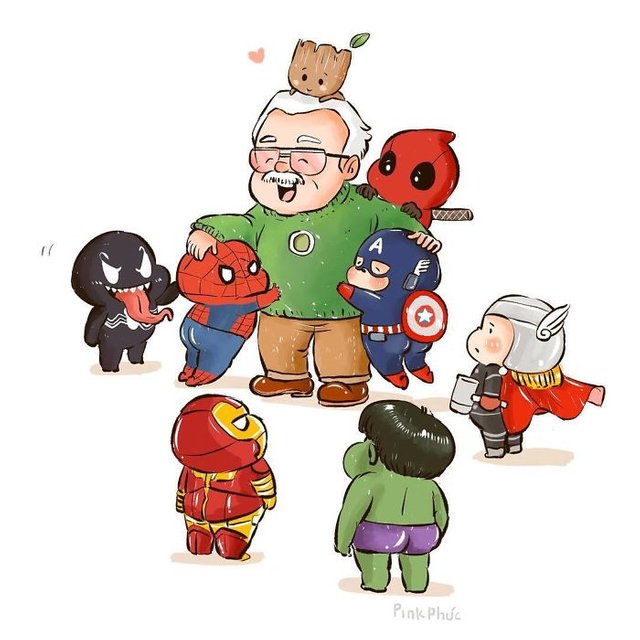 Image Source