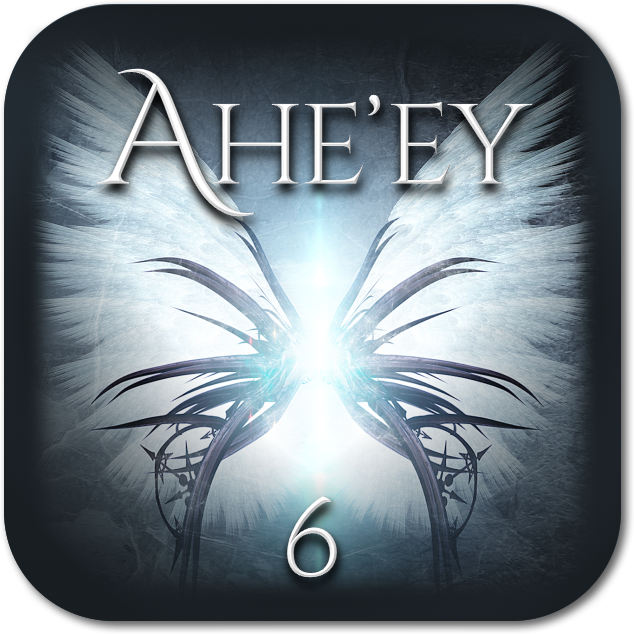 Breakfast with a View
Present Day - New York
As she opened the door to let him in, she couldn't help but hold her breath. Those eyes. He wore a light blue shirt without a collar and perfectly tailored grey pants. The unbuttoned cuffs of his shirt allowed his sleeves to cover his knuckles. There was no sign of vanity. Everything about him was practical and simple and yet of great quality and taste. Why do I feel I have known you forever? He seemed relaxed and smiled when he saw her.
    "Good morning. May I come in?"
    "Hi! Breakfast arrived just a few minutes ago. This place is amazing. Shall we have breakfast on the balcony? I can't get tired of this view of Central Park." He smiled and followed her. She continued to talk as if she needed to fill every moment of silence; her pitch was higher than usual. "It's a bit chilly, isn't it? I hope you don't mind?"
    "Not at all."
    "Is it true that the likes of Elizabeth Taylor, Onassis and Yves Saint-Laurent used to live at the Pierre?"
    "Yes. The Pierre has been a symbol of luxury and glamour in New York City since its grand opening in 1930. The founder, Pierre Casalasco, was an Italian immigrant. He started as a restaurant assistant but quickly opened his own restaurant. The place was popular for its debutant balls, exclusive events and ladies' lunches. It is said that Pierre became dissatisfied with the democratisation of public manners so he founded the Pierre Hotel to bring simplicity and refinement to Manhattan. The hotel has since attracted the social elite of the world. Many artists and literary icons stay at the Pierre looking for refuse and inspiration." She hung onto his every word; his beauty was unsettling, his voice and manner hypnotic. His sharp cheek bones and the flawless, fair complexion reminded her of the androgynous elven people in a Tolkien novel. She had never seen anyone that beautiful. He overwhelmed her senses, and she found herself having to force her eyes away from him. Stop it Morgan! She shook her head.
    "I can imagine all the society ladies wearing their fabulous ball gowns and expensive jewelry in the grand ballroom."
    He smiled.
    "Unfortunately, some of the ladies did not manage to hold on to their diamonds. The Pierre Hotel is famous for hosting the largest and most successful hotel robbery in history. Three million dollars worth of jewelry were stolen from the safety deposit boxes in the 70s."
    "Wow! How do you know all this?"
    "I'm a frequent guest. I stay at the Pierre every time I'm in town."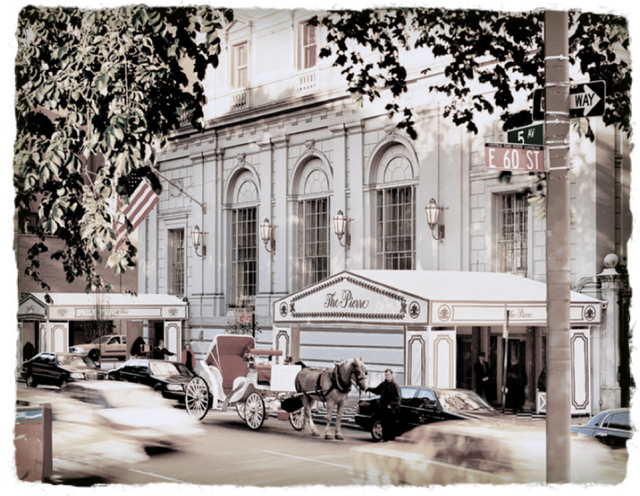 "Where do you live?"
    "My family owns some land just outside the city."
    "Where exactly?"
    "Shall we go over your schedule and make some plans?" She nodded. "We planned all your media engagements for Thursday; the interviews will occur just after your speaking event in Central Park. This leaves you two days to relax, enjoy the city and recover from the jet lag before you have to face the masses."
    "I have two entire days to enjoy New York City? How wonderful! To tell you the truth, I hate talking to reporters, I'd much rather coach parents and girls directly. But these days I employ a strong team so my job is to be the face and the voice of the Foundation."
    "A task you perform rather well," he said graciously. "On Friday you are heading to the UN for the Education conference, and on Saturday, we will drive you to the Catskills Mountains, just in time to spend Thanksgiving with your friend Ann."
    Morgan picked up the suite's complementary binoculars and looked out to the park. She could see the brown, yellow, and red leaves that covered the ground and a little girl jumping in delight as she experienced the pleasure of stepping on crusty, dry leaves. Morgan smiled, excited by the idea of doing the same. Seconds later, all she could think about was the smell and taste of roasted chestnuts, reminiscing about her childhood in Portugal. Gabriel stood quietly beside her.
    "Your joy is contagious," he said, "I like this time of the year." She noticed she had not said a word, and yet he had picked up on her energy.
    "Perhaps I will rent a bike and spend the afternoon exploring Central Park," she said with a childlike smile and unadulterated enthusiasm.
    She was expecting him to smile and nod in approval, but he didn't. His jaw clenched a little. He was lost in thought for a few seconds and then replied, "I… took the liberty of organising an itinerary for today. I would be honoured if you'd allow me to give you a personal tour of the Met, one that very few people have had the chance to experience." He stopped, waiting for her response.
    She loved art and adored the Met; she visited every time she was in town, so she was happy with the alternative plan. The intensity of his gaze told her this visit was important to him. "Sounds wonderful. The Metropolitan Museum is heaven on earth," she replied. She saw his shoulders relax. He smiled and explained that she should wear comfortable walking shoes and practical clothes but also pack an evening dress. The Met was hosting an evening party for all their benefactors, and Gabriel would appreciate if Morgan would kindly go with him to the event.
     "Sure," she said, "although the jet lag may make me a very dull companion in a few hours."
    "I promise to bring you back before midnight," he said with a polite smile.
    It was difficult for her to look directly into his eyes, particularly on the rare occasions when he smiled. She could easily get lost in them. There was no doubt he was a very attractive man, but that was just the tip of the iceberg. There was something special about him, something she was struggling to define. Once in a while, the calm and reserved Gabriel displayed a glimpse of a different side to him. It showed in his eyes, and she was curious about it. Still waters run deep, she thought to herself.
    He raised his eyebrows when his eyes met hers as she stared, and she blushed. She recovered with a question: "Your accent, where are you from? England?"
    "My family tree does go back to Europe and, before that, to the Middle East and North Africa, but I was born on a family estate nearby. May I pour you something to drink? Coffee, tea, juice?"
    She noticed his hands were on the coffee before she even replied, "Coffee, please."
    He filled her cup with coffee and poured some lemongrass tea in his. He kept his eyes on the cup for a little while. "I was wondering if we should change the venue of the event in Central Park? It might rain, and perhaps we could still secure an indoor venue. I have contacts in—"
    "Two days before the event?" she said, thinking that it was a very odd suggestion. "And how would we inform the community? It would just generate a lot of confusion."
    He nodded, took a sip of tea, and remained quiet and pensive. The sun touched the locks of hair that perfectly framed his face and the wind transformed them into waves of sun-kissed dark chocolate that danced in front of his eyes.
     "Before we go to the Met, I must stop by the Angel of the Waters. I always visit when I am in town. It's a tradition."
    Gabriel did not react right away; he kept his eyes on his tea as his long fingers hovered over the rim of the cup. "Sure, I'll take you there on the way to the Met." He was somewhat assertive in his statement, not leaving much room for negotiation. Morgan could not read the man in front of her. One moment, he was smiling and seemed genuinely interested in speaking to her. In the next moment, he was sombre, and his mind was somewhere else.
    The food was delicious. The waiter served fresh produce, and reassured her that it was all organic and sourced locally. She had some poached eggs with spinach on a beautiful slice of bread full of seeds and whole grains.
    The sun was shining, but the wind suddenly picked up. Before she realised she was cold, Gabriel had switched on the outside heater next to the table. His ability to predict her needs was both reassuring and somewhat disturbing. Suddenly his eyes flashed to her face, worried brows meeting. He excused himself abruptly, saying he was going to make the rest of the arrangements for the day and would return to pick her up in half an hour. He had not touched his food.

Follow me here to continue to read or listen to Ahe'ey.
Photos: CC BY-SA 3.0 Taj Hotels, Resorts and Palaces (Taj images) , via Wikimedia Commons