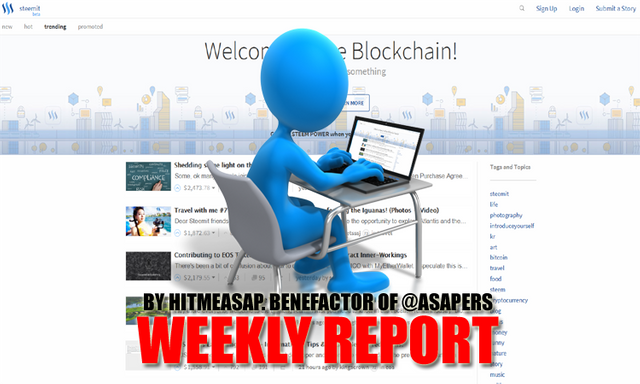 ---
I'm still a so called superuser, even though I'm a small one. I have 2.364 MVESTS and superusers have anything between 1-10 MVESTS. I had 2.29 MVESTS in my last report, so I've been able to grow a litte bit. 0.074 MVESTS to be exact.

---
I Still Delegate 100% Of My Steem Power
Last Week:

This Week:

---
My delegations are pretty much the same as in my previous report, except for one minor change. I delegate 150 SP instead of 80 SP to @brandonfrye. Besides the extra 70 SP I decided to delegate, my other delegations are still in place. However, as you can see if you compare them with the ones from the week before, all of them are changing a little bit. I earn Steem Power even though I delegate everything I have. Like I've said before, delegations are a terrific way to support others and to contribute to a better place and an even better experience for everyone in the long haul. -Especially as you'll grow at the same time!
---
Last Week: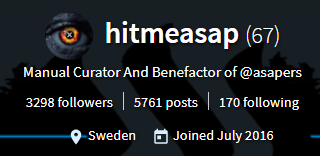 This Week: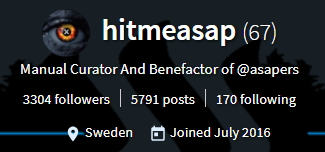 In terms of followers and posts, there aren't that much of a difference though. However, I haven't been able to be as active as before due to School, and like I've said previously too: Small improvements are still improvements.
So, I've managed to get 6 more followers and I've written 30 posts in total since my last report. I'd be glad to see similar stats like these further on too. As long as I grow, even at a slow pace, I'd be very satisfied.
---
Thank You For The Support!