Sarai, my shooting star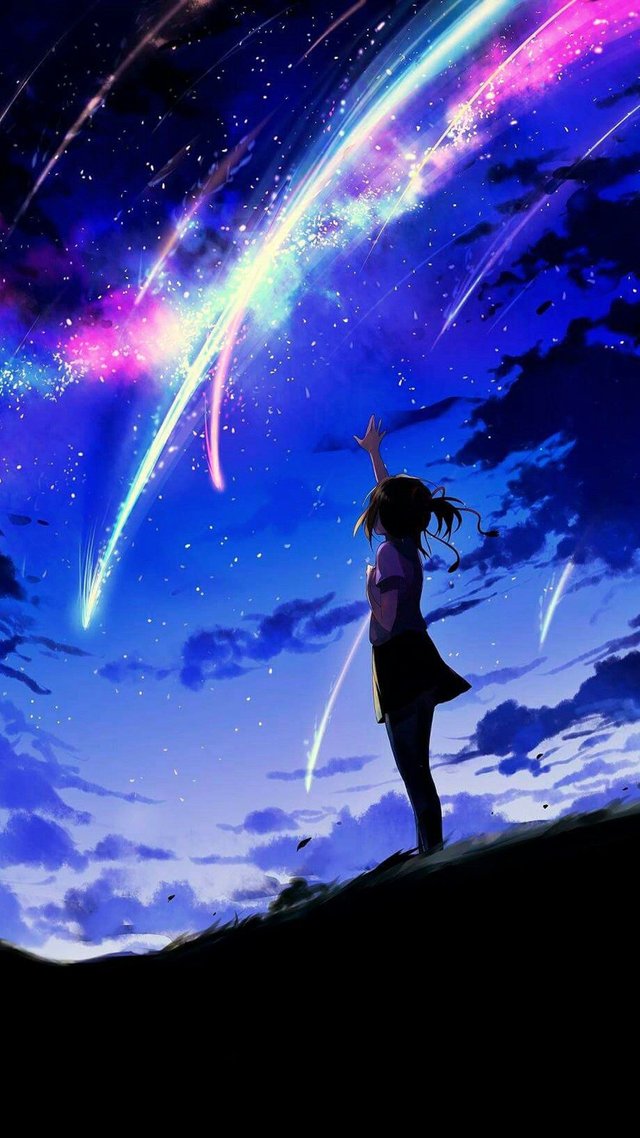 Source
This is the story of a beautiful girl who eventually becomes a talented actress. On her way she will meet someone from her past who will change her life and she will change his life. Chapter I,Chapter II
During the morning after the conversation with my boss I remained a little thoughtful, it was as if a small cloud darkened my joy, however, I forced myself to be optimistic, I preferred not to fall into despair for something of which I was not sure would happen, so I put my thoughts back into my work and ended my day with enthusiasm.


I returned home to have lunch and get ready for my engagement, but again I felt a little strange, when I arrived I saw my father very decayed and pale, it was as if not a drop of blood was running on his face, he was sitting in a rocking chair in the garden, with his eyes closed, as I felt my steps towards him he leaned over and gave me a smile, I took him by the hand and gave him a kiss on the forehead, after asking for his blessing I let him know that I was very worried and that I knew something very serious was hiding from me, my father only told me to concentrate on my new project that had all his support and the rest of the family, that he would take care of the rest.


Seeing that time was running so fast I had to eat and get ready quickly, I was late to get to the meeting, suddenly I heard my cell phone ring, it was Sergio who offered to pick me up, he told me it was close to home, so I thought it was a good idea to accept his offer; we had just enough time to arrive, I hurriedly said goodbye to everything at home and I wanted to put my concerns aside, I needed to be calm and attentive to all the details that would be provided in the meeting.


Sergio was also waiting, for him all this was unknown, the challenge of filming a film for the first time made him anxious because he was not clear about all that this would imply. We arrived a few minutes before the scheduled time, greeted and talked with the rest of the cast, also were all the producers and staff in charge of production. We had to wait a bit for the legal representative, who arrived half an hour later.


During the meeting we were given a work contract which specifies the rules to which we had to conform, we were given information about the recording times and some places where we had to go, that meant going out of town for a few days, everything seemed to be very clear but demanding at the same time, we would have to have a lot of our time, to successfully achieve the ambitious project, just as the result of that hard work would benefit us all, both monetarily and for our trajectory.


I felt attracted by all the advantages of undertaking this project and perhaps that minimized everything that it would cost me to achieve it. Together with the personal producer we gave ourselves the task of reading each one of the clauses of the contract and although it had a high level of exigency, we committed ourselves to fulfill them and to accept the challenge, although that implied sacrificing other valuable things for me, like my dream of exercising my other profession.


It was clear that it was almost impossible for us to do another type of work, since our schedule was very tight, I had to learn all the scripts and make continuous recordings, to which I had to devote many hours of work, we had been set a time of approximately 5 months to complete the film.


It was a lot of information for just one day, it was the beginning of exhaustion and the torrent of emotions that this artistic world demands, I didn't have time to lose, from the next day I would start full with the hard and long working days that awaited me, but everything gained value when I had in mind all that I would achieve thanks to this. I was very excited to know that I could afford to pay for my brother's medical career and also that since my parents were old, I could give back all their help and support throughout my life, with the fruit of all my effort.


That's why I knew it was inevitable that I had to leave my dream of practicing as a lawyer in recess. My boss's concerns were really true, that this new commitment would not allow me to continue with my career, it was a difficult decision for me, it made me very sad but I knew it was necessary to do it. Without realizing it, everything began to change very suddenly, it was abrupt and I didn't have time to sit down to think, I felt that my life was taking place in a seat on a roller coaster that didn't stop walking and changing.


Every scene, every achievement was important to me, we were a great work team, everyone put their best effort into what they were doing, I had the support and permanent affection of Enrique, who accompanied me throughout this long process, he also felt satisfied with everything we were achieving together. From Sergio I received a lot of attention, every time it became much closer to me, he helped me as much as he could, but even so it was still exhausting.


When I had to travel out of my city, it was when I most missed my family, my mother's food, my father's protection and my younger brother's enthusiasm, I really missed a lot of things that I couldn't help but be sad at the moment. I tried to talk to them on the phone every day but it was not the same, my brother was about to start his career and that encouraged me a lot to keep going and my parents seemed happy with my achievements, just that was enough to regain my strength.


I remember that sometimes I felt the tender and protective look of one of the cameramen, he was a simple man, quiet but very demanding with what he did, I must confess that there was something in this young man that caught my attention a lot, even though he knew almost nothing of his personal life because he was very reserved, it was clear to me that in a certain way he was very aware of me and I loved it. I began to feel butterflies in my stomach for the first time when I was nearby and without him knowing it, he had become very special to me.