Hello dear blog readers,
after visiting the old port fortress of Girne on the fifth day of my tour of northern Cyprus, we went to the next destination of the day: the ruins of the abbey Belapais!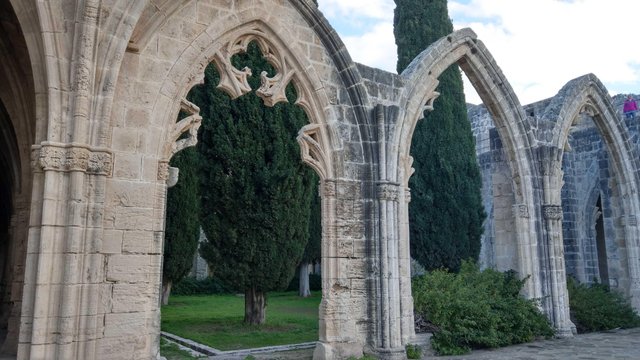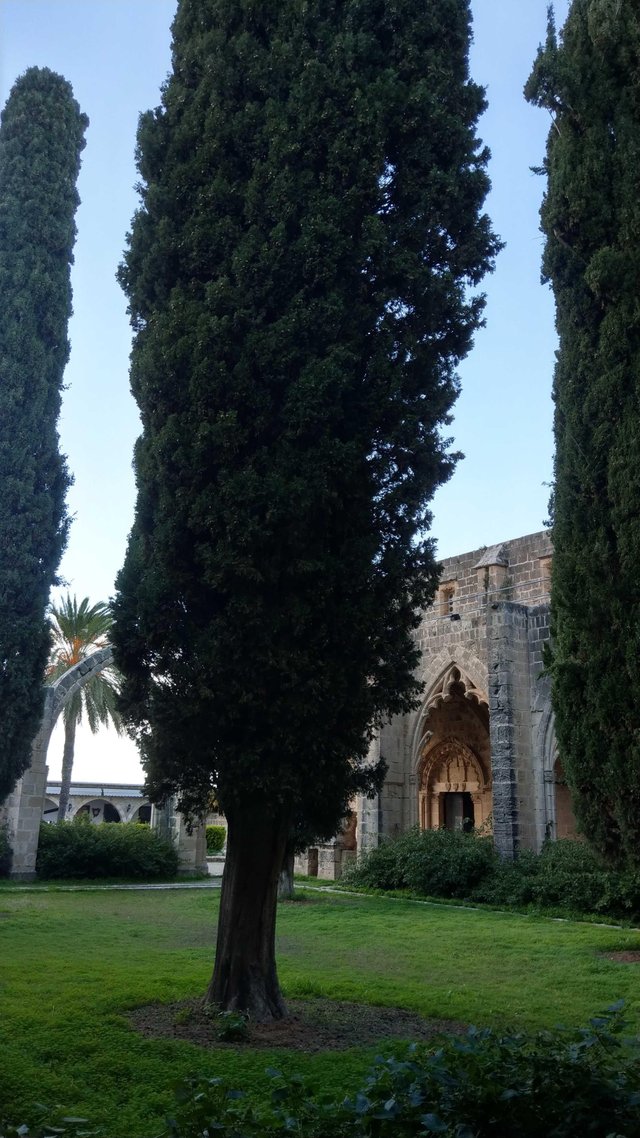 This abbey is also known as the "White Abbey" and is considered one of the most beautiful monastery ruins in the Mediterranean. The Abbey of Belapais is a gothic abbey ruins on a promontory next to the town of Beylerbeyi / Bellapais and is only about 6 kilometers from Girne / Kyrenia.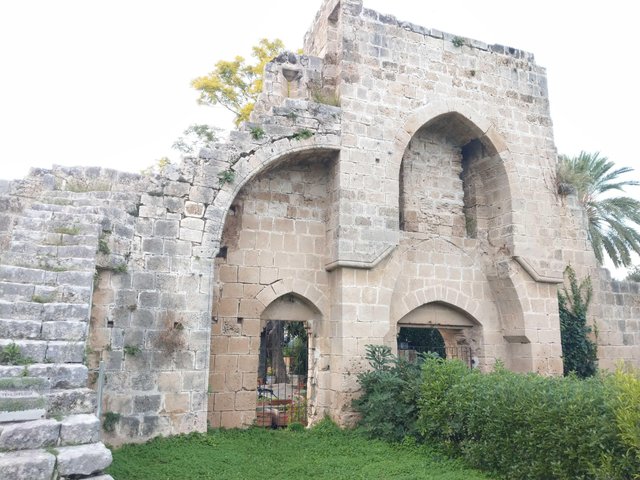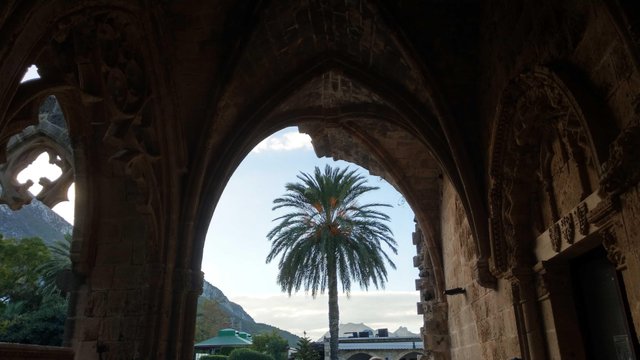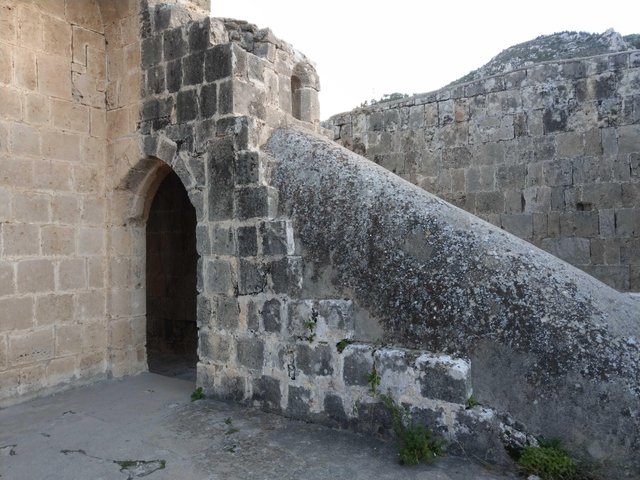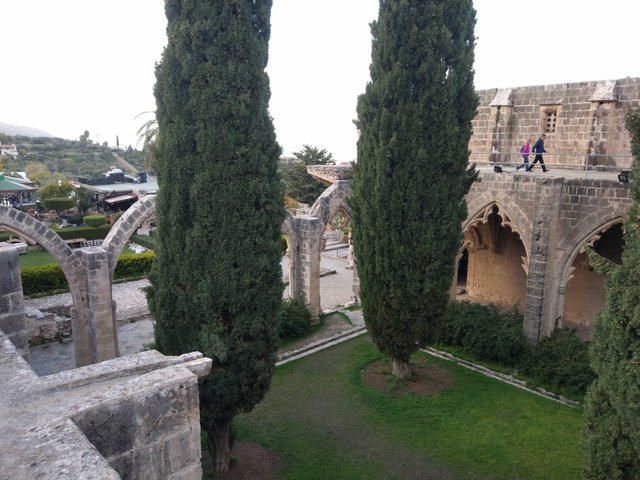 The abbey was founded around 1198 by the Augustinian canons, who fled from Jerusalem from Saladin. The monastery church was built under King Hugo III. in the years 1267-1284, after the abbey was adopted the practices of the so-called Premonstratensian canons after 1206. The remaining buildings of the abbey were built in the 14th century and the monastery came in the following period to great wealth.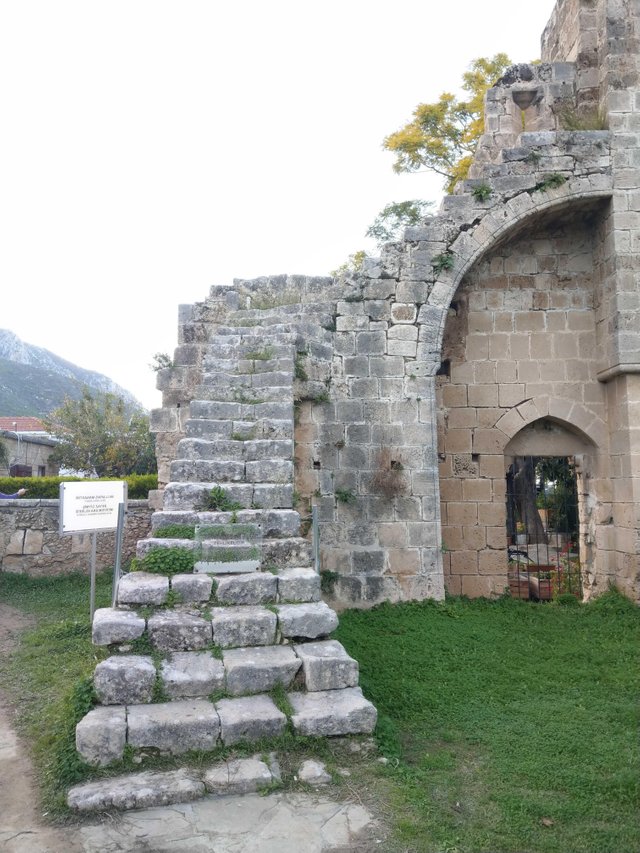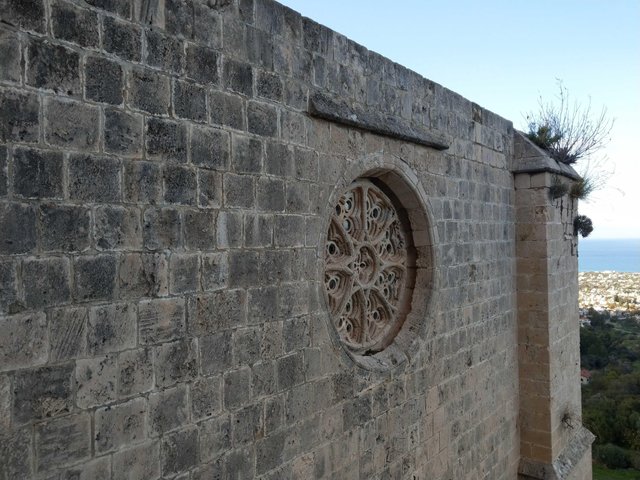 In 1571, the abbey buildings were handed over to the Orthodox Church and partially demolished to allow the stones to be used for other buildings in the area.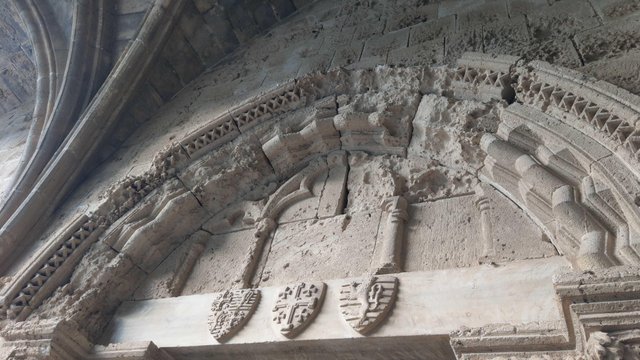 Of course the church and the refectory (dining room) were not demolished. Until today the plant is still in good condition and generally accessible. Unfortunately there was a forest fire in 1995 that destroyed many trees in the area, which is why the tree population is growing slowly since then.
Best regards and hear you in my next article!
Jonas - @future24
---
PS: This article was published with the Esteem App by @good-karma and the @esteemapp team.