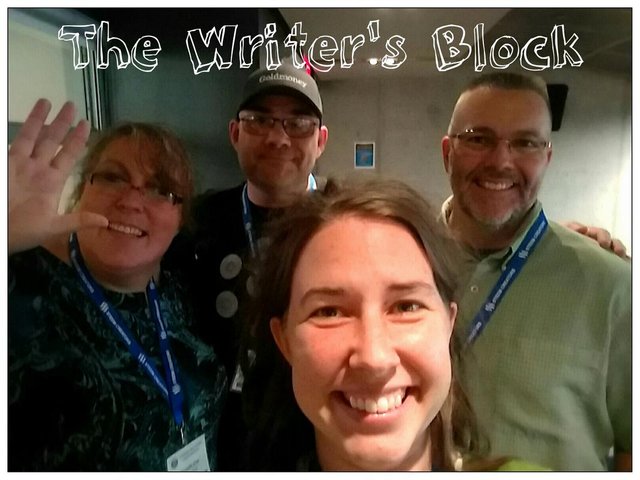 ---
The Writer's Block...a community that made me weary...until now!
One of the reasons I joined Steemit was to have an opportunity to share my writing.
But just like that classic tale, I've been writing a novel for seven years.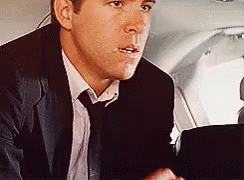 Gif Source
Right? I mean...Stacie D get your crap together.
In all fairness, I really had no idea if what I was writing was any good. So, naturally I wanted to join a writing community that could help me build some confidence.
One of the first groups I found was the Writer's Block, and I quickly joined the discord but I was immediately intimidated by the members. I felt grilled right away to define what kind of writer I was, and being both brand new to a writing community and the blockchain, I backed away slowly, a bit disappointed. I thought maybe this group might fit me better later, but I was honestly not holding my breath.
Not long after, I did find a fantastic home at the Freewrite House. A group of lovely writers led by @mariannewest that filled my need to explore writing styles and to form my voice on Steemit.
I did keep an eye out for the Writer's Block. If I was ever to that point of writing to publish, I didn't want to be far away...even if that meant I needed to push through being uncomfortable.

With all of that in mind, I sat in Toronto this past month listening to @rhondak, @gmuxx and @jasonbu giving a presentation for the new Word Row front end coming to the block chain from the Writer's Block.
I was both excited and nervous that such a great avenue for writers was coming.
But something continued to hold me back.
They weren't my tribe.
Or atleast that's what I thought.
Shortly after they had finished, I made my way to the lobby where I found my hubs chatting it up with them and also @shadowspub.
He had shared with them how excited I was about the new website, but also how I hadn't found my groove within the Writer's Block because of the intimidation.
And that's when good dialogue happens. Honesty is always best.
@rhondak took this as an opportunity to share that there had been a significant problem on their discord channel. The people that had been trusted to represent them while the leaders had been working hard to create a website, had failed.
They had isolated potentially great writers, turned away others and had created a toxic environment.
I was thrilled!
Haha, not that they had experienced trouble, but that I hadn't even met the real Writer's Block until that very moment! This meant I could try again fearlessly!
I'm so thankful for the way things turned out. I was able to find the Freewrite House and make a family there, and now I can make new friends and expand on my skills! You can never have too many people on your side!