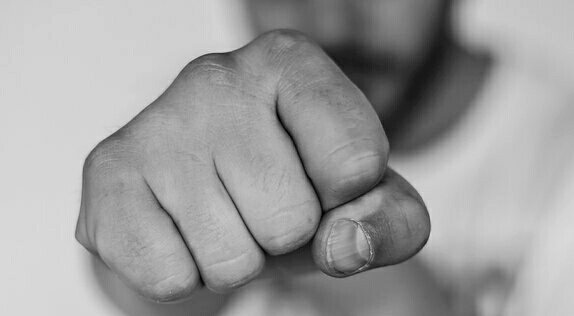 source
Hai Steemians
Bagi kita yang hidup di alam nyata ini, sebuah perjuangan maupun pengorbanan sangatlah diperlukan.sehingga dapat dikatakan di dalam menjalani kehidupan ini kita haruslah berjuang atau berusaha untuk mendapatkan keinginan atau mencapai cita-cita yang kita inginkan, baik itu di bidang materi maupun imateri. Mungkin di dalam keseharian sering kita mengatakan atau mendengar tentang perjuangan di dalam kehidupan manusia, namun semua itu sangat sulit sekali untuk dapat kita laksanakan. Akan tetapi pada dasarnya tidak ada sesuatu hal yang tidak dapat kita kerjakan bila kita telah mencapai suatu kesadaran yang nyata akan pentingnya sebuah perjuangan di dalam kehidupan ini.
For those of us who live in the real world, a struggle or sacrifice is very necessary. So that it can be said that in living this life we must fight or try to get the desire or achieve the ideals that we want, both in the material and immaterial fields. Maybe in everyday life we often say or hear about struggles in human life, but it is very difficult for us to carry out. But basically there is nothing we cannot do if we have achieved a real awareness of the importance of a struggle in this life.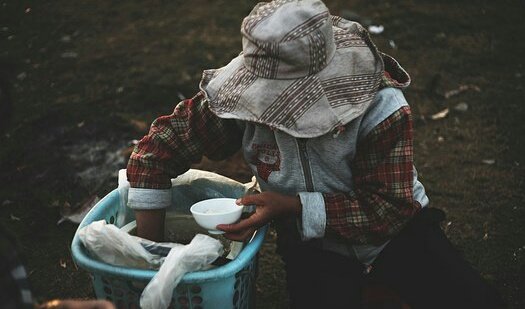 source
Di saat kita telah kehikangan atau sudah tidak memiliki semangat untuk maju, maka hampir dapat dipastikan kita akan menjadi pecundang seumur hidup. Jika itu terjadi maka kita hanya dapat menyalahkan keadaan, orang lain dan diri sendiri. Jadi siapapun kita, jika menginginkan kesuksesan maka kita haruslah berjuang secara maksimal. Mungkin kita juga pernah mendengar kata-kata berjuanglah sampai titik darah penghabisan,maksudnya kita harus berjuang atau berihktiar dengan semaksimal mungkin dalam kehidupan ini. Agar kita dapat memetik keberhasilan dari apa yang kita tanam di saat perjuangan yang telah kita lakukan. Memang untuk mencapai kesuksesan bukanlah hal yang gampang, untuk mendapatkannya sangat diperlukan sebuah perjuangan dan kerja yang maksimal sesuai dengan kapasitas kita yang berkeinginan mencapai cita-cita itu. Sebuah keberhasilan itu memang akan terasa manis, akan tetapi belum tentu dengan prosesnya. Di dalam menjalai proses kehidupan hingga kita mencapai kesuksesan, akan terdapat pahit getir nya melawan semua tantangan serta hambatan yang selalu pasti hadir di alur cerita kehidupan ini. Untuk itu mari kita cintai proses dalam hidup ini, sebab dengan mencintai proses hidup akan lebih menantang dan terasa lebih indah.
When we have been in a bad mood or have no enthusiasm to move forward, we almost certainly will become losers for life. If that happens then we can only blame the situation, others and ourselves. So whoever we are, if we want success, we must fight optimally. Maybe we have also heard words struggling to the death, meaning we have to fight or to do the best we can in this life. So that we can reap the success of what we plant in the struggle we have done. Indeed, to achieve success is not an easy thing, to get it is very necessary a struggle and maximum work in accordance with our capacity to achieve that goal.
A success will indeed feel sweet, but not necessarily the process. In running the life process until we achieve success, there will be a bitter bitterness against all the challenges and obstacles that are always sure to be present in this life storyline. For that, let's love the process in life, because loving life will be more challenging and more beautiful.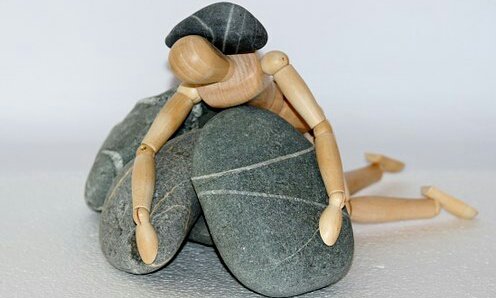 source
Sebenarnya cita-cita itu sangat ditentukan oleh kualitas manusia itu sendir. Bagi kita yang tidak mau bekerja keras dan berjuang dengan maksimal, cita-cita itu hanyalah menjadi sebuah khayalan belaka. Kita adalah mahluk yang sempurna bila dibandingkan dengan yang lainnya, jadi sudah sewajarnyalah kita lebih mampu berjuang dan berikhtiar semaksimal mungkin untuk mendapatkan yang di impikan. Untuk itu alangkah lebih baiknya bila kita lebih mampu memahami serta mengetahui arti sebuah perjuanga dalam mencapai kesuksesan itu sendiri. Dan selain itu kita juga harus lebih dapat mempraktekkan sebuah perjuangan untuk diri kita sendiri maupun untuk orang lain umumnya, dimulai dari hal yang terkecil hingga hal yang paling besar.
Actually, these ideals are very much determined by the quality of human beings themselves. For those of us who do not want to work hard and fight optimally, these ideals are just a fantasy. We are perfect beings when compared to others, so it is natural that we are better able to fight and make every effort to get what is dreamed of. For that it would be better if we were better able to understand and know the meaning of a struggle in achieving success itself. And besides that we also have to be able to practice a struggle for ourselves and for others in general, starting from the smallest to the biggest.
Steemians, demikian tulisan singkat ini semoga ada manfaatnya, terima kasih telah membaca dan salam bahagia dari dataran tinggi.
Steemians, so this short article may have benefits, thanks for reading and happy greetings from the highlands.