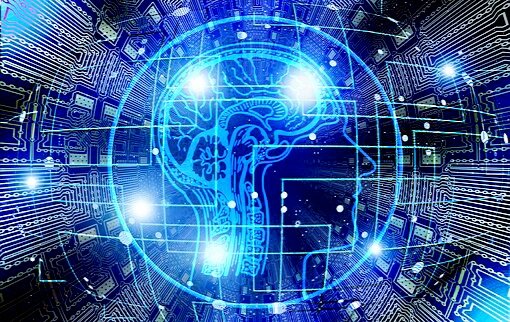 source
Hai Steemian
Untuk menggapai segala keinginan di dalam kehidupan yang nyata ini kita tentunya harus berpikir dengan keras, dan bahkan lebih keras lagi. Bagaimana caranya agar kita bisa mendapat segala yang kita impikan itu. Kita bahkan tidak sadar telah berpikir secara berlebihan dan ini dapat menjadi suatu kebiasaan buruk karena kita telah mendera dan menjejali otak kita terus menerus dan berkelanjutan. Hal ini dapat terjadi karena kita terkadang kerap memikirkan sesuatu yang belum tentu ada manfaatnya.
To reach out to any desire in this real life we ​​must of course think hard, and even harder. How can we get everything we dream of. We are not even aware of over-thinking and this can be a bad habit because we have been whacking and stuffing our brains continuously and continuously. This can happen because we sometimes often think of something that is not necessarily beneficial.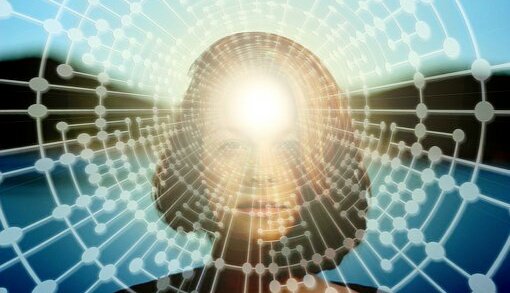 source
Mereka yang gemar berpikir secara berlebihan biasanya adalah mereka yang selalu mengulang-ulang percakapan yang telah mereka lakukan sebelumnya. Membayangkan akan adanya bencana setiap hari atau menebak setiap suatu keputusan yang telah mereka buat sendiri. Mereka yang berpikir secara berlebihan juga cenderung mencegah diri untuk menyelesaikan masalah dan bahkan dapat memunculkan sebuah malapetaka bagi suasana hatinya. Kebiasaan mereka ini kerap melibatkan pola pikir yang desrruktif, yakni suka merenung dan juga tiada henti-hentinya mengkhawatirkan tentang sesuatu. Rasa khawatir tentu akan dapat menggiring seseorang kepada hal yang berbau negatif tentang masa depannya atau tentang apa yang akan terjadi nantinya. Sebagai manusia, kita tentu dapat melatih otak kita agar dapat konsisten dan juga berbeda. Walau untuk mengubah pola pikir yang desrruktif tadi tentunya akan memiliki kesulitan dan tantangan tersendiri.
Those who like to think excessively are usually those who always repeat the conversations they have done before. Imagine everyday disaster or guess every decision they have made themselves.
Those who think excessively also tend to prevent themselves to solve problems and can even bring up a catastrophe for his mood. This habit often involves a destructive mindset, which is like contemplation and also endless worrying about something. Worry will certainly lead somebody to something negative about their future or what will happen next.
As humans, we certainly can train our brains to be consistent and also different. Even though to change a destructive mindset, of course it will have its own difficulties and challenges.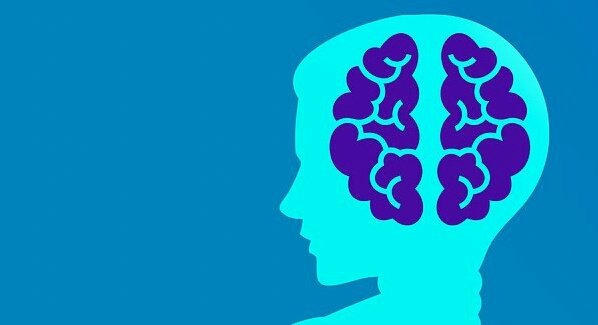 source
Steemian, hal pertama yang dapat kita lakukan untuk menghindari berpikir berlebihan adalah berhenti melamun dan mengupayakan fokus pada sebuah solusi. Berpikir berlebihan dapat menjadi hal yang tidak kita sadari, misalnya di saat kita tiba-tiba melamun. Jadi mari kita perhatikan cara berpikir dan menyadari bahwa saat melamun pikiran kita menjadi kosong. Sehingga kita cepat sadar dan tidak larut dalam memikirkan sesuatu yg berlebihan. Arahkanlah selalu pikiran kita pada sebuah solusi, sehingga sebuah masalah dapat kita pecahkan dengan sesegera mungkin dan tepat. Sedapat mungkin buatlah beberapa opsi, untuk berjaga-jaga bila opsi pertama kita tidak berjalan dengan baik. Fokus pada hal yang dapat kita kendalikan, seperti usaha dan sikap kita. Hal lain yang dapat kita lakukan adalah merefleksikan pikiran dan mempelajari keterampilan untuk menguasai pikiran. Memendam suatu masalah terlalu lama dapat membuat kita menjadi pribadi yang tidak produktif. Jadi untuk itu luangkan sedikit waktu untuk penyegaran, biarkanlah kita larut dalam memikirkan apapun atau larut dalam sebuah renungan. Bila kita memiliki ketrampilan untuk menguasai pikiran kita sendiri maka kita akan dapat memberikan perhatian terhadap apa yg kita kerjakan sekarang, dan tentunya lebih fokus pada apa yang kita kerjakan. Memang menguasai pikiran harus membutuhkan latihan, namun seiring waktu yang berjalan itu akan dapat membantu kita mengatasi berpikir berlebihan.
Steemian, the first thing we can do to avoid over thinking is to stop daydreaming and try to focus on a solution. Excessive thinking can be something we do not realize, for example when we suddenly daydream. So let's look at the way of thinking and realize that when you daydream your mind becomes empty. So we quickly realize and do not dissolve in thinking something excessive. Keep your mind always on a solution, so a problem can be solved as soon as possible and appropriate. Wherever possible make some options, just in case our first option does not work properly. Focus on things we can control, such as our efforts and attitudes.
Another thing we can do is reflect on the mind and learn the skills to master the mind. Harboring a problem for too long can make us become unproductive individuals. So for that, take a little time for refreshment, let us dissolve in any thought or dissolve in a reflection. If we have the skills to master our own minds then we will be able to pay attention to what we are doing now, and of course more focus on what we do. Being in control of the mind must take practice, but over time it will help us to overcome thinking.
Demikian tulisan singkat ini, semoga ada manfaatnya bagi kita semua. Terima kasih telah meluangkan waktu untuk membaca dan salam bahagia dari dataran tinggi Gayo.
So this short article, may be useful for us all. Thank you for taking the time to read and happy greetings from the Gayo highlands.