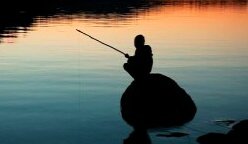 source
Hai steemians
Sabar adalah sebuah kata yang berasal dari bahasa Arab, dan sudah diadopsi kedalam bahasa Indonesia yang berarti menahan atau mencegah. Sedangkan menurut istilah sabar bisa diartikan sebagai menahan diri dari rasa emosi dan suatu kegundahan, serta setelah itu menahan lisan berupa keluh kesah, juga menahan diri dari perbuatan yang berdasarkan emosi dan tidak terarah.
"Sabar" is a word that comes from Arabic, and has been adopted into Indonesian, which means to hold back or prevent it. Whereas according to the term patience can be interpreted as refraining from feelings of emotion and anxieties, and after that withholding the form of verbal complaints, also refrain from acts that are emotionally based and not directed.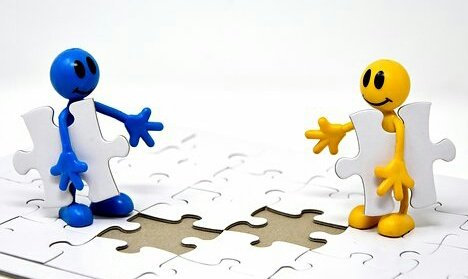 source
Kita mungkin sering atau pernah mendengar kalimat, "sabar itu ada batasnya", sebenarnya bukan batas namanya, tetapi kita sendirilah yang memberikan batas itu kepada yang bernama sabar. Karena sabar akan selalu berjalan tanpa batas dan tanpa tekanan, dia akan terus mengalir tanpa terbebani, dan seperti itulah kesabaran menjalankan rutinitasnya setiap saat. Sebenarnya kesusahan dan kesedihan kita sendiri yang menciptakannya dan hadir di dalam kehidupan. Oleh karena itu mari kita ciptakan kebahagiaan dalam hidup ini dengan memperbanyak rasa sabar, karena akan banyak manfaat yang dapat kita ambil dari sebuah kesabaran. Dengan kesabaran kita akan mendapatkan bahagia, menghindarkan kita dari sebuah perbuatan yang tergesa-gesa, dapat berpikir dengan jernih dan akan lebih fokus dan dengan sabar kita akan lebih berkharisma. Selain itu dengan sifat sabar kita akan lebih telaten dan tidak gampang menyerah, menambah sifat optimis, lebih mendekatkan diri pada sebuah keberhasilan dan juga akan menambah keyakinan diri kita kepada Yang Maha Kuasa.
We may often or have heard the sentence, "patience has limits", it is actually not the limit of its name, but we alone give that limit to those named patiently. Because patience will always run indefinitely and without pressure, he will continue to flow without being burdened, and like that patience runs his routine at all times. Actually our own distress and sadness created it and were present in life. Therefore, let us create happiness in this life by increasing patience, because there will be many benefits that we can take from patience. With patience we will get happy, avoid us from a hasty act, can think clearly and will be more focused and patiently we will be more charismatic. Besides that, with our patient nature we will be more painstaking and not easily surrendered, add to the optimistic nature, get closer to a success and also increase our confidence in the Almighty.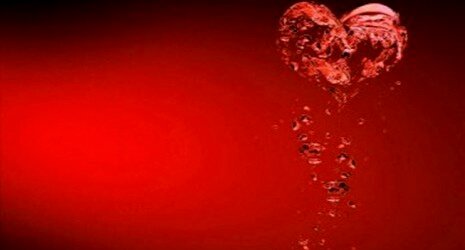 source
Agar sifat sabar selalu ada dan melekat pada diri kita, ada beberapa hal yang dapat kita lakukan seperti, memahami dan mengerti bahwa kehidupan ini tidak pernah lepas dari masalah, jika melakukan sesuatu janganlah dalam keadaan marah dan mengikuti hawa nafsu, yakin dan percaya bahwa dengan bersabar kita akan mendapat kemudahan, memiliki rasa empati atau merasakan apa yang orang lain rasakan, mengalihkan suasana yang tidak enak dengan melakukan kegiatan yang kita sukai seperti berekreasi misalnya. Selain itu kita harus memahami dan meyakini bahwa orang-orang yang sabar akan mendapat kebaikan dari Allah Yang Maha Kuasa. Jadi bersabarlah, karena dengan bersabar kita menjadi orang yang beruntung.
So that the nature of patience always exists and is inherent in us, there are some things we can do like, understanding and understanding that life is never out of trouble, if you do something don't be angry and follow lust, believe and believe that patiently we will get ease, have a sense of empathy or feel what others feel, divert an unpleasant atmosphere by doing activities that we like like recreation for example. Besides that we must understand and believe that people who are patient will get the good from Allah Almighty. So be patient, because patiently we become lucky people.
Demikian tulisan singkat ini, terima kasih telah berkunjung dan salam bahagia dari dataran tinggi.
Thus this short note, thank you for visiting and happy greetings from the highlands.