I am a lover of sports. I am witness to its potency; like art,,like music,,,the sheer capability of binding and relaxing... The lessons...
---
I watch these people harden with the spirit of the times; i see the determination in the wiriness of their veins and the patience of their tails.....,the way they hang on to the hardest weights; the way they hurl with sighted purpose...
When they hit their targets,,they're the happiest people on earth.. When they don't, they're sad. Sometimes they cry. Sometimes they don't. What matters is that they gather themselves again,, to prepare again for that shot at glory..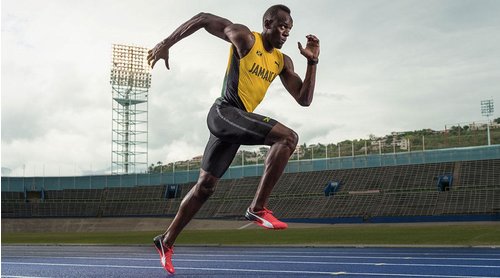 I watch them teach me the story of life in their acts of failure and success; in their ups and downs,,in their constant, inexpiable training; in the way they take risks and put their bodies on the line; in their moments of unfathomable finesse...
And so I watch a curling shot by Van Persie that tucks itself into the mid left corner of the net; just beyond the reach of the keeper..
I watch Kobe Bryant duck slightly and release a shot; I watch it sail purposefully and plonks itself in the basket...
I watch Usain Bolt, his dark, long legs glistening as he bounds towards the finish line;
I watch pole vaulters rise from the earth as though something sucked them from above; I watch them cross the barrier and cascade down upon the soft bed...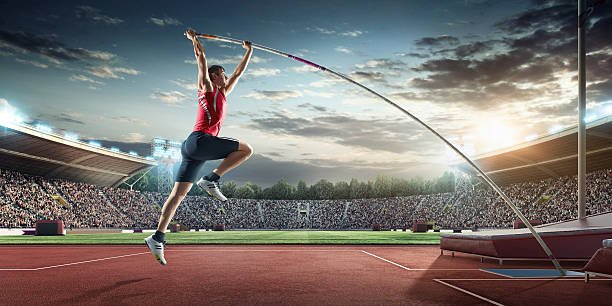 I watch gymnasts throw themselves as though they were someone else; I watch them rise and spin, and twist and land with grace..
I watch tennis players aim and smack, and yell for glory; and jump for joy,,,,,and cry..
---
And sometimes, I feel droplets of tears in my eyes.... A lot of times, its like beautiful poetry...soft,,,,,tender,,,,revealing,,,, illuminating... A lot of times, its crying while it laughs and laughing while it cries...
I guess I've come to understand the POETRY OF SPORTS..