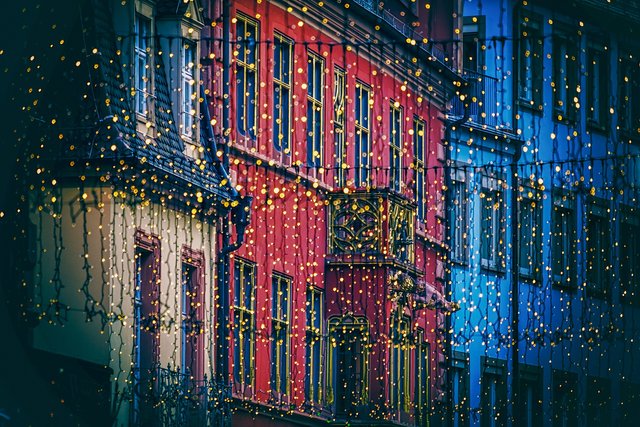 Something that people struggle with, and even me sometimes, is with the idea that "there is nothing to write about". That's what some people tell me, that they don't have anything to say. I realised after thinking about this for a while that this is not actually true.
We have everything to write about, and the world is too big. It is difficult to see what we can do and create something big enough if we are not trying hard to point ourselves into a direction. It's like in sandbox mode games where you can just do anything and there are no penalties, no rules, and people get bored because "there is nothing to do".
There is everything to do, but it is not interesting because it is not channeled toward a direction. After thinking about this, I kept having moments where I forgot about this conclusion and I thought again and again "I have nothing to do" or "I have nothing to write about" and it takes a lot of mental effort to revisit the conclusion before: everything is possible, you just need to set varying sizes of quests, from the small micro-quests to arcs to the story-mode endgame quests that cover everything from here to death.
It's the same thing with life. I always thought that I don't want anything out of life. People told me to write down my plans for the future and to write down the ideas that I have about what I want to be doing. I was always thinking about all the possible jobs I could have, all the possible subjects I could study. I started learning more and more languages and wanted to be an omniglot, to speak them all, but I realised that it is impossible to do it all.
You can potentially do anything, but not really everything. You have to choose. A text cannot be about everything, and you can't stuff every possible situation in a sandbox game or in a story, and you can't do everything in life, so you have to choose. And the way to choose is very similar to a game.
There is a "scenario" mode in Age of Empires where my brother and I used to test the behaviour of our units. But that was it. I couldn't have much fun with it when I had already tested most of what I wanted to know, so I had to switch into either campaign or free fights. I had the purpose to make my city grow in order to defend myself, and I had to make certain specific buildings, certain specific units, and I had certain specific goals that would help me survive and win.
I think that the same applies to writing. You just need to narrow down a topic you can talk about and just write about it. That's what I did when I was learning to write stories a while ago. I used to be very blown up, writing about everything, but then I decided to just write mono-topic stories. I went to r/SimplePrompts and thought of the first thing that came to mind when I thought about the topic. I then wrote a quick story. I set a timer for 30 minutes and drove right into the topic. By the end of my practice months, just by thinking about writing a story, thinking about a topic and setting a timer, I could guarantee that a very interesting text would come out.
This means that training is also important, but I think that the main thing to remember, and that I always fight to remember, is that regarding the topics you can write about, the events that can happen in your stories, the things you can do in life, the things you can build (either utilities or art), the limitation is in your mind. There sure are physical limitations, but you'll find that this rarely matters because the possibilities are so big that it's hard to ever do so much of the things that are possible that you're ever eternally satisfied.