I try to find the meaning behind everything and look beyond to understand the WHY of it. It happens with movies and series too whenever I watch them. American Gods is fantasy drama television series developed by Bryan Fuller who also previously developed Hannibal. I have liked his style of direction and presentation which is so artistic in nature. American Gods can be termed as somewhat controversial series just like Lucifer and some people might find them blasphemous. It is just a matter of perception really if you just take unbiased approach and try to view it from neutral point of view.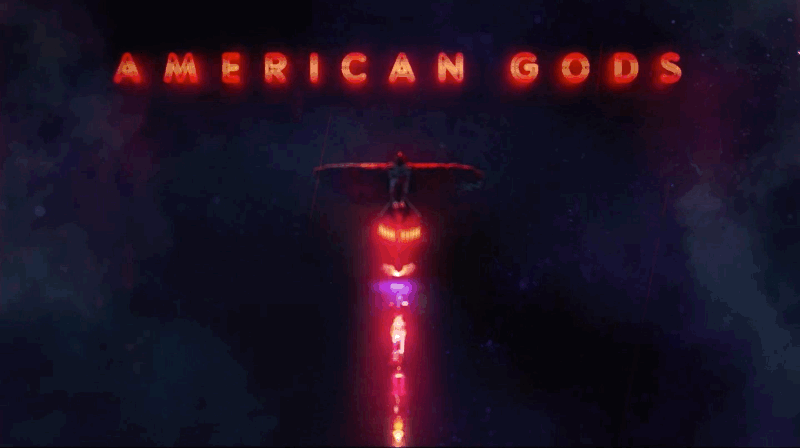 Season 2 started on 10th March 2018 and Episode 1 was again full of symbolism and esoteric in nature. The main story-line has been developing around War between Old and New Gods. I am going to just give you an overview of few mythical characters in series which you might find interesting and could make up your mind to watch the series.
Mr. World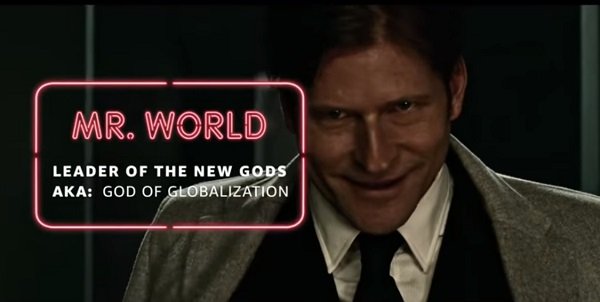 He is the leader of New Gods representing Globalization. His most powerful weapon is information.
Technical Boy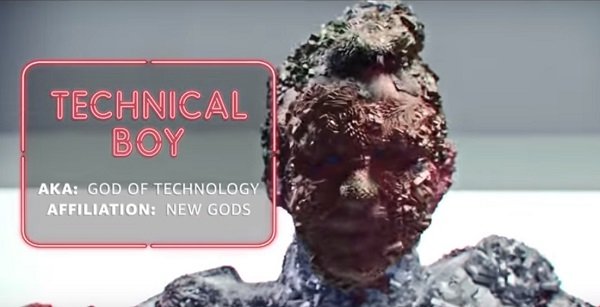 A new god who personifies modern technology. He is fed by the amount of tension people give to their gadgets and devices.
Mad Sweeney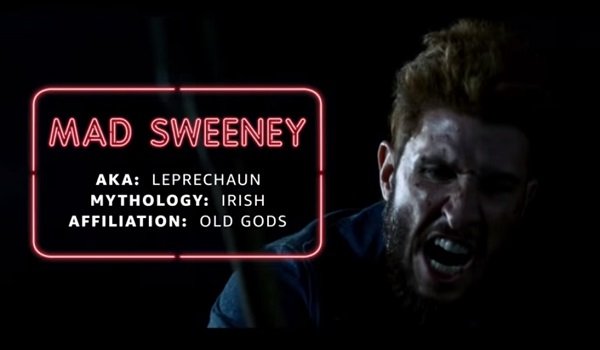 His 100% precise luck comes from a golden coin which is currently possessed by Laura Moon.
Jinn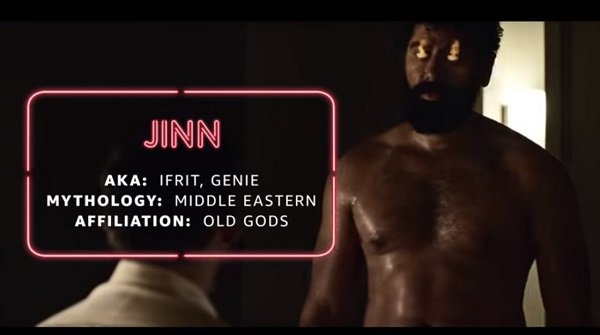 Jinn are people made of fire and they are known to grant wishes.
Mr. Nancy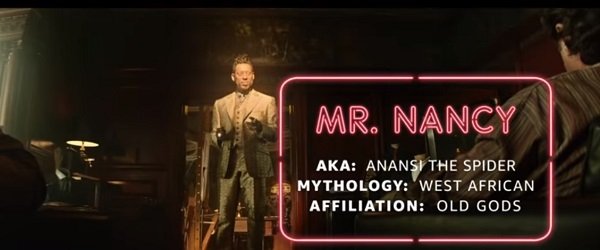 He is African trickster god originating from Ghana. He receives power when stories are told about him. He can be the most cunning of them all.
Mr. Wednesday

He is commonly known as Odin- god of war. Nothing pleases him more than sacrifices. He has many powers like healing, mind manipulation and weather control.
Czernobog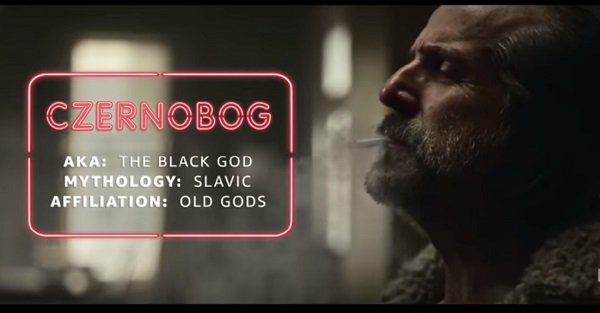 He embodies all the bad things that happen around the world.
Laura Moon

She is portrayed as Non-Believer. She actively cheats his husband (Shadow Moon) with his best friend and eventually dies while giving a blowjob to his friend in a car crash. She came back to life as corpse by lucky coin of Mad Sweeney.
Shadow Moon

He is one of the main mortal character. He goes to jail once after his wife (Lauran Moon) convince him to rob a casino. He learns later on that she has been unfaithful to him and he decides to continue his path with Mr. Wednesday.


There are many more interesting characters in this series. You might have noticed that all of these characters represent modern world directly/indirectly via their powers. It can be summed up as butterfly effect generated by beliefs and actions of modern contemporary people.