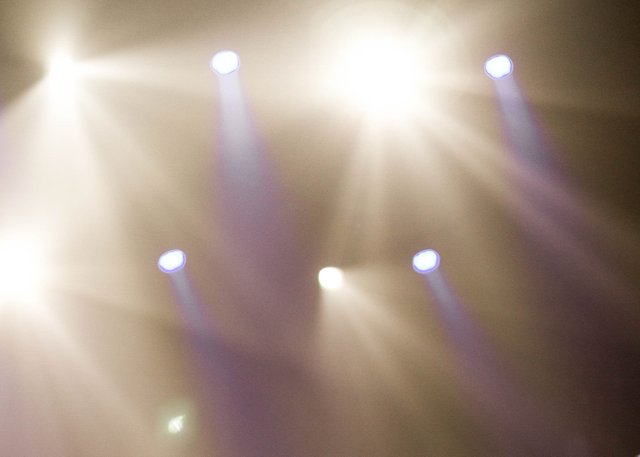 What is Minnow Spotlight?
In brief, Minnow Spotlight is a series where we will be featuring minnows with great content. Each post will be focused on a minnow. Our goal is to give this minnow some exposure for their quality-written content. This service is manual, and minnows will be hand selected from the pool!
---
1. First, and most obvious question is what brought you here?
I had been blogging for a while and posting my blog posts in a Facebook group when someone asked me if I would like to join Steem. I had never heard of it, but it sounded good so I accepted the invitation.
2. What do you plan to do here on SteemIt?
My initial plan was just to grow my audience for my blog. As soon as I came on this platform, I realized that it would also be about making friendships.
3. What are your first impressions of SteemIt?
I was actually pretty overwhelmed on how social this platform was. Right from the start, I had so many people that wanted to help me find my way here. Before I knew it, I was in more than one server, but the one that helped me the most is the Paying it Forward server. I am really happy to have gotten invited there. I have always been someone that likes to help others, and what can be better than giving love and getting love in return.
4. Do you plan on making an investment in SteemIt? Ex) Buying Steem/SBD
I have no plans on buying Steem or anything because I am earning those things here by making my blogs and upvoting the blogs of others. I do always upvote SteemBasicIncome – the SB1 and SB2, so I help contribute in as many ways as I can to keep this platform alive.
5. Is this your first time being involved in the crypto space?
Yes it is the first time I have ever been in the crypto space. I had actually never heard of the existence of any of these things before.
6. How did you hear about SteemIt?
It was in the Facebook group from Jaynie Lea – Bloggers Hub – that I first heard about SteemIt, and she is the one who invited me here. I would really like to thank her for that because I made a lot of new friends this way, and I am still growing my blog at the same time.
---
Thank you
@seadbeady
for taking the time to answer these interview questions!
We hope all of you enjoyed reading. Have a wonderful day!
---
Join us
Discord server: https://discord.gg/uKVmSnt
Website: http://tateberenbaum.com/blissfish/
SteemIt: https://steemit.com/@blissfish