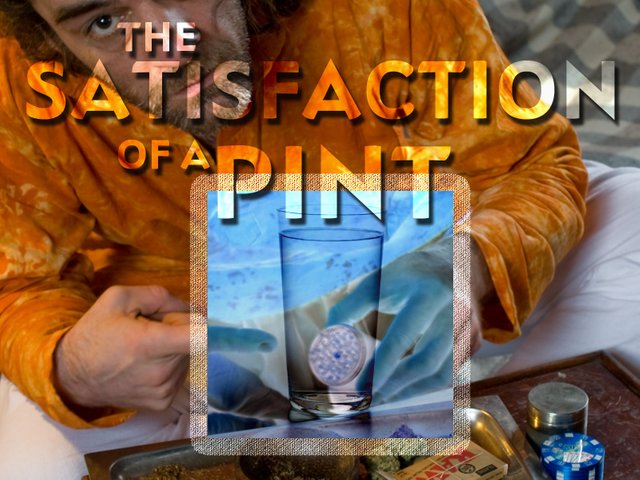 Sheela had been particularly nippy all morning. She had been doing my head in with her insinuations and provocative comments. Really fucking nippy!
"Yeah right! I don't buy your crap. You must've done something to make those women not want to have anything more to do with you", she said angrily.
I sat at the kitchen table with my tray, grinder and weed. I had a cup of coffee and there was a bowl of fruit and a small pile of paper napkins in the middle of the table in front of me. A pint-size glass of water stood to my left. Her words were sharp knives.
I took another drag of my joint and glared at her as I exhaled.
Olly meanwhile was pottering about the kitchen making breakfast for the two of them and keeping well out of the way. He wished for peace but he also knew what Sheela was like and he was too cowardly to face up to her. He also felt sorry for her and this made him put his own needs aside. In seeking to appease Sheela's demands for attention and reassurances he just encouraged her even more in the dramas of power and control. "Enslaved!", I thought to myself.

Yes Sheela was embittered and unhappy. She carried baggage from way back as well as a shopping bag with the slogan: 'Feminism is the radical notion that women are human beings too!' And boy (I mean 'girl' :) was she on the lookout for conflict. She perceived male chauvinism everywhere (sure, there's a shit load of it about!) and would construct paranoid and aggressive narratives around this perception. She'd lash out at the 'MCP's just as much as at the unhappy, broken-hearted men who sat around the table self-medicating with Cannabis. She'd inject snide comments into the conversation to provoke a response and then pounce. Anyone who challenged her received a barrage of ad hominems, and she had the uncanny knack of knowing exactly which buttons to push in order to provoke the challenger away from the subject. Sheela's was a very powerful Presence full of pain, full of hurt, full of anger and resentment. Men, especially those that stood up to her, were prime and ready targets.
I was generally conscious of Pain and Unhappiness lying behind her external aggression. However, any pointing to this idea on my part was invariably construed as a personal attack, twisted to suit the narrative and she responded in kind. I had endured a number of these cycles for the best part of half a year, attempting to present what I was trying to communicate from different angles. Although there were a few minor 'breakthoughs', the past couple of months had seen the intensity of her unhappiness and her willingness to scapegoat me rise to new heights. It was as if opening up to me even in this small manner had provoked an inner vulnerability which needed to be masked over with yet more violence and blame.
I'm no saint. My patience had pretty much run out by this point.

I was renting a little box room at Olly's, a former neighbour and fellow stoner. I had fallen on hard times and was homeless for a period. Olly, who was a good friend, helped me out and I paid him a small rent from what I earned washing dishes in a nearby restaurant. As he also grew weed, I had access to a cheap supply and I'd look after his babies when he went back home to see his folks in Norway.
The thing is that Sheela, who didn't even live with Olly, absolutely hated the fact that he had agreed to take me in without consulting her. It was a control-freak thing. She gave him a hard time about it and sometimes, when he and I were sitting and talking within the empathic confines of an MDMA trip, he would confide in me that he felt stuck and trapped in the situation but couldn't leave because she 'needed' him. I felt intensely sorry for him at such times.
I guess I hadn't helped my cause much with Sheela by having a series of fairly short, very intense relationships after my marriage ended. We (my ex-wife and I) had known Olly and Sheela back in the day and the two women were friends, often confiding their 'partner-frustrations' in each other. This period had been a time of sleep-walking through life for me. I tried to please everyone around me and Sheela was no exception. I was an excellent host with a fake zombie smile; I was hollow and numb inside; I danced pretty well to other people's tunes. Sheela considered me a "really nice guy" and had once told me so at a party when she herself was high on the Lurve Drug.
But times had changed. After getting divorced from her friend I then very quickly met the love of my life, with whom Sheela also become good friends. A year later came another intense break up and yet another partner. Now I was single again, but my insides were all over the place with the emotional intensity of relationship drama. I had emerged from hibernation and a winter of regurgitating the past; I had emerged from psychosis. I felt I was undergoing the birth pangs of something new. I was hyper-perceptive and, for a while, I could see right through many of the people I interacted with.
The fact is that not many are able to tolerate someone holding up a mirror that reflects what they (not necessarily the mirror-holder) consider to be the Darkness inside. Looking inside one's own head is to enter a forbidden place of Fear for many and Sheela was no different in this regard. Olly was more tolerant of such 'enquiries' into Self and sometimes engaged in introspective conversations where he opened up. Sheela's head however, was guarded by an angry dragon that rarely slept and almost never let anyone in.
I had been extra careful not to provoke Sheela so far. I had been extra careful not to allow myself to become provoked. I held back on mirror-holding with her, although I did continue it with Olly in her presence. I could sense her pain, her self-hatred, her below-the-surface anger. I was learning how to be compassionate towards myself and I had made considerable efforts to extend this soft space to her. In fact, on one occasion when the three of us were having an involved conversation at the end of which I had pointed out that the entire time I had not risen to any of her provocations, she responded by saying in agreement and perhaps with some sarcasm, "Yes, you deserve a medal for it!"

Sheela's anger and resentment towards me continued to mount over time. I had stopped bending and swaying to her will and I was now no longer the 'nice-guy appeaser'. My new-found assertiveness - which I also labeled self-respect, pissed her off no end. On top of that two previous partners – with whom she was still friends on Fakebook, had told her that they did not wish to have any more contact with me. Yup, she was pretty fucked off with the person that she thought I was!
"You're an arsehole! You talk like a champ but you are a two-faced manipulative hypocritical Male Chauvinist Pig" she continued, now standing with hands on hips on the other side of the table from me. She was a big woman and her form dominated my vision. Her face was contorted in hateful fury as she spat out words in my direction, "No wonder they despise you so much you fucking piece of shit."
I had had enough! She knew nothing of the pain and regret and the sorrow which constantly shredded my insides; and she knew very little of the actual dynamics of my experience. She was cherry-picking bits of information that I had shared with her in my own state of vulnerability and using them against me. She was using narratives interwoven with her own rage and sense of being hard done by with which to attack me.
She had pressed the red button!
"There are some napkins over there", I said pointing rather superciliously to the pile on the table, "Take one and dry your eyes". I was over the edge and my former restraint was gone. "And for fuck's sake stop crying like a baby", I continued, pulling the tray towards me in order to roll another joint.
I was looking down and didn't see her coming!
Sheela reached across the table with her right hand and violently flipped the tray with all its contents into the air. It bounced off my shoulder and fell with a clatter to the floor, weed and smoking ingredients scattered everywhere.

I stood up, body-mechanics on autopilot. I wasn't thinking. I knew what I was doing although this wasn't consciously formulated in any way. Sheela had taken a step back after her violent act and Olly stood motionless by the stove. Calmly, with my left hand, I reached for the glass – the Pint glass on the table which was full of water, and grasped it. In one swift motion I had thrown its contents at her. In spite of having used my non-dominant hand, I hit the target. Bullseye!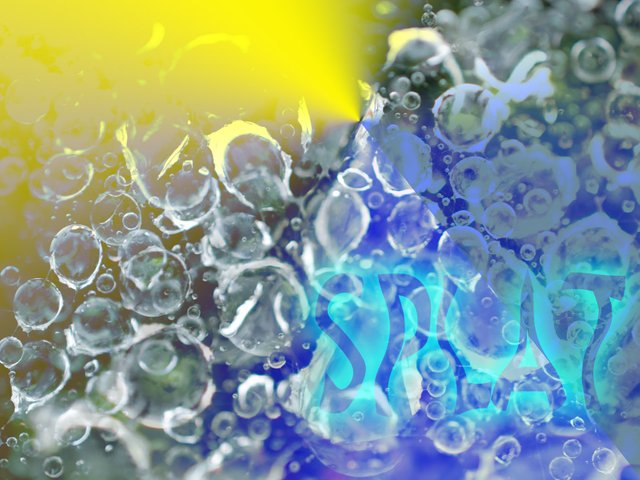 The entire pint of water hit Sheela bang in the middle of her face. SPLAT! She stood blinking and speechless for a moment, unable to produce any sound or movement in response.
Everything thereafter happened in slow motion. I remember Olly desperately pulling Sheela away from me, her arms waving frantically in the air, her voice cracked and incoherent. I stood still in same spot, empty glass still in hand. My heart was thumping and I was trembling inside but there was no external drama, no further action from my side. The two full-blooded punches that she landed to the side of my face barely even registered in my awareness. I don't think I felt them at all.
I had a calm sense of satisfaction pulsating through me. I had stood up for myself at last.
"You'll have to leave by this afternoon!", said Olly curtly as he led a stunned and trembling Sheela out of the room.
I packed up my few belongings and was gone within the hour.