Rabindranath Tagore: Educator, Poet, Philosopher, Artist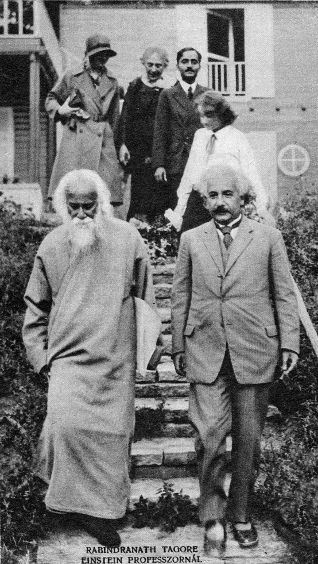 This picture shows Rabindranath Tagore visiting Albert Einstein in Hungary, 1930. The people in the rear are not identified. Photo credit is "The Hungarian Pest Diary--Pictures", Sunday, July 27, 1930. The image is used under a Creative Commons Attribution-Share Alike 4.0 International license. Wikimedia Commons
---
---
One man wrote the national anthem for India, and the national anthem for Bangladesh. The same man was the first non-European to win the Nobel Prize in Literature. This man discussed philosophy with Albert Einstein, and with the renowned astronomer, Karet Hujer. The man was an associate of Mahatma Gandhi and Maria Montessori. Today, a prestigious university, Visva-Bharati University, stands on the spot where he founded a school, Santiniketan. All of this is remarkable. Perhaps, however, the most remarkable part of this man's story is that his name is virtually unknown to many Westerners.
Who is this man? Rabindranath Tagore.
---
---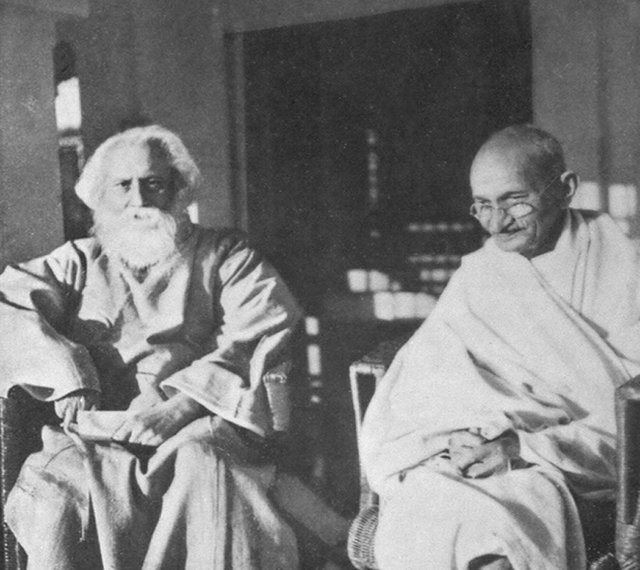 This picture of Rabindranath Tagore and Mahatma Gandhi was taken in 1940. The location is not identifed. The author is also unknown. The image is in the public domain because of its age. Wikimedia Commons.
---
---
The first time I heard Rabindranath Tagore's name, a friend who had been born in Bengal was referring to his poetry. She spoke about the poet familiarly, almost as though he was a beloved member of her family. She used only one name, Tagore. My friend's regard for Tagore is not unique. He is regarded with reverence and affection by millions of people across the world.
---
---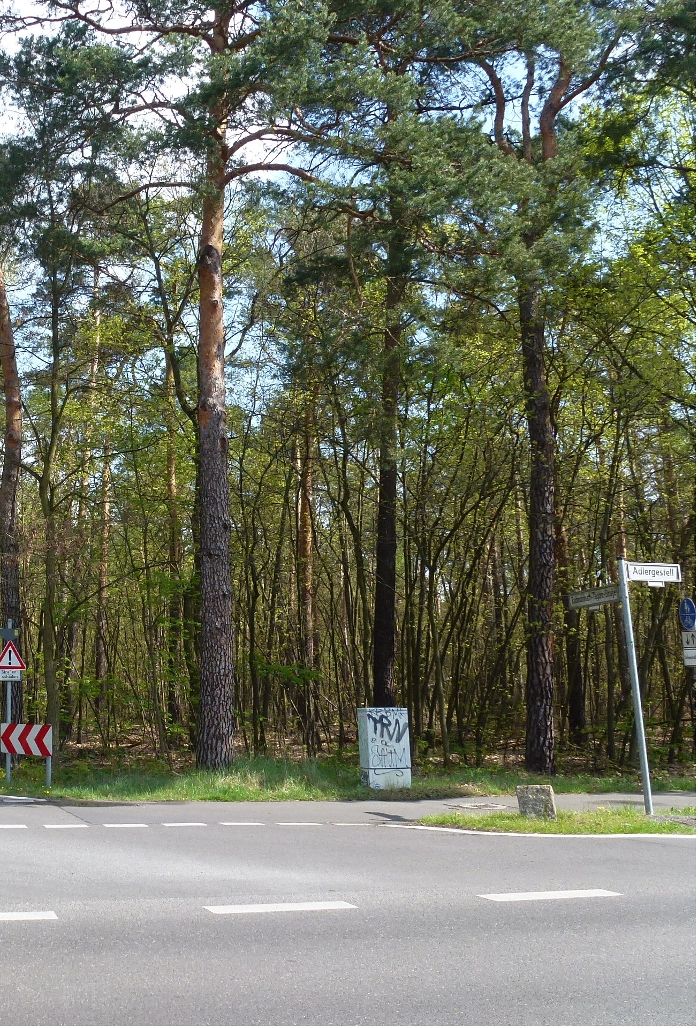 If you look very closely at the street sign in the picture, you will be able to read, Rabindranath Tagore Straße. This street is in Berlin. Photo credit Fidolin Freudenfett. Used under a Creative Commons Attribution-Share Alike 3.0 Unported license. Wikimedia Commons.
---
---
Rabindranath Tagore was born to wealth, but he did not use his wealth to surround himself with fine things, or what most people consider to be fine things. He surrounded himself with ideas. He was a poet, playwright, musician and artist. He was a fervent advocate for Indian independence, although he did not endorse violence or confrontation. He made his position about independence clear when he renounced the knighthood that King George V of England had bestowed on him.
---
---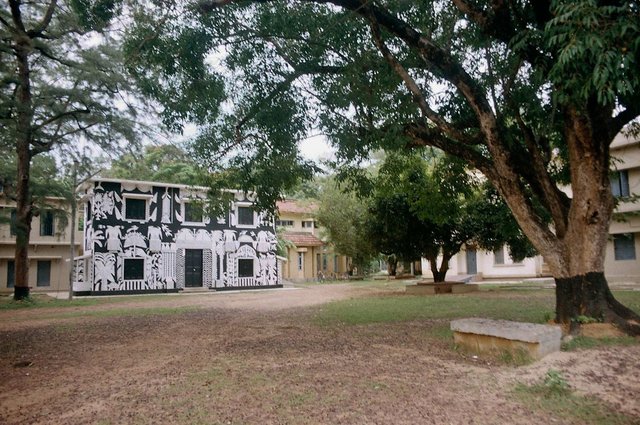 This is a picture of the Fine Arts building at Santiniketan. Image credit: Saptarshi Sanyal. Used under a Creative Commons 2.0 Generic license. Wikimedia Commons.
---
---
Tagore was an educational reformer. His theory of education ran against the traditional methods of his time. Tagore believed that children should be exposed to nature and allowed to follow their individual inclinations. He rejected regimentation and rote learning. It was because of his innovative approach that he became friends with Maria Montessori, the Italian educator who laid the foundation for Montessori schools across the world.
Rabindranath Tagore was color blind, and yet, when was sixty years old, he took up painting. He explained in later years that this form of creative expression was for him the most challenging, and yet he left a body of work that hangs in museums today. Visitors to those museums might note his use of color to be surprising. This might have been due to his color blindness.
---
---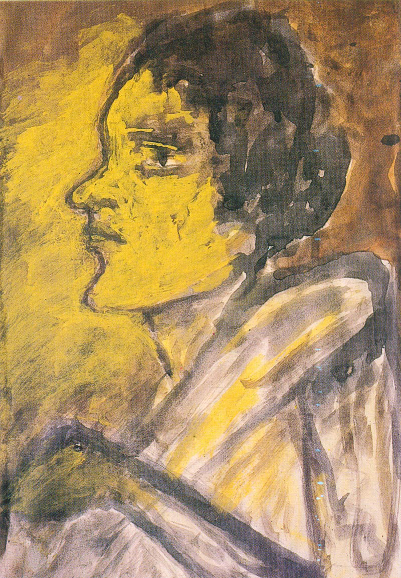 "Woman", by Rabindranath Tagore. National Gallery of Modern Art, New Delhi, India. Public domain, copyright expired. Wikimedia Commons.
---
---
Rabindranath Tagore died seventy-six years ago, and yet his work and his words live on. It was his desire that borders between nations and people be erased. Perhaps, in this gentle man's work, East and West can find one place where no border exists between them.