@Ned and his partner leaders of Steem Inc. realized early in the execution of their business initiative that a global perspective is important.
Last year I was advertising information products dealing with predicting oil price changes at my e-commerce website, driving traffic to the site by means of Google AdWords. To my utter surprise, the vast majority of visitors to the site were coming from Asia, Eastern Europe, and the Middle East; especially India and Pakistan. What a big eye-opener for me! And it has become my wake-up call, which is saying that Arawak_InfoSYS, my business, also needs a global footprint.
So, when I joined Steemit just a few weeks ago and discovered its multinational and multilingual richness, I was overjoyed.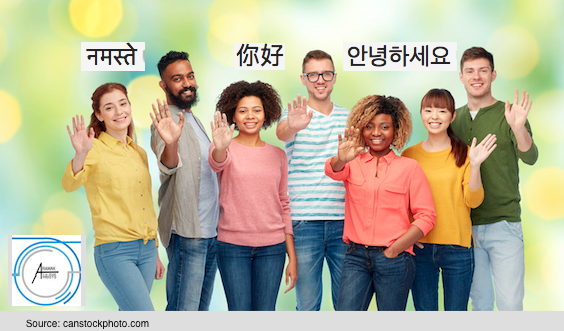 Today, I am reaching out to those of you who are good writing writers in any of the following languages, to ask you to consider helping me to push my cryptocurrency-related work into other countries. The languages are: Hindi, Korean, Japanese, Russian, Bengali, or German .
Here's the scoop!
You will start by getting the English text and a draft version in your language. Your task will be to improve the quality of the translation. However, before you begin, you will tell me how much you want to be paid for the job and we will negotiate the price.
Within minutes after I receive your output your payment will be sent to you; preferably as SBDs (Steem Dollars), BTC, ETH, or LTC. Yes I know, you basically think in terms of your national fiat currency, so tell me the amount in your currency and I will do the conversion into the cryptocurrency that you normally use.
If you are interested, please click here and send me a message, and I thank you in advance. You will arrive at the contact page of my investment website: https://marketstatsanalytics.com . (This is a home-made web site, and I do not use cookies, nor will there be any code that causes your computer to be doing "weird things" (like mining for coins) while you are at my website.)
Cheers!