My daughter,...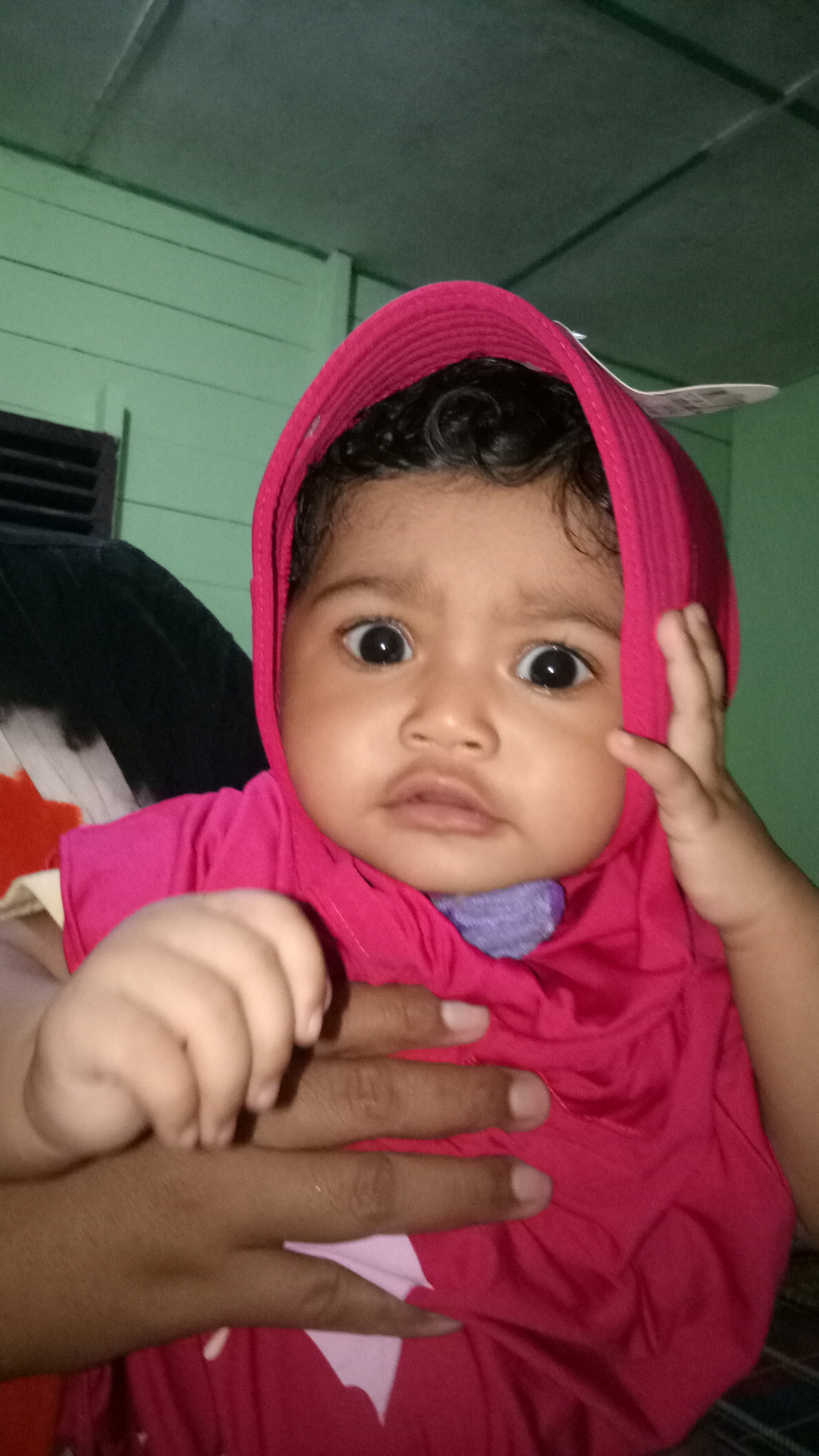 has it ever crossed your mind that
indeed you are created with a very natural enchanting? Have you ever realized how you are at this earth is also a slander for life and people who don't understand? Then always remember the words of the Messenger of Allaah alaihi wasallam:
"After I passed away, I did not leave slander (exam) which is more dangerous for men than women's problems. "(Narrated by Bukhari.4808 and Muslim. 2740, 2741)
Look ... how it turns out you all, ladies
like you, is a problem that must be addressed very carefully by men. And of course, this condition also requires the consistency of your attitude in order to be able to put yourself in the right position.
With the appearance of your physical performance charm, and the tendency to always show beauty on someone else, then it's proper, people like you have a safe way out, so avoid slander that has been warned.
O my dear daughter Really! Never ever get stuck on the road which only exploits your charm and beauty as a means of Satan to form yourself or even someone else into hell.
Na'udzubillah!
He also will never impose an obligation
you can't bear it. Allah Subhaanahu wa Ta'ala said
"God does not burden a person but according to his ability "(QS. Al-Baqarah: 286).
So because of His love too, He requires to your people to wear honors (hijab) which will cover your nakedness and protect yourself from views of unauthorized people. Nothing the other of the commandments is the kindness of your people get it. Because with him, you will be easier recognized as a good woman, so as not to be disturbed by irresponsible people.
Allah Subhaanahu wa Ta'ala said,
"That is so that they are easier to recognize, therefore they are not disturbed. And God is the One Forgiving, Most Merciful. "(QS. Al-Ahzab: 59)
My daughter shalihah, ... !!
Closing the nakedness according to God's provisions Subhaanahu wa ta'ala and His Messenger are equally important with other services such as prayer, fasting or zakat. If not done, it will have consequences and severe sanctions that have been determined.
Allah's Commandment Subhaanahu wa ta'ala about the issue of veil (hijab) also always begins with the words "woman who is believe. "So, it really shows to anyone also about how the obligation is this one for every Mukminah woman like you. God says.
"Say to the women who believe: Let it be
they hold their views, and maintainhis honor, and let them not show the jewelery, except the (ordinary) appears thereof. "(QS.AnNur: 31)
Maybe, if this beautiful Shari'a can be implemented according to what is right, then never again harassment is found on your people, including rape cases that often occur in the middle the community. Your religion has arranged this hijab problem in such a way, just for the sake of elevating degrees and maintain their own honor and holiness as Mukminah women. The Shari'a of Allah Subhaanahu wa ta'ala really want a woman's position to be on the position of humanity is noble and does not fall as a commodity that is traded in terms broad. Where in turn will be able to support harmony of life to achieve success as a family member and community. And one thing
also you have to remember is that hijab is not a means to keep all your potential and talent. Because other obligations such as studying, applying for a room ma'ruf as well as the obligation to socialize well and you can still do syar'i as long as you still meet the criteria and the existing Shari'a laws.