Worlds Greatest Shave: The Movie.......Fck Cancer
Worlds Greatest Shave.
Its pretty much all gone.
Saturday the 17th of March has come and gone and now my wonderful curly lock are all gone I should have posted this much closer to the day but working the Sunday and some amazing and exciting news for my family on Monday left me a bit distracted (I'm going to be a dad)
Just like every other post of mine with Fck cancer in the title all sbd generated from this post will be donated to the Leukemia Foundation through the Worlds Greatest Shave Which means your upvote is a donation.
Goal $2,500 Aud
Raised $1,600+ Aud


On top of the funds raised all those curls are getting donated to the Variety Children's Charity Hair With a Heart who make wigs for those affected by cancer.
I hope this qualifies for @hairshares if not hit me up and let me know if there are any Australian donations charities.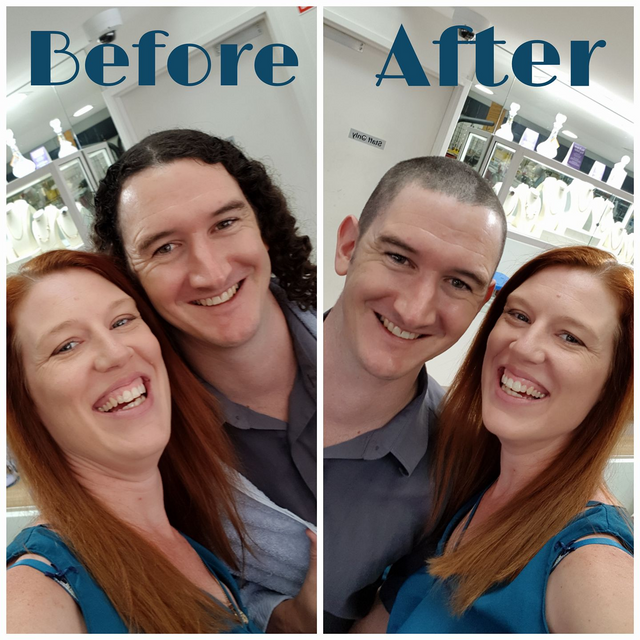 Don't forget to follow @shai-hulud for more lessons from the Knowledge Bank, Adventures in the Alphabet or exploring the Myths of Man.
Knowledge Bank posts.
Don't get hooked by a Phishing scam. Actual steps you can take to protect yourself.
Secutiry: Why lock an empty house
My Wife is also a great Steemian worth a follow, check her out @insideoutlet. Below are some of her:
The Woman Who Moved | Part 6
Third times a charm – This plankton's giving back!
Paradise or Death III - Where Sci-Fi Collides
Kind Regards
Peter

One last thing! @asapers a new curation team has started a profit-sharing curation post promotion, follow @asapers to check it and more out!