IT'S THURSDAY SEAFOOD TIME !!
Here I was enjoying a quiet dinner at home when I received a call from my colleague asking me to join them for seafood dinner in town. They were celebrating as one of them had gotten an offer for higher post in another organization. Though I had wanted to join them but I was too tired from a long day at work. These days I do not have the same level of energy as the young ones anymore.
Thinking back about seafood in HCMC, this is indeed the one city where anyone can get fresh seafood at a decent price. After all, we are very close to the sea; Mekong River to be exact.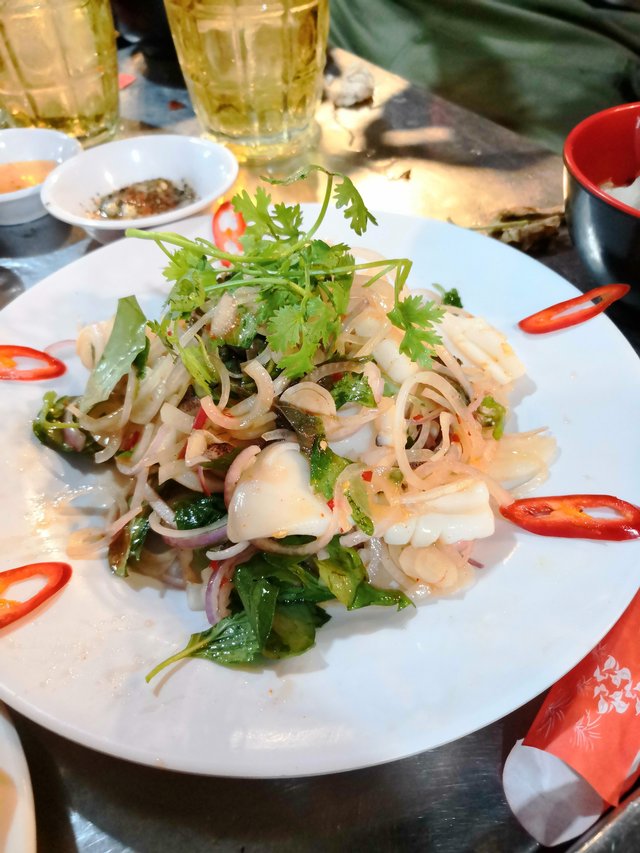 Squid is considered to be one of the ordinary and must have seafood amongst the locals. Plus, it's so fresh that it can be cooked in many different styles. Most of the times, it is stir fried with onions and chili with some fish sauce. Of course not forgetting herb plants such as basil, parsley and coriander. These are a perfect fit for this dish.
I hope you enjoy my photo as it's taken from my iPhone.

Thank you @travelsbyblue owner of THE HOME OF @worldsdailyfood for introducing me to this new world.
Join the fun in #worldsdailyfood photo contest:
MONDAY DRINKS
TUESDAY APPETIZERS and/or SOUP
WEDNESDAY MEAT DISHES
THURSDAY SEAFOODS
FRIDAY PIZZA and/or PASTA
SATURDAY SALAD and/or DESSERT
ANYTHING GOES SUNDAY