Many would share the most exquisite and amazing desserts they have ever tried. Afterall that's the whole idea of dining out in those famous restaurants and capturing those moments to die for. I would too in normal circumstances. But in this case, I found the one dessert that brings me comfort and the feeling of home and family.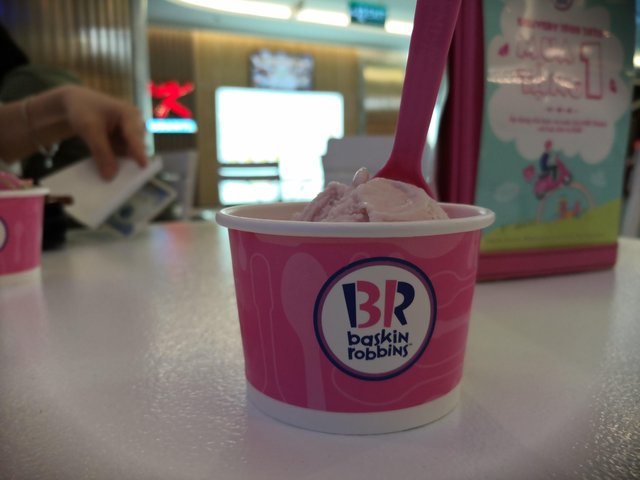 Just plain simple Very Berry Strawberry ice cream from Baskin Robbins ! Now, this is just the type of comfort food I need after being away from home for almost one month. Just the sight of the outlet brings fond memories of my family eating out together.
So, here it is, my submission of the best dessert ever.. at least for me right now.
IT'S A DESSERT TIME !!
I hope you enjoy my photo as it's taken from my Huawei phone.

Thank you @travelsbyblue owner of THE HOME OF @worldsdailyfood for introducing me to this new world.
Join the fun in #worldsdailyfood photo contest:
MONDAY DRINKS
TUESDAY APPETIZERS and/or SOUP
WEDNESDAY MEAT DISHES
THURSDAY SEAFOODS
FRIDAY PIZZA and/or PASTA
SATURDAY SALAD and/or DESSERT
ANYTHING GOES SUNDAY