STEEMWOMENCLUB|| "Chain of Goodness" A Bicycle for my dearest Papa"
Hello to all wonderful women of these community. This is me again @jenny018 saying good evening everyone. I hope everything is doing fine and in good health inspite of the situation we are facing today.
"Just give your smile to everyone and the world will surely smiles back to you."
Better starts your day with positivity and disregard negative thoughts.
Last week before we planned to convert our sbd to peso (philippine currency) with my daughter @enajerye we've done a lot of planning because we wanted to help and reach out to our community, I know a lot has lost their jobs and our having a hard time in this time of pandemic but as we go along with our suggestions we come out to a decision that our beneficiary for our 1st chain of goodness activity is my father.
"Real happiness is helping others."
Yet, so happy to be able to put smile on my father's face.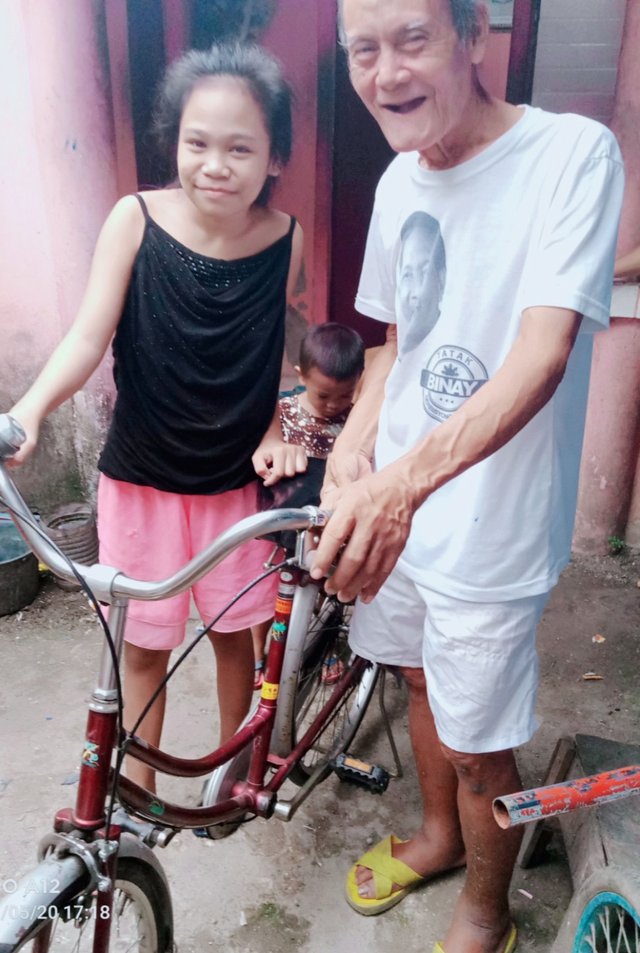 (Pure and genuine smile captured, that's my father and my daughter enajerye)
I know there are more deserving people who needs most but why my father? Aside from his my father and Lolo of @enajerye we often saw him dragging his bike because oftenly it gets flat tire and the bike is more or less 30 years in his stay so it's really old and junky at the moment.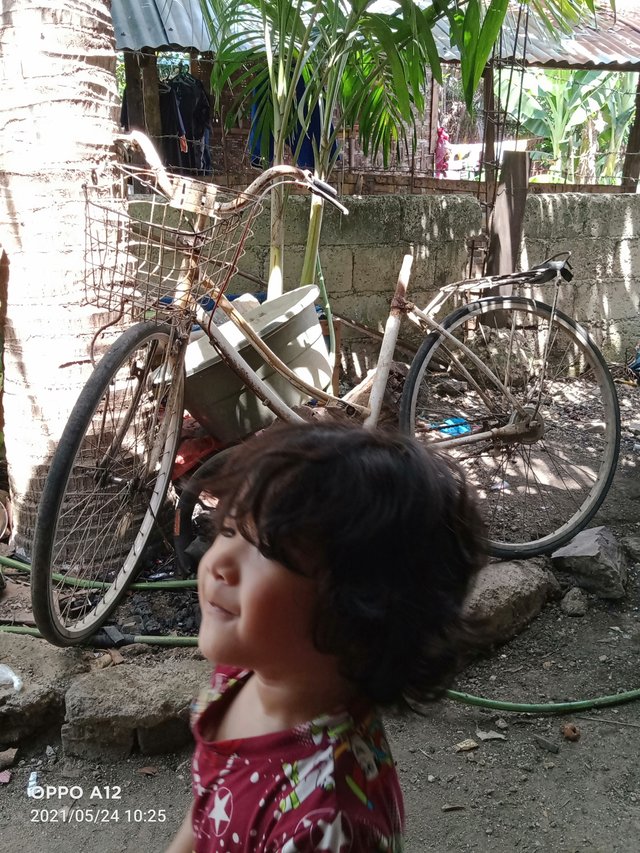 (This is my Papa's old bike)
My father choose to stays alone since we all are married and my mom has passed away 7 years ago so he lives by his own. He buys his own needs specifically his daily needs and meds too so that's really his own means of transportation and it's important for him to have a new one since it's no more safe riding the old one because the condition of the bike is not good.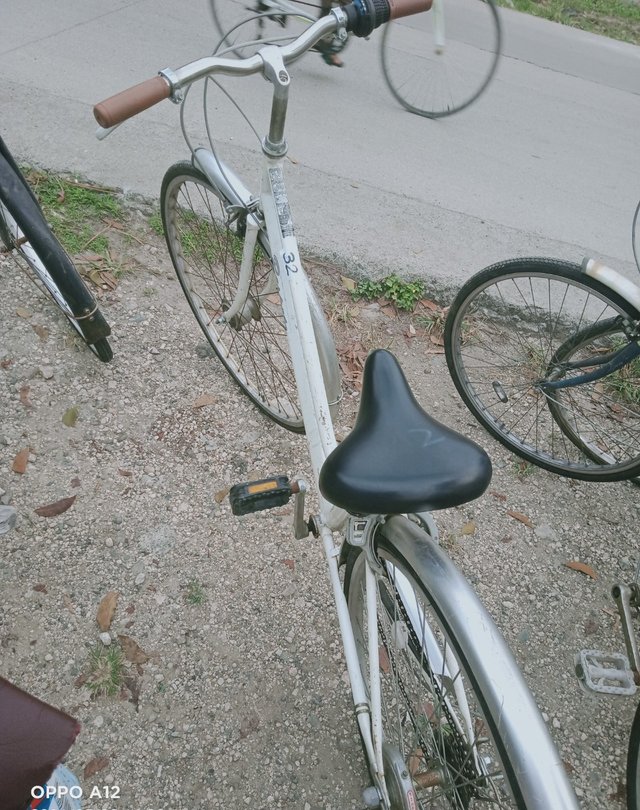 (My first choice when I went to the surplus bike display area but sad to say it's more pricey than I expected😔)
I told my daughter that we will just buy from the surplus shops aside that it's price is affordable the materials used for assembling the bike is durable too. So right then and there with my little buddy we went to the nearest surplus shop that displays different kinds of bike. The store owner is a Japanese and mostly the bikes that he is selling is from Japan. We know that Japan made is really good right.
And I'm very happy because I was able to buy a discounted bike instead of $50 (2,500php) I bought it for only $44 (2,200php) because of my convincing power I was able to gain $6 and from there we just rode a tricycle for it's just near to where my place is.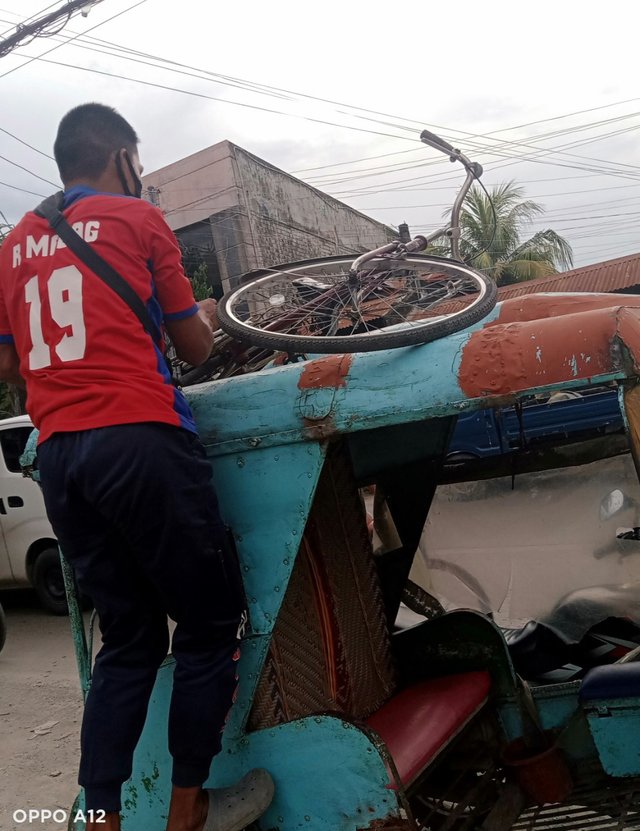 The one that we rode from the store to my homeplace. ( we call it here tricycle )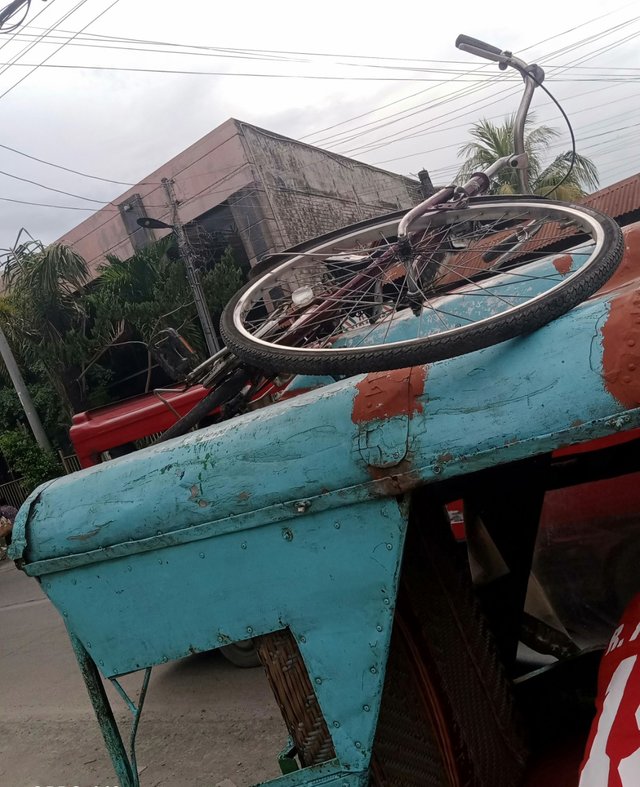 This is me and my little buddy while riding home.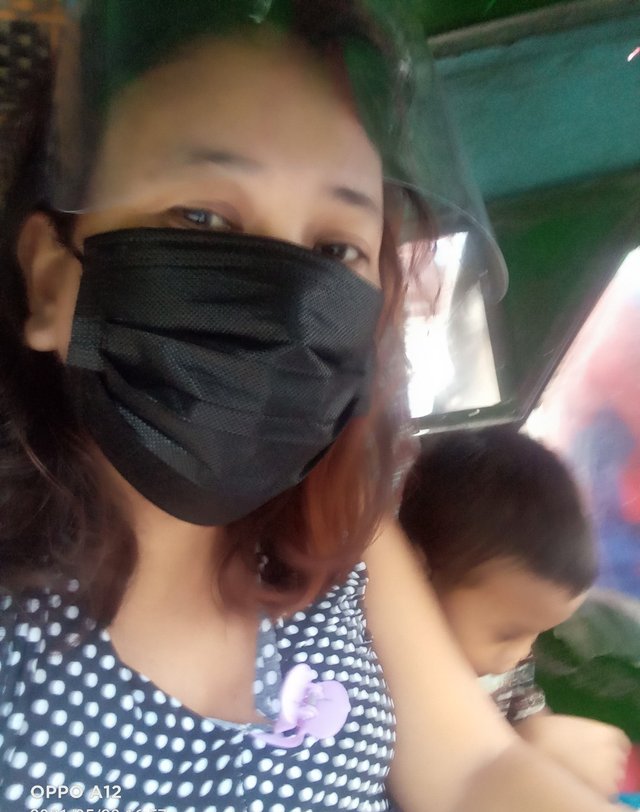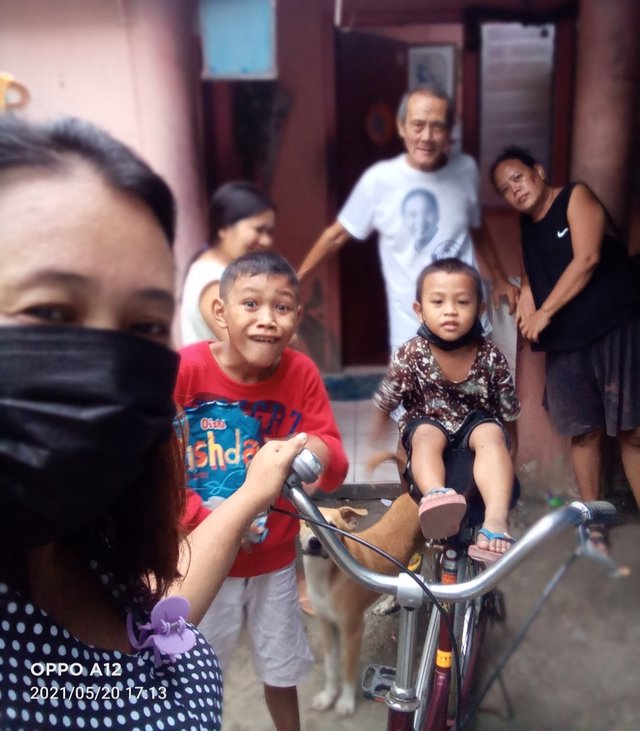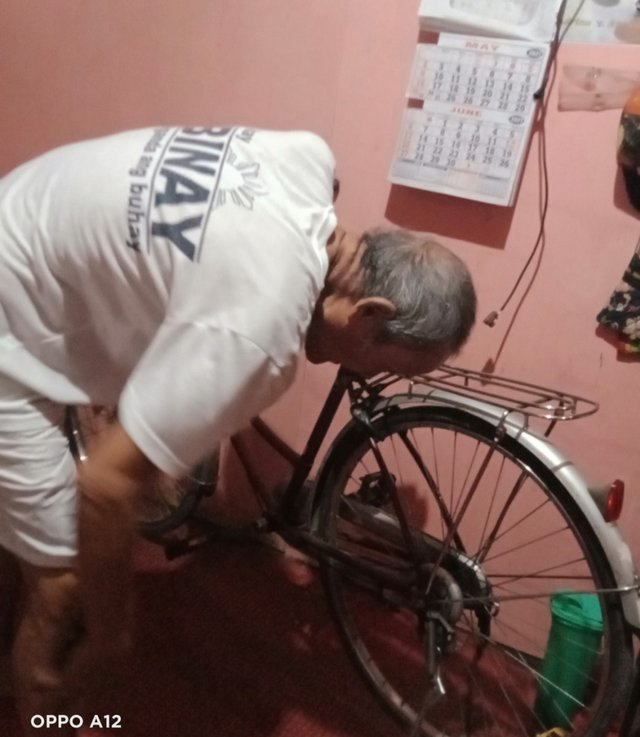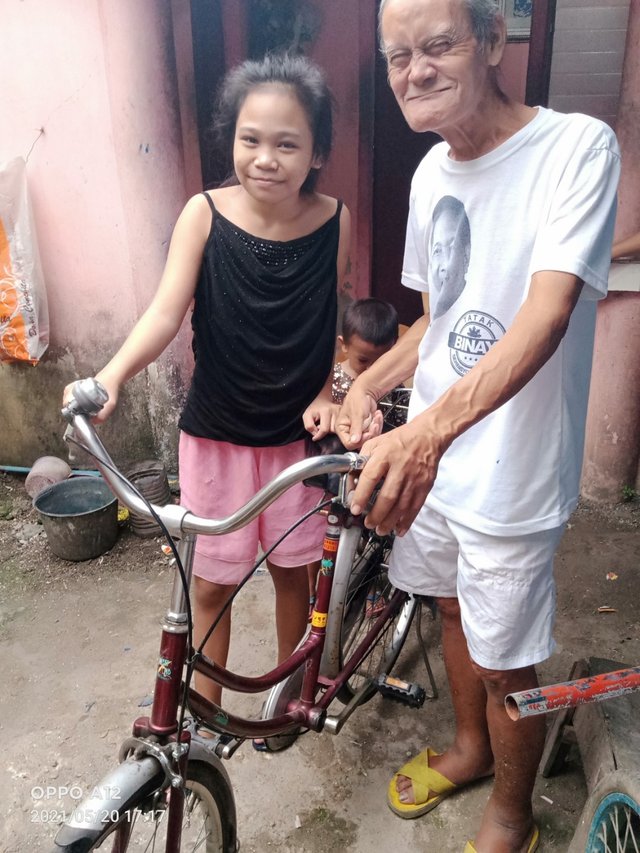 My father is very happy upon receiving the bike he less expect it since it's the least important to our priorities even if he doesn't ask for it for sure we will make a way to provide the bike that he truly needs. My father is old already and he will be turning 74 years old this August 27 but inspite of that he is a true survivor on the true meaning of that word, he was able to live by his own without asking any cents from us, he sometimes works when somebody asked him to do some repairs (painting) that's his expertise. And that's why I am so proud of him, he deserves the bike that we gave because it's a big used for him. He can't walk long distance because that's what he does when he send his bike to repair shop, when his going to buy foods for dinner it will take a lot of time for him because he have to walk from our home to the little wet market in our place which is a distance away and he can't stand walking long distance because he has swollen foot due to diabetes.
I am forever thankful as always to my neices @roselyn028 & @rotchel because they led me back here in #steemit because I was out of nowhere for 2 years and in our two weeks of started blogging my daughter @enajerye was able to get our curator's attention and the little amount of sbd that we we're able to save we converted it to our own currency and that's what we pay for the bike.
Before I'll end this, I would like also to commend the two strong and beautiful women of #SteemWomen Club for being so dependable and helpful to the community for initiating such kind of activity the #Womenchainofgoodness @nadiaturrina @svm038 thank you so much we owe a lot from you. Thank you so much for the help and I'm willing to help as much as I can. This is just the beginning of our #chainofgoodness activity and we will hope that we can help as many people as we can.
That would be all for now and I hope you'll take time to drop by.
Thank you so much all.
Good day and God bless y'all.
Always,
LALAH @jenny018