Everything that is great in the world,
all the works, beneficial and good,
half must be credited to woman,
and to man half only we should.

By- Kazi Nazrul Islam
source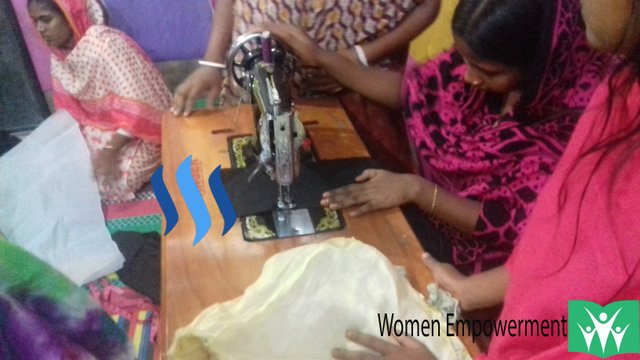 28 June 2018
The development of a nation will not be effective without the development of women. Our national poet Kazi Nazrul Islam could realize that without a woman, a man could do half of the good things he did. But they are still neglected in our community. When I used to go my university and passing the slums area, I found so many women are ruled by male and man mostly don't care to beat their wife publicly and use worse slangs.
Education connected me with global communities and through social media, I found myself responsible to act for them. It is very rare to see some of my community people completed post-graduation. And of course, we know that big powers come with big responsibility. The education was only my tools to support them. I started to invest my house tutoring money to buy materials and could manage volunteers to train selected women who have stories to say. And the journey finally started 7 January 2017.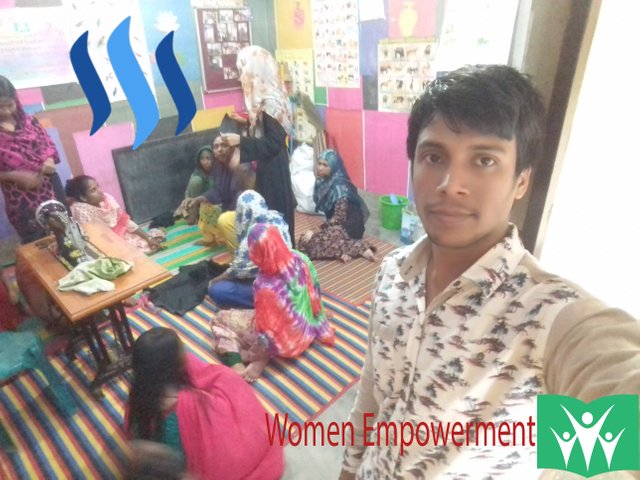 Yesterday there were around 10 Trainees who are working at @womenempowerment. I was able to make a short video for you. I can't give much time to all editing things to be honest. My @SchoolForSDG4 takes all day long activities and I am happy to spend time with them. And On Thursday and Friday, we have extra classes for women. I must be there too. @lindahas will try to write about our yesterday food program for kids tonight. I invite you to visit her blog as she has been writing fundraising blog for the kids for last 1 year.
How the Women Are Working At Women Empowerment Part-12
---
I hope we will able to support and impact more by our proposed shop we are going to open. As it is more than any general business venture, It needs funding and more way to go with the support from generous supporters. Even we still can't hire all of them, but we can keep a list to give them orders at their home.
@fundition is supporting to raise fund for the shop. It is big news for me since I joined on steemit as I least I know someone backing the projects. And I feel confident about my @SchoolForSDG4 projects too. If you would like to read the proposal on @fundition. Please follow the below link.
Thanks to @ned for confirming the delegation to @fundition. And not It looks like we are going to more impact in our communities and developing countries. I am also planning to apply for fundition ambassadors position soon and will also apply for steemit ambassadors.
Two Alternative shops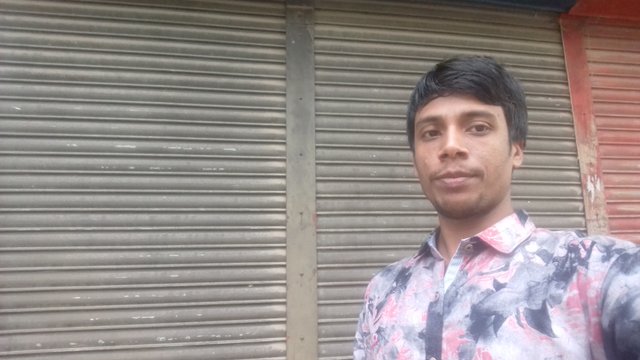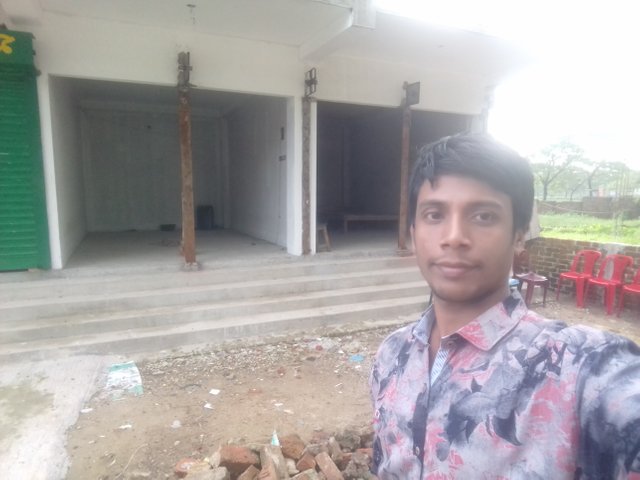 ---
We have two alternative shops and planning to start in September. I am confused about the first shop as it looks will not be available for rent in September. When another shop has a chance to be available at that time. So, even if I get the fund, I have to wait for their ongoing training finished. Also, The training for the slum women at @SchoolForSDG4 campus will be continued for new batches as long as there are needs.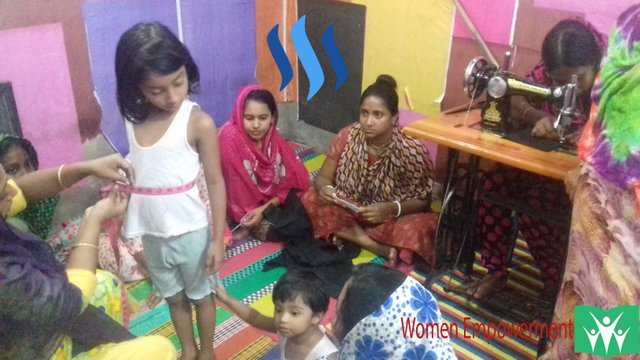 The trainer was taking a measurement with our small kids to make small clothes for her and give her mother a home task to do it herself. Today we have another class for this week. Also would also like to share a video of 6 February 2017. The video was created for the visit by an NGO and autistic school from UK. They made a friendly visit to women empowerment previous training center on 6 February 2017.
Read More about me and my projects
---
by
@azizbd
by
@WomenEmpowerment
by
@WomenEmpowerment
by
@WomenEmpowerment
by
@WomenEmpowerment
by
@WomenEmpowerment
by
@WomenEmpowerment
by
@Lindahas
by
@WomenEmpowerment
Please contact me @Azizbd for any information https://steemit.chat/direct/azizbd . Or Discord azizbd # 2850
Women Empowerment
A Social Business Initiative to Empower Underprivileged Women

---
Follow Us