This post goes to all the lovely ladies out there who've been my friends and partners in crime for some time now.
If you know me well - then you will know that majority of my friends have always been men. This became even more apparent during Uni and when I started to work. I don't know, I've always just found it easier to talk to guys. Less drama, less gossip, less hassle and just fun to hang out with. 
That's not to say that I don't have any female friends at all. I have, but very few. And I'm talking about real close friends, not every girl you knew at school or Uni, or occasionally meet up for dinner and drinks.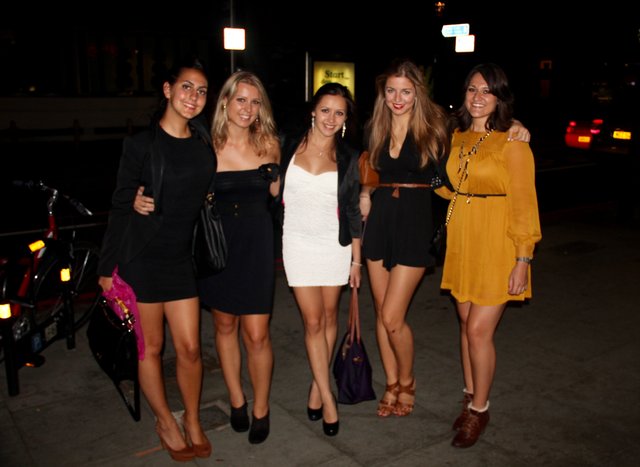 And if you know me really well (and therefore also got a chance to meet some of my best female mates) - then you will know that all of them have one thing in common: they are not your typical "girly girls". I'm not saying we all are tomboys but we most definitely don't cry when our fingernail breaks (in fact, most of us don't even have long nails to begin with), you get the picture. And that's what I love about them all and what makes us click.
---
There are definitely a lot more women that I know, love and adore but I wanted to dedicate this post to my top 5.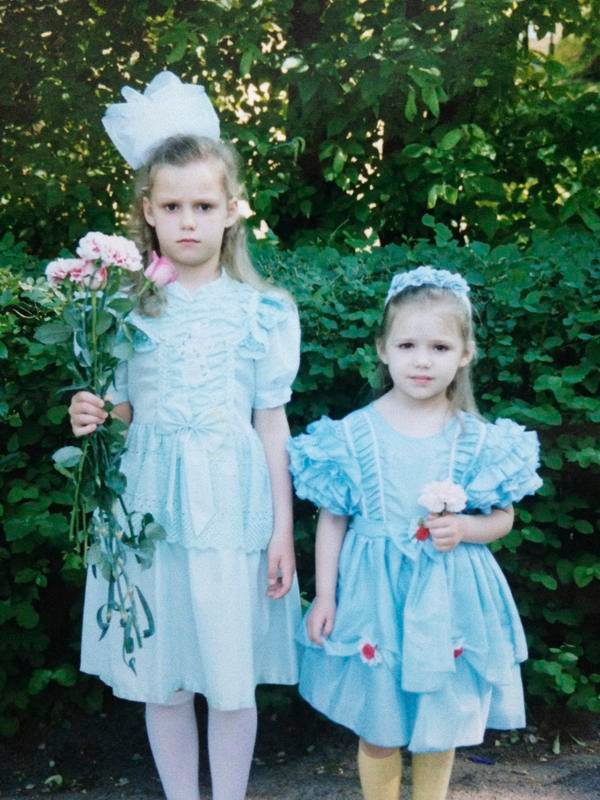 My No. 1 best friend will always remain my one and only sister. I can't even begin to tell you how much we've been through and how much I love her. Over the last year or two I feel like I've matured a lot more and we have grown even closer. 
I recently came across a lot more people telling me that they aren't that close to their siblings which to me sounds alien, knowing how close Alla and I are. I'm extremely proud to be her sister and know that she will always be by my side no matter what I do or don't.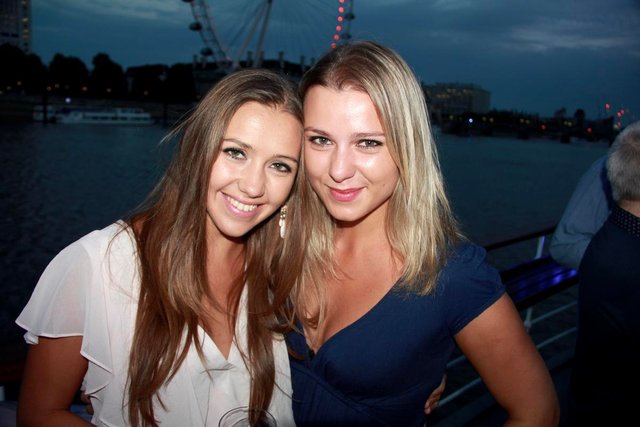 For those who don't know, Alla's had multiple jobs in London before starting her YouTube channel AllasYummyFood which she grew to total of 350k followers across all social media (whilst still having a few part time jobs on a side)! She then joined Steemit and disappeared for months giving it all to end up where she is now.
Who would have thought that from a Management LSE graduate she would turn into a professional chef and a YouTuber into a crypto currency trader? I mean, that's just mental and her journey inspires me every day.
---
My best school friend - Yasmine (@yasminep)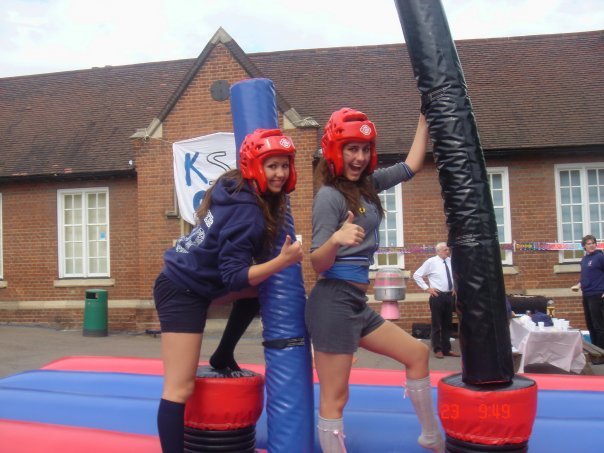 Excuse the shitty quality, I had to dig this one out from Facebook
I met Yasmine on my first day of school when I moved to England at 14. And yes, it might have taken me good two years to really get her jokes and crack some of my own but it was all worth it at the end. 
We fought and argued, and have always managed to forgive and move on. In a way you can say that she has shaped part of who I am today as I was still a teenager when I moved to the UK. We've always had a great laugh and I couldn't be happier to have her as my friend for almost 14 years now. F*CK, has it been this long?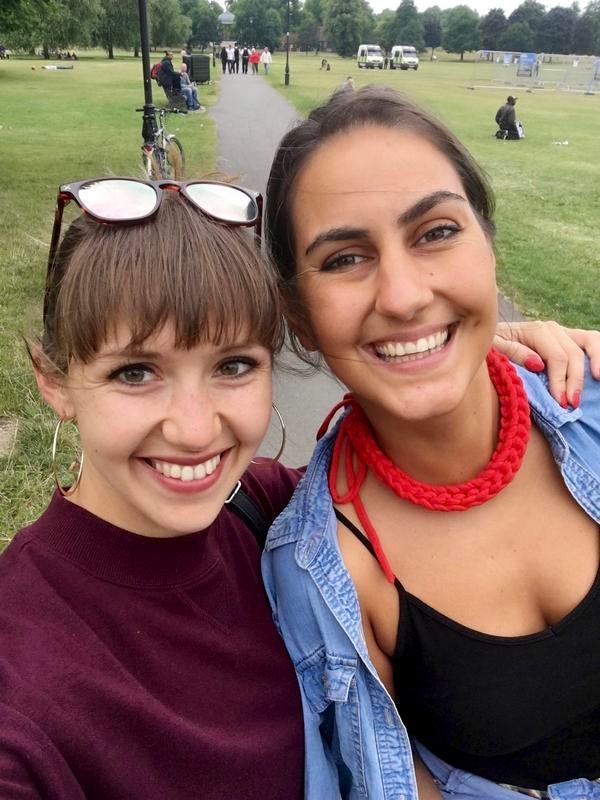 More recently we've been chatting almost every day and it's all thanks to Steemit (which I will dedicate a separate post on soon). Just like my sister, I'm very proud of Yasmine, she went to live and work in Southeast Asia straight after graduating and not so long ago started her own business HUX in slow fashion. The rumour has it that she's coming back to London soon so I can't wait to see that girl and spend more time with her! 
---
My French little (older) sister - Manu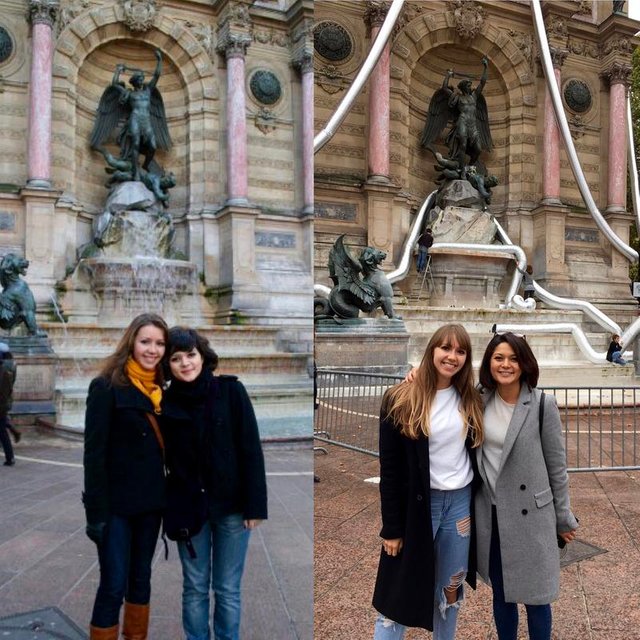 Manu and I, 10 years apart in Paris
I met Emmanuela in a toilet during a summer camp in Madrid when I was 14 and ever since then we stayed in touch, and promised to see each other at least once a year. We ended up meeting all over the world: Barcelona, Paris, Italy, London, Berlin - you name it. 
I call her my little sister (even though she is 1.5 years older than me) because she is this cute little Parisian chic who I adore with all my heart! All I wanna do is hug and squeeze her and then go for a pint and a ciggy.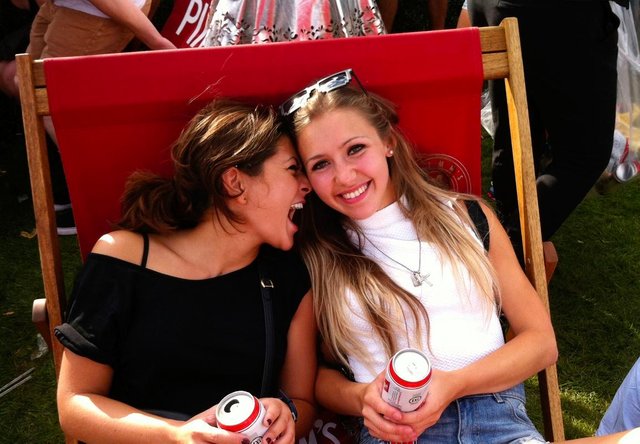 Manu is one of those friends who I don't have to (and in fact I don't) talk to on a regular basis but when I DO see her - it's like we've never been apart. I'm sure some of you have a friend like that? I love that girl, she is super positive, smart and quirky, and is always in a good mood. And last time I checked I think it's her turn to visit me in London ;-)
---
My best mate from Uni - Ali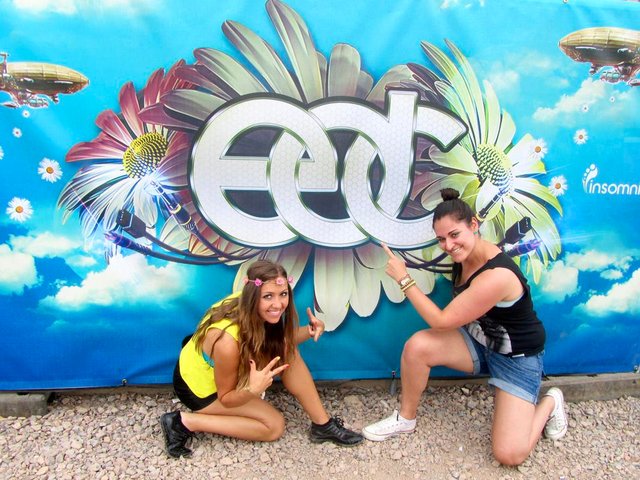 Ali was one of the first people I met in my first day of Uni during the fresher's week (where you basically get pissed for 2 weeks and get to know as many people as you can). She was super cool and smart (studying Law) and was the one to introduce me to House music.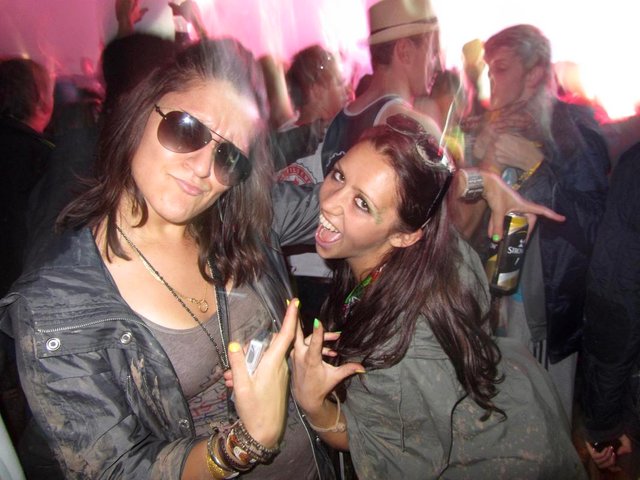 Our fondest memory till today is sitting in McDonald's at 3 in the morning after a night out, eating burgers and talking about the meaning of God. That was the moment we bonded, a week into our first year of Uni. We still talk about that night every time we meet new people.  
I don't get to see Ali as often even though we live in the same city but I still love her loads and will always be fond of all the drunk and fun times we've had at Uni.
---
My partner in crime - Alicia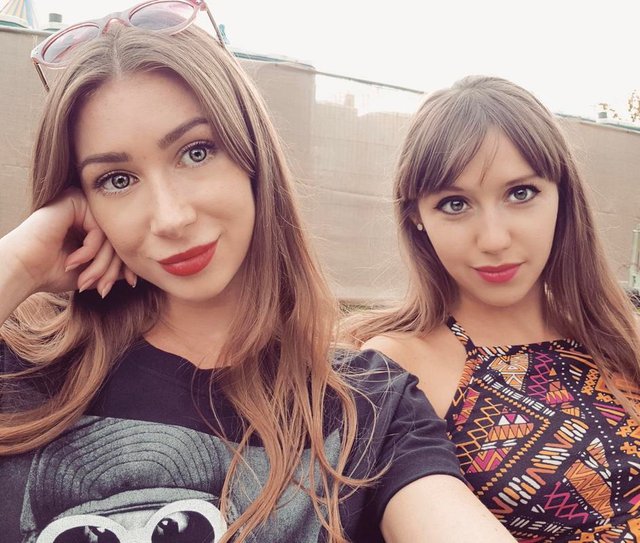 Alicia. I don't even know where to start. You will not meet anyone like this girl. She is super fit, smart, funny and also has her own business - Holy Grail Beauty.  
Just like Ali, I met Alicia during my first week of Uni at our student halls (even though she went to a different Uni). She ended up dating one of the guys from our group and I don't know why but we never really hung out back then. Until summer 2016 when I went to a day party with our mutual friend Rhys and we sort of reconnected 8-9 years later, over our mutual love for D'n'B music, dogs and simply being Eastern European, lol. We still ask ourselves today:
Why the f*ck have we not hung out all these years?!? We missed out big time! Haha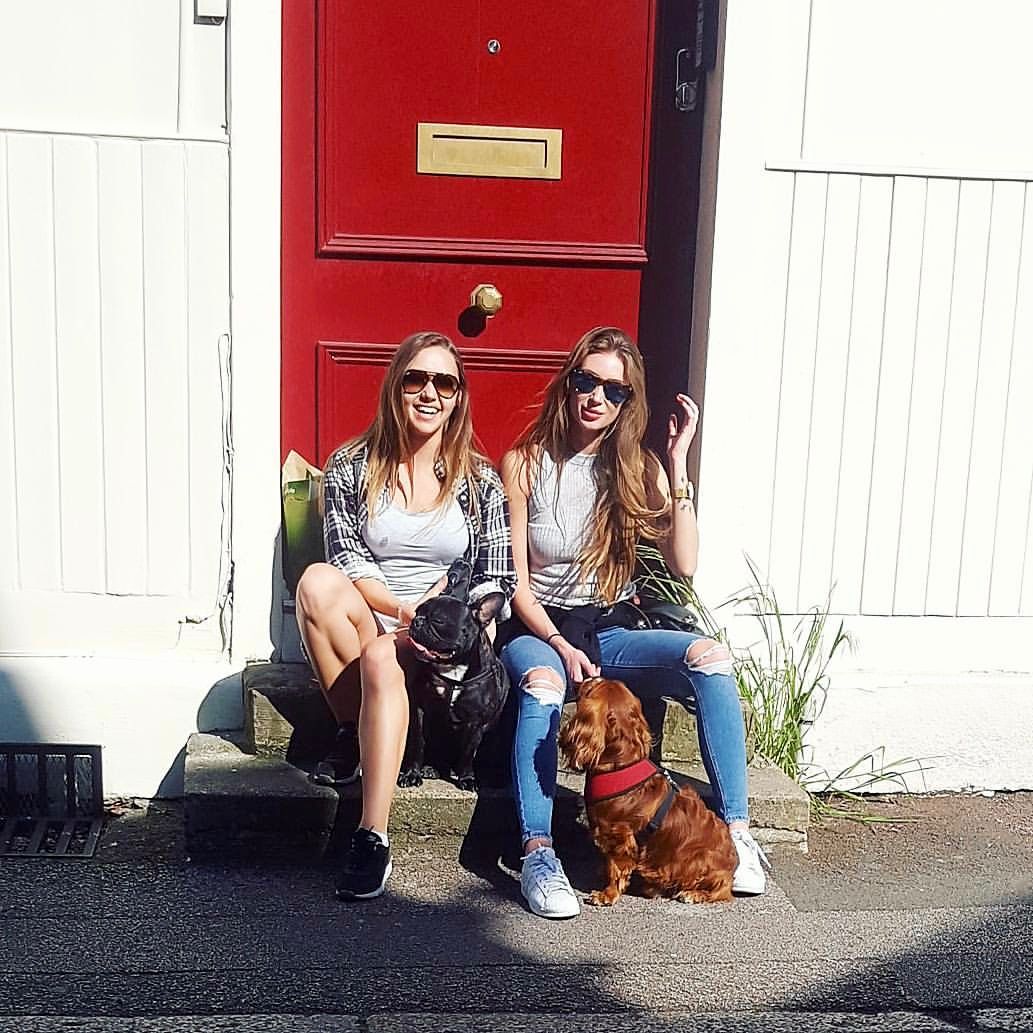 Almost 2 years forward and she is now one of my closest friends in London and having just booked two more trips with her to Scotland and Ukraine. She is super direct (just like me) and is never afraid to challenge people and say how it really is - which I massively respect. I can see us be friends for many many years to come. 
---
Of course, it goes without saying that my mum and my granny were and still are the most vital women in my life and the biggest influencers on me growing up.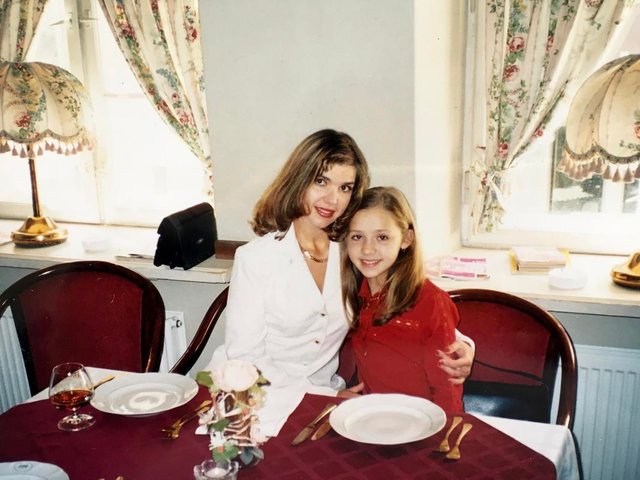 My mum (who unfortunately I lost at the age of 14) shaped me and Alla the people that we are today and we would give up everything just to have her back in our lives. She was the most independent, strongest and most loving person in the world, giving birth to both us by the age of 24 whilst still studying at the music academy, giving up all her life to raise us and starting her own property business after separating with our dad.
She gave us everything and more, and she will always be in our hearts.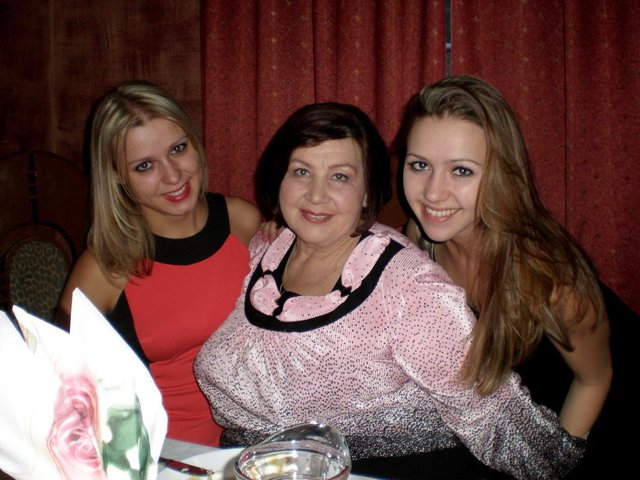 Our granny (from our mum's side) who we also lost ten years later was an absolute rock to us. In a way she became our second mum and gave us all the love and care we were missing from a parent. She even came out to England for one year to live with Alla and I when we were at school without knowing a single word of English. 
She was an incredibly brave and hardworking woman, with love and food for everyone. And her cooking… god, her cooking was by far the best. She was the biggest inspiration, especially to Alla and is the reason why @allasyummyfood got SO into cooking in the first place.
---
To finish off, I just want to say a big thank you to all the amazing women out there who have inspired me, been there for me (through good and bad, or just good) and in general just been amazing human beings!  
And to the rest of the ladies in the world and here on Steemit - remember, you are all beautiful one way or another, strong, influential (you will be surprised!) and you should never doubt yourself. Ever.  
Happy International Women's Day! 
Love, 
Inga x