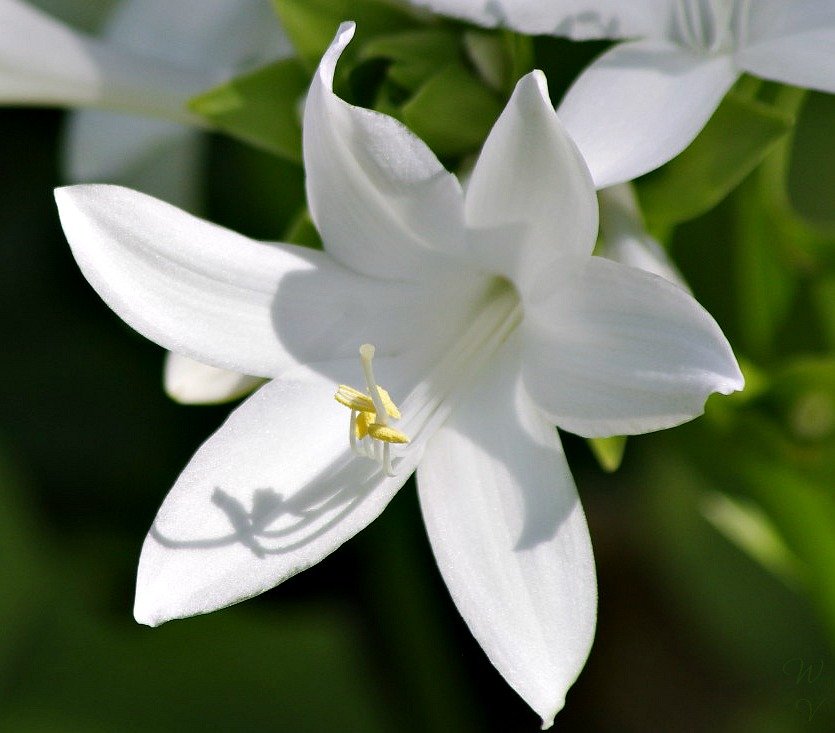 White flowers always speak to me of innocence, purity and blissfulness. This Hosta blossom is shimmering in the sunlight, radiating it's glorious essence for all of us to enjoy.

Thank you to Diane @dmcamera for creating this wonderful #wiwcontest .
Here is a link to the RULES

Thank you for stopping by my post, I hope you enjoyed it.
Until next time, this is Sunscape...

Sun. Scape. Ing your day