First, I want to tell you a little about what witnesses
do for all of us on this platform
Without them the platform would not work, there are those who make sure we can post, comment, give our vote to others, receive Rewards and Author Rewards, but everyone knows it, right?
I want to give honor to the work all witnesses do for us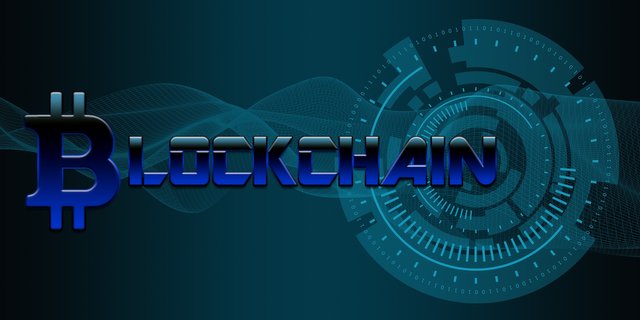 Bildet er tatt av Pete Linforth fra Pixabay
This information is taken from steemd.com/witnesses
On the Steem blockchain, witnesses serve a role of validating signatures and timestamping transactions by including them in blocks. A block is any group of transactions (posts, votes, transfers, etc) which update the state of the database. Each time a witness produces a block, they are paid for their service. If a witness fails to produce a block, then they are not paid, and may even be voted out
Witnesses are generally expected to manage a reliable block producing node, implement a failover system, maintain a public seed node, tune blockchain operating parameters, publish correct price feeds, author/discuss improvement proposals, review code changes, and to be active. Some contribute to core repositories such as steemd. Some fund the development of other apps and infrastructure projects. Top-20 witness pay is $1,200 per month (approximately) based on the current feed price.
Every round of block production begins with the shuffling of 21 witnesses: the top 20 witnesses (by vote), plus one randomly-selected standby witness. Each is given a turn to produce a single block at a fixed rate of one block every 3 seconds. If a witness does not produce a block in their time slot, then that time slot is skipped, and the next witness produces the next
Learn more about DPOS
So I urge every witnesses to tell us why we should vote for you
I mean It is our duty to vote for witnesses here in our community as we vote for our politicians in the real world.
When we vote for a witness, we must know why we do it.
Tell us about what you have done for the platform, many of you have created great tools for us to use
Also, tell us a bit about what you are thinking about,
how the platform will evolve in the future.
Also want you to tell us a little about the flagging / downvote because it can be painful for many who do not get an answer as to why it happens because it seems that the flag is being used for some other reason than what it is intended as
I want to add all the witnesses here so they can capture this and give us answers to which of them we should give our vote to
the 100 listed Witnesses
1 @good-karma 2 @roelandp 3 @yabapmatt 4 @blocktrades
5 @themarkymark 6 @gtg 7 @someguy123 8 @aggroed
9 @timcliff 10 @smooth.witness 11 @ocd-witness 12 @therealwolf
13 @anyx 14 @thecryptodrive 15 @curie 16 @followbtcnews
17 @clayop 18 @ausbitbank 19 @cervantes 20 @jesta
21 @drakos 22 @lukestokes.mhth 23 @steempress 24 @actifit
25 @emrebeyler 26 @pharesim 27 @bhuz 28 @riverhead
29 @liondani 30 @pfunk 31 @steempeak 32 @reggaemuffin
33 @stoodkev 34 @abit 35 @busy.witness 36 @steemhunt
37 @arcange 38 @wise-team 39 @blockbrothers 40 @xeldal
41 @utopian-io 42 @kevinwong 43 @holger80 44 @ihashfury
45 @aizensou 46 @jackmiller 47 @helpie 48 @firepower 49 @guiltyparties
50 @neoxian 51 @c-squared 52 @coingecko 53 @steemgigs
54 @fyrst-witness 55 @delegate.lafona 56 @steemed 57 @dragosroua
58 @justyy 59 @c0ff33a 60 @mahdiyari 61 @teamsteem
62 @netuoso 63 @ats-witness 64 @crowdwitness 65 @ura-soul
66 @nextgencrypto 67 @oflyhigh 68 @adsactly-witness 69 @quochuy
70 @proxy.token 71 @furion 72 @stem.witness 73 @partiko
74 @steemitboard 75 @qurator 76 @klye 77 @oracle-d 78 @bobinson
79 @dmitrydao 80 @ro-witness 81 @patrice 82 @steemychicken1
83 @cryptopassion 84 @yoodoo 85 @enginewitty 86 @b0y2k
87 @dsound 88 @bitrocker2020 89 @joseph 90 @chitty 91 @jerrybanfield
92 @complexring 93 @liberosist 94 @danielsaori 95 @wackou
96 @lux-witness 97 @roadscape 98 @steempty
99 @steemcommunity 100 @krnel
here you can vote for your witnesses
steemitwallet.com/~witnesses
Bildet er tatt av Felipe Blasco fra Pixabay

Witness Voting

You can vote for a maximum of 30 witnesses.

---

Remember to use your voice for
the one you think deserves it

---

---