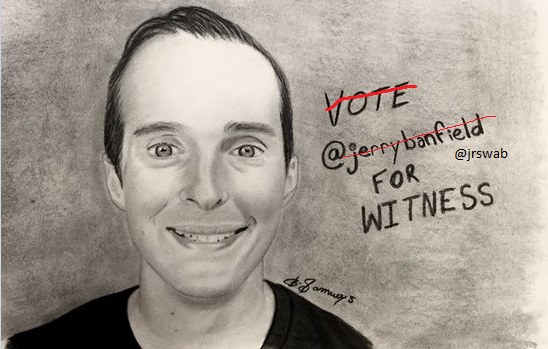 @jerrybanfield's witness is now enabled again and has been acquired (do not know the financial transactions involved) by @jrswab.
Update: I hear the split is 60/40 @jrswab/@jerrybanfield.
In the meantime, Jerry is devoting his time to bashing Steem and calling it a scam outside of the platform. He said himself in one of his videos he will only use Steem to push people to his other sites. He still has a lot of large votes from accounts like @freedom and @hendrikdegrote allowing him to maintain a #35 spot even though he has been disabled for months.
While I don't know anything about @jrswab, I have heard very good things about him and that he is a good dude. He is also a witness (#127 at the moment).
That being said, full disclosure is important so people know what they are voting for. They are voting for Jerry Banfield who is not, in fact, Jerry Banfield. Jerry Banfield is currently sabotaging the Steem name off the chain and using Steem as a sales funnel into his third-party properties.

Image Source: 1